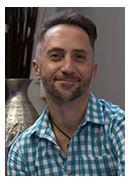 Durban Chamber - Provisional Tax:The Do's and Dont's:Gavin Bacon from PATC
Durban Chamber - Provisional Tax:The Do''s and Dont''s
2015-01-27
Provisional Tax is probably more important than Income Tax â€" even though it is a Provisional Payment and perhaps construed as an 'advance payment'. Clarity on this will be provided and carefully explained.

What are the consequences of:
Late Payment

Under Payment

How to avoid these instances

Why is Provisional Tax more important than Income Tax

'What you should do and what you shouldn't do"

What must be declared to SARS and why?

What can be claimed and why and how?

If you are a Provisional Tax Payer when is your Tax Return due?

Who is liable for Provisional Tax?

Why do we pay Provisional Tax

How to register with SARS?

Rules to getting Provisional tax right.

If you pay Provisional Tax Income Tax becomes a breeze â€" Gavon Bacon will be explaining this in detail.
Presented by: Gavin Bacon from PATC

.
Gavin Bacon â€" Passed his final exams in 1990 with an Honours Degree
in Taxation, National Higher Diploma in Accounting and is also a full member of SAIPA and SAIT.

Gavin also worked for SARS for a period of 2 years after which he pursued his dream to open up his own Accounting business. After starting with only a hand full of clients and working from home, Gavin today has a staff compliment of 17 members and over a 1000 clients.

Gavin continues to market, promote and further his studies to continue providing excellent service at very affordable prices.
Wednesday, 04 February
15:00 - 16:00

This session is offered free of charge
Premier Hotel, Pinetown
65 Kings Road
Google Map
Enquiries & RSVP Samala Morgan - Tel: 031 335 1000
Email: west@durbanchamber.co.za
Click below link to download booking details:
Western_Area_Business_Forum_04_February_d4314a2fc0d7274bc75dd200ca714560.pdf
- 183 KB
---