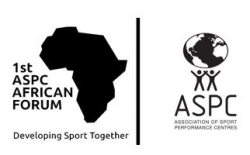 Durban Chamber - 1st ASPC African Sport Forum Durban is Africa's Sports and Events Capital
The Association of Sport Performance Centres (ASPC) in partnership with the KwaZulu-Natal Department of Sport and Recreation, will be hosting the 1st ASPC African Sport Forum on 6 - 7 September 2018 at the Moses Mabhida Stadium in Durban. The event is also supported by the South African Sports Confederation and Olympic Committee (SASCOC), the eThekwini Municipality and the Durban Chamber of Commerce and Industry.
It will be the first time that an ASPC Continental Forum will be hosted on the African Continent and is a direct result of discussions initiated at the 10th International Forum on Elite Sport that was held in Durban last year. In August 2017, Durban hosted the 10th International Forum on Elite Sport which was a resounding success, receiving praise from the international sporting community and generating more than R20 million in revenue for the Durban economy.
"We are excited to be part of the ASPC Continental Forum which brings together sports leaders, administrators, coaches and athletes from throughout Africa to discuss best practices and a wide range of sports-related topics. This Forum will leave a lasting legacy for our Province as lessons learned will inform our plans to develop podium athletes, utilising African developed solutions," said MEC for Arts, Culture, Sport and Recreation, Bongi Sithole-Moloi. She said sports practitioners from throughout KwaZulu-Natal, including those from disadvantaged communities, are having an opportunity to learn from their peers from the continent and this will augur well for our development initiatives.
"As a Province, we want to ensure that our previously disadvantaged sports practitioners are empowered and given the opportunities to excel at the highest of levels. More experienced coaches allow us to develop more elite athletes," said Sithole-Moloi.
Hosting an international conference of this nature will be of significant economic benefit to KwaZulu-Natal, especially the city of Durban. Several industries, such as hospitality and tourism, will directly benefit from the influx of athletes, officials and other stakeholders from around the continent and the world into the City, which will have a beneficial knock-on effect and the media exposure will underscore Durban's credibility as Africa's Sports and Events Capital.
Zandile Gumede, Mayor of eThekwini Municipality, said "As the sports and events capital of Africa, eThekwini is proud to host yet another mega event which will see various role players from the African continent converge on our shores to interact and share ideas. In our beautiful city, sports has always played a pivotal role in unifying our diverse and multi-cultured community. This is always evident in how the people of eThekwini rally together and support their favourite teams whenever we host tournaments of different sports codes in our City. We pride ourselves on having world-class facilities, such as the Durban ICC and the Moses Mabhida Stadium precinct, which provide a conducive environment for our sports stars to hone their skills and excel.
A wide range of leading African speakers will cover various sports-related topics such as good governance, high performance, leadership and transformation with a focus on the unique challenges faced by sport on the continent and how best to overcome them.
"Athletes from the African Continent have always achieved success on the World stage, despite many African Countries lacking resources. This Forum is hoping to bring together expertise to share and collaborate with the various countries on the continent. The ASPC, as an association, has a wealth of knowledge and expertise from different High-Performance Centres from around the World this Forum as an opportunity to share knowledge and expertise to establish more High-Performance Centres in Africa." Dr Kevin Subban, ASPC Continental Vice-president for Africa.
Running in parallel to the first day of the Forum will be a life skills training workshop hosted by the Durban Chamber of Commerce and Industry. Many athletes struggle after their sporting career comes to an end and many end up unemployed and without an income or career to support themselves and their families. This full-day workshop aimed at elite athletes has been created specifically to empower them with key business skills and an understanding of how to extend their 'work-life' beyond the podium.
Durban Chamber President, Musa Makhunga said that the Durban Chamber is committed to building business skills and knowledge in entrepreneurs.
"Athletes are businesses in and of themselves. One athlete can support up to seven jobs in terms of administrators, trainers, coaches, nutritional specialists and others," said Makhunga.
"By empowering them with business skills, we will give athletes the opportunity to build their personal brands, leverage them for present and residual income, and allow them to explore alternative business and career options outside of sport," said Makhunga.
The life skills workshop will give athletes a well-rounded view of their options outside of their sport and encourage them to holistically develop themselves to prepare for life after sport whether it is via academic studies or business development.
The 1st ASPC African Sport Forum will be interactive and will create the opportunities to share knowledge and best practice with the planned programme including several panel discussions and a networking lounge operating throughout the Forum.

Members of the media can register online to get accreditation to attend the 1st ASPC African Sport Forum via the following link: http://sportafrica.org.za/media-accreditation/
About the Association of Sport Performance Centres (ASPC)
The international ASPC is an association of over 90 Olympic Training centres and High-Performance Sports Organisations. Every two years they hold a training and development conference called the International Forum on Elite Sport and on alternate years the ASPC hosts Continental Forum's on each of the major continents, with the 1st ASPC African Sport Forum being the first in Africa.
About the Durban Chamber of Commerce and Industry
Founded in 1856, the Durban Chamber of Commerce and Industry is the largest member-based metropolitan chamber in South Africa and advocates on behalf of and represents the eThekwini business community as the "voice of business in Durban". The Durban Chamber's strategic purpose is to help create a conducive economic and business environment to facilitate and promote economic growth in the region in partnership with key stakeholders. For more information, visit www.durbanchamber.co.za.

Media contacts
Mack Makhathini
Media Liaison Officer
KZN Departments of Arts and Culture and Sports and Recreation
Vuyo Ndlovu
Communications Officer
eThekwini Municipality
T: 031 311 4838
Lucian Naidoo
Manager: Marketing and Communications
Durban Chamber of Commerce and Industry