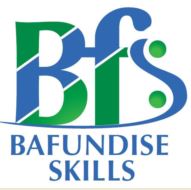 John Mabika
Qualifications include:
National Diploma in Marketing Management

Bachelors Degree in Business Administration

Registered facilitator
John Mabika has a thorough knowledge of SAQA, NQF and Skills Development Legislation, coupled with experience in skills development and training. He has been employed as a marketing manager and in the capacity of Business Development Officer. John has intensive experience in business management and as a business consultant and mentor where he has given advice and provided services to a wide range of customers on business related issues.
He is a totally independent thinker and strategist as well as good Communicator of all levels, grassroots and corporate alike. John is results driven, a quick learner, job focused and customer minded at all times
Gayle Adlam
Qualifications include:

Teaching Diploma

BA in Psychology and Communication

Honours in Psychology

MA in Community Development

Registered facilitator and assessor
Gayle Adlam is a Services SETA registered facilitator and assessor. She has a Teaching Diploma, a BA in Psychology and Communication, Honours in Psychology MA in Community Development and is a certified NLP Practitioner and coach. Much of her work experience has been in teaching and training, for which she has had a lifelong passion. Her work experience also includes many years in the corporate environment in the fields of communication, marketing and publishing and as an executive assistant to a CEO. Through Gayle Adlam's academic background in education, communication and psychology as well as her varied work experiences she has acquired comprehensive knowledge and skills across a broad field of application
Chris Adlam
Chris Adlam is an experienced NLP Master Practitioner and NLP training facilitator. He is currently the President of Cape Town Toastmaster's and is an enthusiastic speaker and presenter. Chris worked for many years in journalism at The Star newspaper in Johannesburg. After leaving journalism, Chris was successful in property investments and other start up businesses. A course in NLP changed his life's direction. Today, Chris is passionate about personal growth and the pursuit of excellence through the practice of NLP. He travels all over South Africa changing other people's lives, and transforming businesses through sharing the magic of NLP.



Tel: 031 2671977
gayle@bafundise.co.za
www.bafundise.co.za
www.nlptransformation.co.za