David White - The people factor is the most important competitive differentiator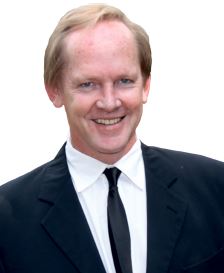 DAVID WHITE, CEO of DRG Outsourcing has long been inspired by the dynamic nature of working with people.
He says, "I have always had an interest in helping companies achieve results through people. During my early professional career, when I was a member of the retail team at Shell, my brief was the establishment and nurturing of emerging service station owners - and growing them into successful business people."
Founding DRG Outsourcing was a natural progression from working in this commercial environment. DRG is a total solutions human resources company. The company's goal is to help businesses comply with employment legislation and people best practices - to provide the foundation for a purposeful and productive work environment. DRG focuses on helping business owners to leverage their enterprise performance - through their people.
White says, "We move companies from focusing on activities (what we call rituals) to being results focused. We help business owners to find solutions to their unique challenges and to explore new opportunities."
"In all these activities I have learned that the people factor is the most important competitive differentiator in any business. People are not commodities or units of labour but assets levering sustainable business outcomes. A productive environment is where people are results focused. A point that is often missed by business leaders, as they confront all the complexities that face their businesses."
White is inspired by working with authentic business leaders, who create energy and commitment within their teams. He says, "In my view the true value of any organisation is its sustainability, and at the heart of sustainability is good people relationships. The best companies, the companies that thrive in all business climates, are those with engaged staff and work teams. These companies have people working together, governed by shared values, understanding and identifying with the business model, striving for common goals and outcomes. Seeing employees within the business treat the company as if they were the owners - and holding themselves accountable for results is the reward."
White believes that his success has been based on a single-minded approach to his work. He says, "DRG does not look for quick ways to get ahead in the market. I have learned that what is important in our line of work is to develop long-term strategic partnerships with our clients. We like to work side by side with our clients, sharing our knowledge, and enjoying the successes they achieve. We keep up to date with industry best practice, have absolute integrity, and share our knowledge and expertise."
"I would say though, that we really enjoy our work, and this is perhaps the biggest contributor towards DRG's success. Evidence of this is that we rarely advertise or promote our business - we gain new client opportunities through referrals."
To disconnect and relax when not working, White says, "Wildlife and nature conservation is where my mind goes to when I am not working." He added, "My wife, Daisy, and I love being in the wilderness; the more isolated the better. We enjoy meeting and speaking with the like-minded people we meet in these far-out places, who are also passionate about preserving nature and wilderness areas. There is a lot of work to be done to ensure that wilderness areas remain natural and unspoilt, and we contribute towards this mission in as many ways as we can. These activities provide the opportunity for me to think and bring balance to my life."