Melinda Cookson - If you are going to do something, do it really well!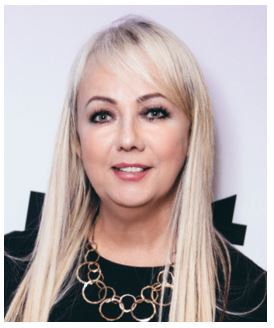 MELINDA COOKSON, the CEO of Futurelink - a national staffing solutions company, is unwaveringly passionate about the diverse industry she works in.
Melinda says that much of her business career has been shaped by her mother; who worked hard and instilled strong work ethics in her children:
"I learned that not only does hard work produce great results and make a tangible difference to the quality of one's life, but that hard work is not always enough - one also needs to be resourceful and tenacious.
Planning is important, however one often needs to think outside the box. In order to achieve your business and personal goals; be flexible and be prepared to change your business model and way of thinking, in line with the ever-changing world we live in."
Melinda spent the first eight years of her career as an account executive in advertising and marketing. She was responsible for national campaigns for a range of corporate and blue-chip clients. "I loved my job and was driven by the desire to achieve and exceed my clients' expectations, as well as over-achieve on my sales targets."
Melinda left this position to start a family, however she continued to work from home, managing marketing campaigns for clients.
In 1995, Melinda entered the staffing industry as a business development manager for a reputable national staffing company. Five years later, armed with fantastic training and work experience she took a huge leap of faith and started her own recruitment agency.
"For me it was a huge risk, I started with no capital and operated out of a small office in Westville, however I was driven by a strong desire to make a difference in the staffing industry and was determined to make my business a success."
From those humble beginnings over 20 years ago, Futurelink has grown to offer a range of value-added services. The company has also expanded and has staff located in most of the major regions in South Africa.
"We view ourselves as the experts in our field. We work alongside our clients, to ensure their staffing requirements are met and that the client has the flexibility to employ contract workers through Futurelink, to compliment the peaks and troughs of their operation and business needs."
One of the highlights of starting her own company was winning a massive contract up against giants in the industry. "The client could see that we wanted the contract more, had the right people, and that we could offer more value and passion than many of the other brands."
She added, "We operate at a l evel of excellence that sets us apart in the marketplace. I am steadfast when it comes to following procedures and 'doing things properly', and nothing is too much trouble for our clients. The staffing industry is highly competitive, and you need to out-perform your competitors at every opportunity. We have done this time and time again."
Melinda recognises that her company's success can also be attributed to the great team with whom she has surrounded herself. "A business is only as good as the people it employs. Over time I have built an atmosphere of mutual respect amongst my staff, all of whom operate in an environment of honesty and integrity. I manage people upwards and really encourage my staff to take ownership of their responsibilities, get involved and make the right decisions. Continued training and team building remains a priority."
Melinda believes that it is essential for businesses to get involved and give back to communities. She is an active member of the Ukuthula Trust, which is an NPO based in Chesterville near Durban. The Trust's vision is to offer a broad spectrum of employment and empowerment skills. It also provides counselling to victims of child abuse, rape and domestic violence, and offers a restorative justice programme.
As part of her desire to participate in uplifting others, Melinda also gives talks at church meetings and women's breakfasts.
Melinda concluded by saying that her family is a huge part of her life and in her leisure time she enjoys the outdoors and wildlife, as well as cycling and tiger fishing.