Michael Newton - If you are not enjoying it, then don't do it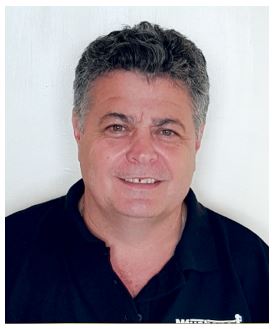 MICHAEL NEWTON, Managing Director, of Mfushane Holdings (Mauritius) (Pty) Ltd is an astute businessman operating across global business platforms but remains a Pinetown boy at heart.
Newton's Isitakazelo (IsiZulu praise name) is 'Mfushane', which means 'short man'. While seemingly disconcerting, this name has been affectionately used by his colleagues for many years, and as such it was deemed fitting to name the company after the praise name given to him by his peers.
Newton matriculated from Pinetown Boys High School and went on to obtain a National Diploma in Civil Engineering, followed by a National Higher Diploma in Civil Engineering and culminating in a Masters Diploma in Technology, Civil Engineering and Water.
His gift for business management led him to a number of advanced financial and business programmes, culminating in a Masters Degree in Business Administration. He is registered with the South African Engineering Council Pr.Tech (Eng), the South African Institute of Civil Engineers (SAICE), the Water Institute of Southern Africa (WISA) and has served on a number of committees.
Newton's last positions before embarking on his Mfushane journey were with the iLembe Regional Council, King Shaka District Municipality and iLembe District Municipality. During this time, he fulfilled the roles of director, CEO, municipal manager and head of department of Enterprise iLembe.
Mfushane Consulting Services (Pty) Ltd was established in 2012. The strap line for the company 'You can lean on us' takes homage from the fact that over the years, many organisations have found it beneficial to engage with and trust the Mfushane team to get macroeconomic projects successfully up and running.
Newton was proud to serve as Special Advisor to the then Premier of the KwaZulu-Natal Provincial Government, Senzo Mchunu, for two and a half years up to June 2016. His primary role was assisting the Premier in the execution of his mandate at the forefront of the Office of the Premier, dedicated to service delivery around economic matters specifically.
Newton reflected, "There are a whole lot of opportunities for KwaZulu-Natal, we just need to look at them, embrace them and get the private sector to get involved and let the game run. KwaZulu-Natal is a beautiful province with so much going for it."
KwaZulu-Natal is the second biggest province in South Africa's economy. Commenting on this, Newton says, "And the game plan is that if you are coming second in a race, the only thing that you have to do is beat the guy in front of you. We need to stop just sticking to the basics, we need to be imaginative, try harder and see where we can go."
During 2016, Mfushane became fully functional and has grown to a group of companies, with affiliates from all corners of the globe, focusing predominantly on macroeconomic development, which marries to the National Development Strategy of the country within which the project is situated.
"I am a facilitator of projects. We manage projects and take on strategies like the National Development Plan and the KZN Provincial Growth and Development Plan, get a whole lot of people together and get the project to work," he explained.
The Mfushane Group includes several highly skilled professionals who have come together to deliver a firstclass product to the client. "I select partners based on their ability to deliver as promised." Newton's approach to business is driven by integrity, which he says must be central to any project. "If you say that you are able to deliver something than you must deliver the product that is required, and you must do so on time."
A recent highlight of his professional journey has been the establishment of an office in Mauritius with a separate holding company being added to the Mauritius stable. Early this year, the company's secured a business hub at a gracious, old, colonial hotel at Baie du Tombeau with plans to, in the near future, operate fully out of Mauritius.
This is based on the country's secure financial backbone and its excellent base from which to access sub-Saharan Africa, as well as its access to the new logistics platform opening up the Asian countries in the East.
"When we started to look at how we could compete on a global scale, Mauritius kept coming up as a competitor because they were number one in a whole number of areas," commented Newton.
Newton lives by the adage that if you are not enjoying it than don't do it, every hour must count but you must enjoy what you are doing."
In his free time, Mike is a passionate musician and accomplished bass player and has spent several years managing and playing in a band.