Ryan Gaines - If I try different things, I learn new ways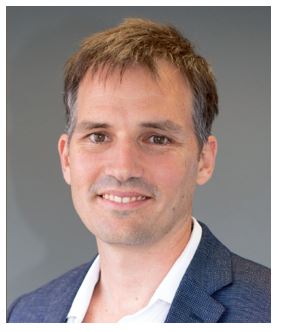 RYAN GAINES, after completing his finance and accounting degree, he took a gap year in ecotourism that turned out to be far more than he expected. He joined a company that operates game lodges throughout Africa and abroad, and his gap year turned in to four years; exploring Africa and meeting and learning from people of all different cultures and circumstances.
This unplanned career move had a significant influence on how Ryan views the world, and he has learnt that people and service are key drivers of value in business. "I met some really interesting and influential people from all over the world, and I learnt about hospitality, managing people and building a service ethic."
But much as Ryan enjoyed the hospitality industry, after four years he decided it was time to move into a more technical environment and expand his skills, and after working as a consultant, he joined City Logistics as finance manager.
"Managing a large logistics business's finances and being involved in a number of entrepreneurial ventures and property developments certainly expanded my financial skills and my horizons," says Ryan. "I loved creating value for customers, and realised I wanted to focus on strategy and strategy execution, so I decided to do an MBA through Henley UK."
Ryan credits a thirst for ongoing learning as vital to his success. "I enjoy the challenge of solving problems, I like competing with myself and challenging my team to constantly look for improvement. I love the idea of getting better every day."
Ryan describes his leadership as collaborative, positive and inclusive, and is proud to have built a loyal, committed team. He also admits to being a bit of a perfectionist, particularly under pressure. "I try to see other people's points of view, and I'm proud to be part of, and influential in, the development of a dynamic working environment. I really enjoy seeing others succeed and love to better understand people."
Leading a large organisation does come with challenges. In addition to meeting the strategic goals of the business, leaders have responsibility for their teams, and Ryan notes that leading a team and creating an environment for growth, means constantly reviewing one's approach to the business and being prepared to be vulnerable as a leader. "Creating opportunities for personal development can be more demanding than technical or business problems," says Ryan.
He attributes building an understanding of the motivating factors and drivers of performance for individuals and organisations as vitally important in growing this business. He has led the company through the process of diversifying their offering and their customer base, achieving significant growth, and the team is currently building a new IT business around their existing IT infrastructure, with Ryan leading the project to commercialise this.
They are also investigating ways of growing the City Logistics offering with new technology. "I'm excited about being part of the team investigating technology
that will enable greater efficiency, and further solidify City Logistics' position as leading retail distributor in southern Africa."
Ryan has a strong commitment to the environment and subscribes to a 'less is more' personal philosophy. "I'd rather enjoy experiences with friends and family than amass things," he says. Regular family trips to the bush are an important part of their lives. A recent highlight was a trip to Borneo where they had the opportunity to see the orangutans.
But he also believes that environmentally sustainable business practices are essential. "I'd like to see all businesses move to more sustainable practices. It's a key metric for us, but every business can make a contribution."
He also believes that experimentation is vital for positive change - both in business and in life. He recalls watching his young son doing something really funny when he was four years old and asked him if he liked to be different. "Yes, Dad, if I try different things, I learn new ways," said his son. This, he says, epitomises his own attitude to experimentation.
Ryan and his wife have two sons, now aged ten and eight. This is a sporty family and they love the outdoors, whether it be running, cycling, surfing or spending time in the bush.
Ryan's positive attitude is summed up when he remarks "I've really enjoyed every role I've had the opportunity to take on. I've learned a huge amount about people and myself. I've also met some wonderful people and got to understand some fantastic businesses."