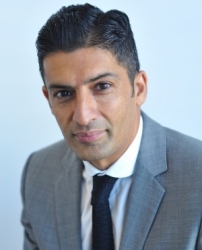 KZN Top Business Awards brings Goolam Ballim to Durban
KZN Top Business Awards brings Goolam Ballim to Durban
2017-07-16
Just a little update and some good news. With Standard Bank coming on board as a new sponsor, we are now called "
Standard Bank KZN Top Business Awards powered by eLan Property Group
".
And we have decided to spice up the Awards evening and bring in Goolam Ballim as the Top Business Awards Keynote Speaker. As you might know he is the well-respected Standard Bank chief economist, who will share his insights on the current state of South Africa's economy. He recently said, "
The most shaping event for South Africa over the next decade will be the ANC's December elective conference
." If you haven't heard him talk, you are in for a treat and if you have, then you will want to be there.
We are also bringing back Derek Watts from "Carte Blanche", as the
master of ceremonies, to
keep an eye on proceedings
!
With the news that Goolam is going to be in Durban for the Awards, the slots are filling up very quickly. There are one or two tables and a couple of seats available to purchase if you get in quickly.
Email Tracy
tracy@topbusiness.co.za
or call her on 031 701-1445
We are looking forward to an evening of celebrating business excellence and obtaining some new perspectives on the economy. The Awards will be held at the Wavehouse in Gateway on the 3 August.
Kind regards
Grant
Grant Adlam
grant@topbusiness.co.za
www.topbusiness.co.za
---