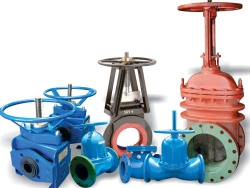 Bearing Man - BMG Acquires Klep Valves
Bearing Man - BMG Acquires Klep Valves
2014-12-10
BMG â€" Bearing Man Group - part of Invicta Holdings Limited, has extended its operations in the fluid technology sector, with the recent acquisition of Klep Valves.
"This strategic acquisition follows an 18 month period where Klep Valves supported BMG in our expansion into the dynamic valves sector," says Gavin Pelser, managing director, BMG. "Klep Valves, which forms part of BMG's Fluid Technology division, will retain its manufacturing facility in Krugersdorp under the BMG banner.
"This development augers well for both companies. BMG will broaden its product range and service offering and, with the combination of its positioning as a respected manufacturer and BMG's extensive distribution reach, Klep Valves is set to significantly extend its market share."
Klep Valves specialises in the manufacture of diaphragm, pinch and wedge gate valves, which are designed for enhanced operating efficiency and extended service life in diverse sectors. The company's offering includes soft natural rubber lined diaphragm valves, which are widely used in mineral processing and mining and slurry applications. Other lining materials include butyl, nitrile, jumbo (NAX), halar and hard rubber.
BMG's national branch network of over 130 branches supports this range with a technical advisory and support service, to ensure optimum efficiency and extended service life of every valve. The company also offers a total process and lubrication management service, to meet exact market demand.
- See more at:
http://www.bmgworld.net/pages/news.asp?article=150#sthash.lprwM0E3.dpuf
---