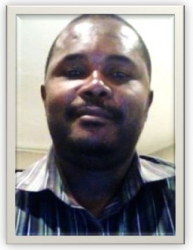 ZAKHELE NYUSWA
UNSCRUPULOUS CONS ATTEMPT TO CASH IN ON
2011-10-06
MEDIA STATEMENT
To: All News Editors 06 October 2011
UNSCRUPULOUS CONS ATTEMPT TO CASH IN ON THE HYPE TO GO GREEN IN THE COUNTRY AND THE IMMINENT CLIMATE CHANGE CONFERENCE IN THE PROVINCE.
The Department of Agriculture, Environmental Affairs and Rural Development (KZNDAE&RD) is warning all the members of the public to refrain from buying any tree that is claimed or linked in any way to being a material source of bio-fuels.
The Department has reasons to believe that unscrupulous individuals have hatched up a scam aimed at making a quick buck by selling alien trees in a meticulous ploy to cash in on the hype to go green and the COP 17 Conference due to take place in the City of Durban, KwaZulu Natal from 28 November to 9 December 2011.
We have learned that there are individuals out there that con unsuspecting members of the public, especially rural communities, to buy trees ranging from R50 to R500 per tree with a promise to come back in 14 months to buy back the seeds, flowers, bark and leaves for the purposes of oil production from those who buy and plant these trees.
As one of the lead Departments for the COP 17 Conference which is also charged with the management of sustainable environmental practices and environmental stability for sustainable livelihoods in the province, we view this as a pyramid scheme run by unethical people whose attempts at business go against the principle for which we exist, the Conservation of Agricultural Resources Act (CARA) No. 43 of 1983 and its objectives as well as the spirit of rural farmer development. Not only are these con artists blatantly corrupting the spirit of the Kyoto Protocol agreement signed by the government of South Africa to reduce carbon dioxide emissions by 2013, by planting trees as one of the means, they are unwittingly compounding the alien plant problem which will cost government billions more in controlling their spread.
The Department supports planting of local indigenous and unlisted tree species and orchards that meet the government's food security agenda. The Department also supports the South African Bio fuel Strategy that emphasizes the use of edible crop plants for biodiesel or bio fuel.
We therefore reiterate that Government does not promote this and does not support it either as the issue of bio-fuels is still at a policy stage. Anyone who allows himself to be duped by this scam does so at their own risk.
FOR MORE INFORMATION CONTACT THE DEPARTMENT'S SPOKESPERSON
ZAKHELE NYUSWA ON 0823359938.

---