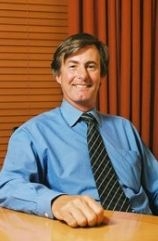 Cees Bruggemans
Last week contained the germ of a big promise.
2012-02-13
Last week contained the germ of a big promise.



With the economy firmly anchored in a cocoon of major supply constraints, committing it to years of modest performance, there was the hint in President Zuma's State of the Nation address to parliament that we might be willing to attempt a massive jailbreak.

That would be news indeed.

Having redeployed Malema (though not the burning issues), having neutered nationalisation (though there remain many more forms of practicing resource nationalism), and with 2012 a great anniversary year (100 years of ANC) topped off with a leadership conference at its end, it might be time to coach a bit more speed out of the economy.

A ministerial committee has been created, incorporating provincial and metro leaders, to consider infrastructure challenges and how best to go about them.



Like Mbeki before him, President Zuma is invoking world cup 2010 language to galvanise important role players to put shoulder to the wheel to get a more dynamic infrastructure construction story going.



It is one thing to galvanise the nation behind soccer. It is perhaps quite another to get people to work together to greatly accelerate our infrastructure efforts. Still, it holds the promise of boosting GDP growth and the country's growth potential, finally accelerating our labour absorption and achieving Malema's ideals faster through much more sane means.

It isn't as if the backlogs and shortcomings aren't understood. Nor can there be uncertainty about whether the private sector is able to do the work.



Ahead of world cup 2010 those were serious questions indeed. We can't do this, we can't achieve that, it is all too much, and more such defeatist stuff. Whereas it was really a matter of voting funds, allocate contracts and let industry get on with it.

We are at an important advantage to a decade ago. We have done this before. It shouldn't be such a challenge, as it is a matter of getting the act together and simply do it.

For in its absence we stay marooned in a far too modest growth performance, with the poor staying outsiders for much longer, feeding Malema-type syndromes, endangering society with potential costly detours.

Also, our construction companies are forced to look elsewhere abroad to keep their businesses alive instead of putting them to work at home.



It isn't as if urgency is lacking or whether anybody doesn't understand the stakes for which we are playing.



Still, as with well meaning Bafana Bafana wanting to win world cups but not quite being in that league yet, there is a world of difference between conseptualisation of wish lists and actually getting the job done.

The heartening thing, though, there seems to overarching focus now, cutting out the middlemen if you wish, and getting world cup thinking focused on the most important infrastructure issues.

Thus Eskom is building power stations and is now being asked to go a little softly on tariff dependence because in their eagerness to fund they are impoverishing consumers, pushing inflation unnecessarily higher and destabilising our macro conditions in ways that are unwelcome and may influence interest rate decisions.

The Minister of Finance has been tasked with playing Solomon on the burning toll road issue. One can only wish him well with his incipient tax rebellion as the state wants to spend ever more on its servant salaries and more social goods, with citizens reduced to pay for their own infrastructure.



This is an important task, for SANRAL seems to have been derailed by events, no longer able to raise private finance, yet the country can hardly afford to run out of highways before the decade is out (even though the outspoken dream of the more idealist ministers).

Meanwhile, we seem to be getting the collective nod for major railway and water projects in Limpopo, focusing on opening up major mining export potential.

There is focus on new rail and road capacity in the east and north of the country to get the stuff to harbours.

Rail capacity between KwaZulu and Gauteng is to be de-bottlenecked.
Southern and Western Cape efforts to greatly increase manganese and iron ore rail and export capacities through Port Elizabeth and Saldanha are also on the cards.

In all, Transnet is committing itself to R300bn of capex these next seven years.

In addition, major dam projects around the country are aiming to cater for growing water needs.


Successful completion of the Eskom building programs (and its future nuclear extensions), the Transnet plans and the many water projects would allow a massive extension of our mining and export capabilities, boosting growth potential and labour absorption, directly and indirectly.



Perhaps ironic, then, that on the very day President Zuma expressed these many ambitious wishes to the nation, news sources reported heads of many construction companies expressing sober assessments of their industry's immediate prospects, given the decline in activity of recent years, its current stagnation and few really hopeful signs the pace is about to change for the better.



We have here, though, the promise of new focus and new energy to conseptualise, decide and execute. And though all these huge projects take time to shape there seems to be a new urgency to get things going.



Let's hope that the language of another world cup will do the job of getting this great effort going much more meaningfully than seen to date.



Cees Bruggemans

Chief Economist FNB

Twitter sound bites @ 'ceesbruggemans'



Register for free e-mail articles www.fnb.co.za/economics ...
---