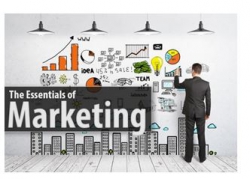 Durban Chamber - The Essentials of Marketing
Durban Chamber - The Essentials of Marketing
2013-11-13
The presentation will cover:
What is Marketing and where does it fit into your business strategy?
What are you actually selling?
Who are you selling to - how to identify your correct market segment, both primary and secondary.
The various methods of getting your product into the customers' hands/home.
What pricing strategies can we use?
How to create and manage a customer database?
How best to promote your product, what tools are available and how to get the best results from these?
What should Marketing cost you and how you can manage these costs?
Finally the outline of a Marketing plan.
About the presenter:
Brian Ness-Harvey spent 37 years in the banking industry as a Regional Marketing/Sales Manager with ABSA.
He then joined ESS, an Entrepreneur development company specialising in the establishment and growth of SMME's in KZN, as their National Marketing Manager.
He was responsible for growing the company from five people in one branch and within six years he managed to grow ESS to five branchs in KZN, employing a total of 55 staff members. When the company was sold in 2009, he left and formed Genesis Consulting where he specialises in developing small business in marketing and sales, as well as assisting with the managing of their finances.
He has been a Marketing and Business Management lecturer for 25 years primarily on the IMM and BBA programme.
Difficulty with the application form? Email,
bookings@durbanchamber.co.za
or call 031 335 1017.
Click below link to download details:
The Essentials of Marketing - 15 November.pdf
- 0.2 Mb
---