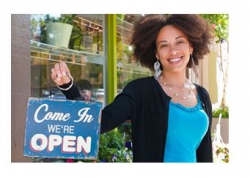 Durban Chamber - Skills Development Workshop for small business
Durban Chamber - Skills Development Workshop for small business
2013-11-13
The workshop will cover:
Compliance

Skills Development Act

Skills Levies Act

BBBEE Act

The National Skills Development Strategy III

The National Development Plan

SETAs â€" various Sector Education & Training Authorities

Workplace Skills Plans

Annual Training Report

Grants

Mandatory grants

Discretionary grants

Learnerships

Internships

Apprenticeships
Presented by:

Devon Palanee and Susan Dippenaar
About the presenters:

Founding directors of ATHENA - Private FET College, Devon and Susan believe in the strength and brilliance of our South African Human Capital.
They dedicate their every effort to the achievement of skills excellence for effective global competitiveness of the South African business sector.
They expect the large corporates and multinationals will play their part in placing South Africa and the African continent within the global economic map. Whilst believing passionately that it will be the SMME's and the empowered spirit of the individual entrepreneur that will make the most significant contribution to this global economic competition.

Difficulty with the application form? Email, booknow@durbanchamber.co.za or call 031 335 1028.

Click below link to download details:
Skills Development Workshop for Small Businesses - 22 November.pdf - 0.2 Mb
---