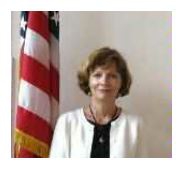 Durban Chamber - USA welcomes South African business:Ms Frances Chisholm, US Consul-General, Durban
Durban Chamber - USA welcomes South African business
2015-03-04
The Durban Chamber of Commerce and Industry in partnership with Garlicke and Bousfield invites you to engage with Ms Frances Chisholm, US Consul-General, Durban.
Ms Chisholm will unpack and give guidance on what the USA is looking for when trading with South African businesses and give guidance on how to supply to the USA.
Ms. Frances Chisholm has devoted most of her Foreign Service career to service in the State Department's Africa Bureau, both overseas and in Washington DC. She most recently served as Economic Advisor to the U.S. Special Envoy to Sudan and South Sudan. Previously she served as Deputy Chief of Mission at the U.S. Embassy in Malabo, Equatorial Guinea, and as Senior Economic Officer at the U.S. Embassy in Harare, Zimbabwe.
Click belown link to download booking details:
Looking_to_supply_to_the_USA_Get_the_guidance_you_need_c5f9fa96520cb3bdfc6f0129086ce8ce.pdf
- 176.5 KB
Enquiries & RSVP Nomthandazo Mchunu - Tel: 031 335 1028

Email: booknow@durbanchamber.co.za
---