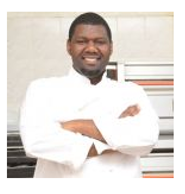 Njabulo Sithole - Bakers Creationz
Njabulo Sithole - Bakers Creationz
2017-11-27
Durban-based entrepreneur Njabulo Sithole began his baking business by selling cakes to local schools and neighbours, but has grown its footprint to include Spar supermarkets

Njabulo Sithole's first taste of success came with support from his neighbours and schools in the Maphephetheni area near Hillcrest, Durban. Today, Bakers Creationz is competing with large, established bakeries. What's more, its snowball cakes are sold at selected Spar supermarkets around the city.

"I used to bake from a home oven and had neighbours and schoolchildren sell cakes for me for a commission. I became popular and people who held events like parties or weddings also started placing orders," says Sithole.

He soon moved out of his kitchen to an industrial property in Maphephetheni. Bakers Creationz specialises in confectionery cakes, including customized celebratory cakes and muffins and snowballs, for the retail market.

"I have 13 staff members, but I am still hands-on and do the baking with them. We have three independent distributors who are responsible for delivering cakes to the retail stores. I never relocated the bakery to be based in town because I wanted to uplift my community. I'm happy to be contributing to job creation in a small way," says Sithole.

He explains that his entrepreneurial journey was rough - even with a business management qualification - with no start-up funding to speak of. "When I started this business, I actually had no capital. I used flour and other ingredients from our family grocery. I can safely say that my business is now self-sustaining, with organic growth.

"The bakery is of top quality. I comply with the Department of Health rules on how a food business should be run and I never compromise on anything because my customers' health is a priority," Sithole says.

He says his love for the kitchen started as a necessity as a young man living in a London commune where the cooking duties were shared.

"I hated cooking, but living with people and sharing cooking duties meant I had to start. I then moved into experimenting with baking, because I liked cakes. I soon developed my own recipes, which were a hit with my friends, and that's when I decided to turn what had become a passion into a business," says Sithole.

He describes his negotiations with Spar in order to get his product stocked on its shelves as a "walk in the park". "It was always my vision from the beginning to create products that would be enjoyed by all South Africans and conveniently accessible through large retail stores and convenient stores. That guided me into ensuring that our products met the required standards and that our production facility and processes were in line with food safety compliance standards."

Sithole says his business is expanding to other supermarkets, having recently signed a deal with Pick n Pay, too. "We're just sorting out a few things which Pick n Pay requires before we can distribute to their stores. I am expecting that Bakers Creationz' snowballs will be available on their shelves at the beginning of 2018," he says.

His top three nuggets of advice for entrepreneurs are:
Specialise so you can be the best in what you do.
In the food industry, food safety compliance is the key to unlock doors to grow your business, but it is expensive to achieve and maintain. Familiarise yourself with the requirements from the beginning so you can plan accordingly.
Build the right relationships before you need them. Start networking with other people in the food industry at an early stage and build relationships that will give you insight into the industry.
---