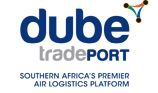 Dube TradePort Corporation is endeavouring to stimulate investment in and the development of the precinct generally and Dube City particularly
Dube TradePort Corporation is endeavouring to stimulate investment in and the development of the precinct generally and Dube City particularly
2016-02-12
Opportunities
As the master developer, Dube TradePort Corporation is endeavouring to stimulate investment in and the development of the precinct generally and Dube City particularly.
Dube TradePort Corporation seeks to identify prospective developers, investors and tenants and to create potential development products with them.
Dube City currently comprises eight blocks, consisting of 45 individual stands, all of which are level, fully serviced and priced to attract development.
The organisation is making available long-term leases of 49 years, with an option to renew, depending on the nature of the development.
Reasons to Invest in Dube City
3 minutes from King Shaka International Airport;
Multiple access road system and close to major north-south routes: N2, M4, R102 and Watson Highway Link Road / International Trade Avenue;
Low entry costs and reduced holding costs;
Long lease periods;
18-Month development window;
Reduction in the amount of rates payable as rates are only due on practical completion of the building;
Excellent visibility;
Level, serviced sites with all infrastructure provided;
World-class IT operation and fully laid fibre-optic network;
Security, including fully fenced perimeter, CCTV coverage, motion detector beams, number plate and facial recognition at access/egress points, and 24-hour monitoring;
Dedicated Dube TradePort Corporation facilities management team looking after the precinct;
Long-term relationship with organisation and other tenants;
Part of long-term master plan development; and
Part of Africa's first purpose-planned 'Greenfield' airport city.
for further information, you can click on:
http://city.dubetradeport.co.za/Pages/Developments/Opportunities
---