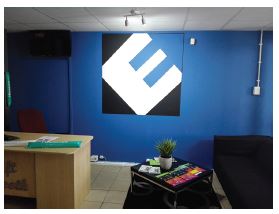 PC Components:
Esquire distributes the complete set of building blocks required to develop a full system including chassis, motherboards, memory, hard drives, video graphics, processors and optical storage solutions.
Digital Lifestyle and Consumer Electronics:
Esquire's well stocked portfolio includes the full spectrum of multimedia centres, digital photo frames, digital audio players, LED TVs, projectors, DVD players as well as digital cameras and High Definition camcorders.
Gaming:
For the avid gamer, Esquire stocks high-end graphics cards, overclock able gaming memory and top of the range cooling systems and also Sony PlayStations, Microsoft Xbox and Gaming PCs.
Accessories and Peripherals:
This includes mice, monitors, printers, scanners, USB devices and accessories for a complete computer solution for the workplace, home and mobile application.
Networking, Security and Surveillance:
Esquire offers a comprehensive selection of active and passive networking equipment as well as a total security solution including camera, digital video recorders and accessories and cabling.
Servers:
Esquire designs, configures and implements servers for Small-Medium Enterprises.
Since the opening of the Durban branch and Xpress Store, we have contributed tremendously to the community by creating direct and indirect jobs and opportunities for the KZN region. We plan to continue our events and donations and contributions through the Minara Chamber of Commerce.
We strongly believe in growing our customers and thus assisting to grow the economy. Esquire Technologies believes that empowering the communities and the youth we work with is of utmost importance. This grows not only our company but South Africa at large.
We value skilled workers who understand the organisation's strategic direction and position themselves for growth and development. It is vital to implement strategies to align the workforce with future business needs. We therefore provide Skills Development and Training for Management and Employees.
A motivated employee wants to contribute to work areas outside of his specific job description. At Esquire we try to motivate our Management and Employees by allowing opportunities for growth and various incentives. Staff members must feel rewarded, recognized and appreciated. We believe that constant communication and an open-door policy with staff is vitally important.
This year July, Esquire Technologies is proud to be celebrating 18 years in business. This great achievement in business is celebrated with plenty of fun and activities at our branches. We would like to thank our customers for their continuous support and trust in the Esquire brand.