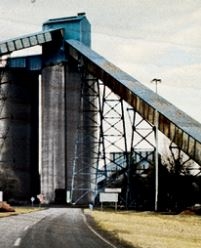 Exxaro:Considers disposal of NCC Operation
Exxaro:Considers disposal of NCC Operation
2013-05-20
Diversified resources group Exxaro Resources Limited (Exxaro) reports today that it is starting a process that may result in the disposal of its New Clydesdale Colliery (NCC) operation situated near eMalahleni in Mpumalanga.
Exxaro has recently had a number of unsolicited approaches to acquire its NCC asset. As NCC is a relatively short life-of-mine and lower margin asset, the group will embark on a process of testing whether potential third party buyers can generate greater value from this unique asset.
This process may therefore result in a disposal of NCC to a suitably qualified operator, allowing Exxaro to focus on its core portfolio and delivery of its growth prospects.
The group is calling for expressions of interest from parties interested in acquiring the assets and liabilities of the NCC operation.
In 2012 NCC produced 717kt of A-grade steam coal, most of which was exported.
About Exxaro:
Exxaro is one of the largest South African-based diversified resources groups, with interests in the coal, mineral sands, iron ore and energy commodities. www.exxaro.com
Enquiries:
FirstRand Bank Limited, acting through RMB Corporate Finance ("RMB"), has been appointed by Exxaro to act as transaction advisor. For further information interested parties may contact either Pieter Nienaber on +27 11 282 1268 (pieter.nienaber@rmb.co.za) or James Griffiths on +27 11 282 8972 (james.griffiths@rmb.co.za) at RMB.

---