Together Building the Powerbase for Sustainable Growth and Development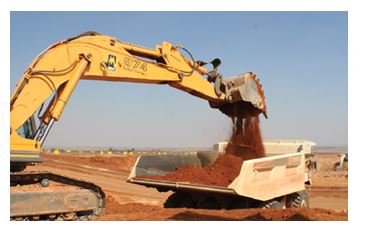 Eskom is a South African electricity public utility. Established by the government of South Africa, in 1923, as the Electricity Supply Commission today Eskom is the world's eleventh-largest power utility in terms of generating capacity, and boasts the world's largest dry-cooling power station. Eskom Holdings generates, transports and distributes approximately 95% of South Africa's electricity, and 60% of the total electricity consumed on the African continent.
Eskom has a responsibility to the country to ensure that sustainable development becomes a reality. It plays a major role in accelerating growth in the South African economy by providing a high-quality supply of electricity to satisfy the needs of the country.
Development for Increased Capacity
Additional power stations and major power lines are being built on a massive scale to meet rising electricity demand in South Africa. Eskom's capacity expansion budget is R385 billion up to 2013 and is expected to grow to more than a trillion rand by 2026. Ultimately Eskom will double its capacity to 80 000MW by 2026.
Since the programme started in 2005, an additional 4453.5 MW has already been commissioned. The plan is to deliver an additional 16 304MW in power station capacity by 2017.
In 2006, Eskom received a licence to build the first new coal-fired power station in more than 20 years being Medupi Power Station in Lephalale, Limpopo Province. An official sod turning took place on 14 August 2007 and to date terracing is approximately 60% complete and slip columns construction on the first two units is near complete.
On 29 February 2008 Eskom awarded contracts worth about R31,5 billion for its Kusile Power station, a coal-fired power station being built near malahleni in Mpumalanga. This station is expected to be completed in late 2016. Terracing work begun in mid-2008 and the first unit is planned to be online during 2013.
Work is also progressing well on Ingula pumped storage scheme near Ladysmith, KwaZulu-Natal, with a planned capacity of 1 352MW. The station is planned to be fully operational during 2013.
A team of more than 2 500 engineering, project management and commercial resources, supplemented by 19 local and foreign engineering and project management companies who are contracted as partners over the next ten years, is working full-steam on the build programme.