Commitment to excellence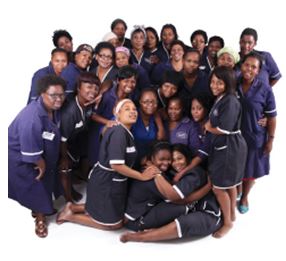 "In 2000 I was presented with an opportunity to oversee my father's operation in South Africa. However due to prevailing business conditions at the time, the company closed down the month before I arrived. With 13 suitcases in hand, two very young children and no job I made a choice to continue on the journey to South Africa," Louisa Garland-Els explains.
Garland-Els says the one advantage she had was that all the technology her father's company had learnt during their 15 years of operation was given to her. However, while she had this foundation to work from, she had no capital, no clients, no friends, and no knowledge of this business, nor how businesses worked in South Africa.
"The only thing I did have was the belief I had in myself to succeed and my passion," said Garland-Els. I needed to provide for and support my young family. And so Imperial Armour was born. "During the first two years, I received no orders and yet my knowledge grew and I was able to have the body armour and ballistic helmets internationally tested. It was a slow and expensive but necessary process," she explains.
Imperial Armour's core focus is to manufacture and supply personal protection to all sectors including military, security, police, fire, emergency services, VIP, demining and special operations. The company is able to provide a large range of sophisticated products and pride themselves in being the one stop company for personal protection. In addition to the head office in Durban, Imperial Armour has branches in Johannesburg, Cape Town as well as Dubai UAE, with plans to expand further. "My long term goal is to establish branches in SADEC countries as well as growing further our international business. This will be effective when we have established working agents throughout the major sectors of the world," says Garland-Els. "We already have offices in Dubai and I wish to use this as our base."
"My short term goal is to open branches in each port throughout South Africa. It will also be necessary to expand our factory to accommodate the anticipated growth. In fact, due to winning several large national accounts in South Africa, it is very necessary to expand at the present time! Our turn over increased by 60% in February 2015," she says.
Imperial Armour has established a vast client base within South Africa servicing nationwide, Chubb, ADT, and G4S. During the last 15 years the company has received orders in more than 75 countries and has supplied the United Nations in Zambia, Nigeria, Jordan, Lebanon, and Kuwait, to name a few. Imperial Armour also supplied GHQ Armed forces in the Middle East for demining equipment for three years to the police.