Professionalism With A Personal Touch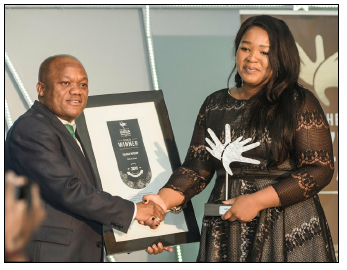 Ndzenga Tours and Safaris was established by Makhosi Msimango in 2006 with the goal to provide domestic and international tourists with cultural and township experiences in the Zulu Kingdom. The 100% black female owned company's head office is in Hillcrest, KwaZulu-Natal.
The motivation for Makhosi to start her own tourism business had its roots in an encounter with foreign tourists while attending her first Zulu reed dance in Nongoma.
"I met some international tourists who had come into KwaZulu-Natal from Eswatini (Swaziland) to attend the annual reed dance at the Enyokeni Royal Palace in Nongoma. Unfortunately, a woman in the group was turned away because she was wearing pants, which is not permitted in our culture. This experience was embarrassing for her and not good for us. I realised that there was a need to organise cultural and township experiences," says Makhosi.
She also noted that there was no tourist company that catered for tourists entering KwaZulu-Natal at the Golela Border Post between Eswatini and South Africa.
Realising the gap in the market, Makhosi left her job at a call centre and used up her savings to start her business. The company was named after her oldest daughter Ndzenga, which was the name of an Angolan queen and means strength.
The business has since grown from strength to strength, which Makhosi says can be attributed to much hard work.
Tourism Products
Ndzenga Tours and Safaris has the exclusive rights to take tourists to four of the province's Zulu Royal Palaces, which is an initiative supported by King Goodwill Zwelithini. The cultural events at the palace, including the annual reed dance in September, make for memorable experiences.
These tours can be expanded to comprise the traditional markets in Nongoma well as other heritage sites such as the Battlefields.
The company's offering includes city tours focusing on eThekwini, the Inanda Valley Heritage Route as well as the Valley of a Thousand Hills.
One of Ndzenga Tours and Safaris' most popular tours is the 1000 Thrills Cultural Village. Here travellers can experience an authentic Zulu experience, from how Zulu people traditionally lived to consulting with a Sangoma. "We encourage visitors to stay overnight so that they can have the full experience of Zulu food, music, dance and storytelling," says Makhosi.
In addition, safari tours are popular which include visits to Phezulu Safari park, as well as Hluhluwe-Imfolozi Park and other northern KwaZulu-Natal game reserves.
All tours can either be arranged as guided or self-drive options and can be tailored to suit the client's needs as well as accommodate the number of people travelling together. "We take great pride in our combination of professionalism with a personal touch â€" where clients are treated as individuals and not just a number."