The warm destination complex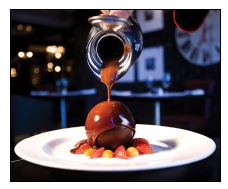 Southern Sun Elangeni & Maharani complex is one of the groups over 90 hotels and 14 casinos and entertainment destinations. Situated 200 metres from the best beaches, the long boardwalk and Durban's major attractions, the four-star hotel is undoubtedly the Brightest Star on the Golden Mile.
Leading the operations for the Southern Sun Elangeni & Maharani complex is the dynamic and resilient general manager, Samantha Croft. Croft's passion for hospitality, paired with an ardent commitment to service excellence though constant innovation is core to the work ethos that has propelled her to lead Tsogo Sun's most profitable hotel in South Africa.
Croft adds, "Pleasing guests in a competitive environment can be challenging and complex. However, while other hotels may have similar amenities and services, they cannot copy the ethos of our hotel. There is an amazing vibe down here and it's fascinating to watch the changes. The Southern Sun Elangeni & Maharani complex has been reaping the dividend of the improved precinct as visitor numbers are rising, both from the corporate and tourist markets."
The most important aspect of the hospitality industry, she says, is to have the right attitude. "Warmth and willingness to serve, and the dedication that comes with that, are vital. Of course there are challenges, but they're all part of a great job. You have to look for solutions and move forward as a team. It's important to solve issues together and put policies and procedures in place so you don't repeat the mistakes."
With a keen eye for detail, Croft circulates throughout the hotel daily, looking for room for improvement. She added, "I am committed to customer service and also strive to create a pleasant working environment for all."
The Southern Sun Elangeni & Maharani complex facilities include 734 stylish bedrooms; two well equipped gyms; three heated swimming pools; free WiFi connectivity; 15 meeting and conference rooms; two fully-equipped business centres; and a variety of restaurants and bars. To help escape life's demanding and stressful lifestyle, the hotel also offers guests the Mangwanani Boutique Spa which provides a range of relaxing treatments.