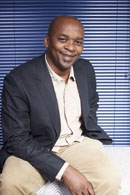 Musa Makhunga
HR Matters we invested both time and other resources
2013-11-23
At HR Matters we invested both time and other resources to gear oursleves up for growth to the extent that we were preoccupied with this during the FIFA Soccer World Cup in July 2010…don't misunderstand, we were also gripped by the everlasting fever of that soccer spectacle our beautiful Country had ever seen, our office in Durban was bedecked with the flags of the World and the Vuvuzelas trampetted away all the recesion blues away, you would swear FIFA had a satelite media office there! The investments I am referring to were in the areas of improving our systems, particularly the recruitment software which now allows us to intergrate our website and other job portals and which, more importantly, improved our ability to manage our candidate database which is growing day by day.
During this time, the recession, we consolidated our mentoring and coaching effort by being certified as behavioral analysts by CMT International. We also completed ExecuCoach training which has given us access to a wealth of information and acess to other experienced coaches locally in RSA and internationally including the UK, US, Australia and elsewhere.
We are also very excited at our recent training and development accreditation through the South African Qualifications as a training provider which is going to strangthen our already established skills development and training effort. Yes therehave been may instances of no one to invoice but boy are we ready for when things turn up for the better! How can I leave this out I also attended a wine course offered by the University of Stellenbosch which needless to say I enjoyed a lot as it well opened my eyes re opportunities the Industry offers. Let's go back to the earlier questions…how have you been keeping busy during the recession?
---