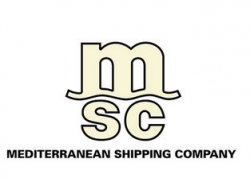 MSC:Award Winners in the Service Provider Category at the KZN Exporter of the Year 2013
DURBAN CHAMBER OF COMMERCE AND TRANSNET PORT TERMINALS KZN EXPORTER OF THE YEAR AWARDS 2013
[Durban - 31 October 2013] Transnet Port Terminals (TPT) and the Durban Chamber of Commerce and Industry (DCCI) yesterday announced the KZN Exporter of the Year 2013 winners. The awards are in recognition of outstanding performance in exporting locally manufactured goods.
As a port operator handling commercial imports and exports in the two ports in KZN namely Richards Bay and Durban, TPT is proud to be associated with the event and these annual awards which seek to recognize local companies that boost the province's economy and local job creation. TPT supports this initiative by the DCCI to encourage increased trade through the province's ports of Durban and Richards Bay.
KwaZulu Natal's contribution to South Africa's GDP equates to 16%, the second largest of the country's provinces after Gauteng. This amounts to about R78 billion annually. Among the provincial exports are aluminium, vehicles, iron, steel, ore, machinery, paper, pulp, varying chemical products, mineral fuels, oils, mechanical appliances and electrical equipment.
There were 12 finalists this year in varying categories that consider small, medium and large businesses. This year has also seen the introduction of a new category in the Service Provider sector.
WINNERS
Small Business: Imperial Armour
Imperial Armour manufacturers a broad range of body armour and personal protection products for the military, the police, security companies, fire-fighting and rescue services.
Emerging Exporter: Sluvin Designs
The 100% Black, woman-owned company designs exclusive fashion wear, custom-made formal, bridal, evening and traditional wear, and accessories.
Medium Business: PT Engineering
This family-owned business designs and manufactures specialized equipment for off-shore oil and gas industries, the sugar industry and general engineering industries throughout Africa and around the world.
Large Business: PFK Electronics

PFK Electronics is a leading electronics company focused on the design and manufacture of innovative electronics solutions, supplying products to OEMs, the aftermarket, major fleet and freight companies, and the public transport sector.
Service Provider: MSC

MSC is the biggest user of the South African ports and the second biggest container carrier in the world, with over 420 container vessels.
Exports into Africa: Apollo Tyres

Apollo Tyres manufactures Dunlop branded tyres and distributes them throughout South Africa and 32 other countries.