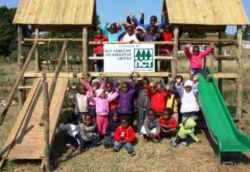 NCT Forestry:Caring for Communities:Kids at Ndolothi crèche, Kranskop
NCT Forestry Caring for Communities
2012-11-23
NCT Forestry has undertaken social investment initiatives aimed at bringing new hope and opportunity to
previously disadvantaged communities.
Programmes are driven by NCT's desire to improve the quality of life in these communities and to empower individuals and communities to build self-sufficiency and sustainability in the long term.
Its selection of projects reflect the organisation's understanding of current good practice and hopefully make a difference to the most vulnerable in our communities.
Click below link to view article:
NCT Forestry Caring for communities
- 0.1 Mb
---