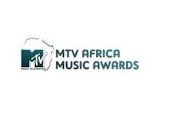 DURBAN ICC MAKES A DREAM COME TRUE FOR MTV FAN
As Durban gears up to host the 2014 MTV Africa Music Awards this weekend, the Durban ICC is making one lucky Durbanite's dream come true. Bhekizitha Ngcobo, a local community member, approached the Durban ICC with a heartfelt request for a ticket to the event as he had never before had the opportunity to attend an awards ceremony.
The Chief Executive Officer of the Durban ICC, Julie-May Ellingson, took his request to heart and decided to grant his request and make it a memorable night that he would never forget. Ngcobo has been invited to attend the event with his partner as special guests of the Durban ICC and the company has purchased a new wardrobe for him to ensure he is looking his best as he rubs shoulders with the celebrities and VIPs at the musical extravaganza.
The MTV Africa Music Awards is a pan-African celebration of music, youth culture and lifestyle which crowns musicians who have made the most impact on African youth culture over the past year. Presented by MTV Base, the KwaZulu-Natal Province and supported by Absolut and the City of Durban, this is the first time that the event will be held in South Africa.
The show will be hosted by legendary stand-up comic, film and television star Marlon Wayans and will feature performances from African and international acts. The star-studded line-up of performers includes French Montana, Miguel, Trey Songz and Mafikizolo amongst others.
An overjoyed Ngcobo said, "I can't believe this is happening to me! This is going to be the greatest night of my life!" Commenting on the opportunity, Ellingson noted, "Although we don't often have the chance to make someone's lifelong dream come true, it is truly wonderful when we can. Like a lot of Durbanites, Bhekizitha is someone who has longed to attend a glamorous event like this and see some of his favourite stars in person, but has simply not had the means to make this possible. The Durban ICC is excited to finally make this dream a reality for him", commented Ellingson.
- ENDS â€"
Issued by: The Durban International Convention Centre
For more information contact: Scott Langley, 031 360 1315 or
scottl@icc.co.za