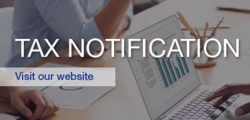 PKF Durban - Submit your 2017 Income Tax Return
PKF Durban - Submit your 2017 Income Tax Return
2017-06-28
#submityourreturn #avoidpenalties
The tax season for individuals to submit their Income Tax returns begins on 1 July 2017. We provide below answers to some of the most common queries individuals may have.

What are the Deadlines for the Submission of Income Tax Returns?

It is important for taxpayers to note that the South African Revenue Service ("SARS") has implemented different deadline dates for the submission of Income Tax returns depending on the manner of submission of the return. The deadline dates are as follows:
22 September 2017 for manually submitted returns;

24 November 2017 for returns submitted electronically at a SARS branch or
via e-filling; or

31 January 2018 for returns submitted by provisional taxpayers via e-filling.
However, the abovementioned deadlines do not apply to companies, as they are required to submit their returns within 12 months of their financial year end via e-filing.

Who is Required to Submit an Income Tax Return and Who is Not?

Read More Here



What Supporting Documentation is Necessary?

Read More Here



Should you be required to submit a return to SARS, we suggest that you begin collating your information and attend to the submission as soon as possible to avoid penalties and interest in respect of the late submission. Please feel free to contact our offices should you need assistance with the submission of your Income Tax return.

For further information or advice concerning South African taxation please contact Prenisha Govender at

prenisha.govender@pkf.co.za

or call +27 31 573 5000.
---