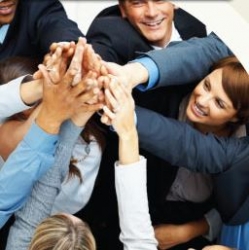 Educor:Our People
Educor:Our People
2013-05-20
Educor aims to develop highly motivated and productive employees by nurturing them and monitoring their career paths. Each staff member is empowered to reach his or her full potential as part of the Educor team. We support employees in their career aspirations and encourage them to share a common vision and passion for the company.

We are committed to ensuring that employer/employee relationships are sustained and that individuals feel that their personal contribution is encouraged, recognised and rewarded.

Educor is mindful that the ability to recruit and retain high calibre staff is a critical factor in ensuring our future success. Formalised review processes are in place to recognise and reward above average talent and outstanding performance at various strata of the group. Our policy is to promote people internally wherever possible.

Educor offers a wide range of career opportunities, including management, administration, teaching roles and many more.



---