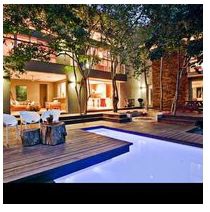 Wakefields - Ballito Area Review
Wakefields - Ballito Area Review
2013-12-18
One thing everyone desires is peace of mind and the knowledge that when they lock-up-and-go, whether to work or on holiday, their home is safe and their neighbours have their back? This is what makes gated estates so popular.

Ballito including Salt Rock and Tinley Manor is a gated estate haven. The enormous range of gated estates that offer an exceptional lifestyle differentiates it from other areas, says Myles Wakefield CEO Wakefields Real Estate.

Larger estates include Simbithi Eco and Golf Estate, Seaward Estate, Zimbali Coastal Resort, Umhlali Country Club Golf Estate, Palm Lakes Family Estate, Brettenwood and Mount Richmore. Smaller estates include Westbrook Forest Lodge, Port Zimbali, Ballito Manor Estate, Sheffield Manor Estate, Hilltops and Westbrook Beach Estate.

Certainly the top reasons for the popularity of the estates are the family lifestyle, security and a beautiful environment in which residents can enjoy the outdoors. The estates include golf courses, clubhouses, retirement options, dams, safe walks and more, that offer a wonderful way of life.

A wide range of prices match the wide range of properties ensuring something for almost everyone. At Palm Lakes land starts from R415 000, sectional title units are priced from R900 000 while house prices start at R1.55 million.

Like Palm Lakes the recently launched Mt. Richmore Village Estate is a retail/commercial/residential development situated in the heart of Salt Rock, offering something for everyone from first time home owners to families, property investors, singles and retirees. Prices start from R1.29million.

At Simbithi, sectional title units range from R1.895 million to R4.85 million and freehold properties from R3.85million to R11.5 million. Zimbali Coastal Estate's house prices start at R4.95 million and can reach R35 million while its sectional title units range in price from R4.4 million to R15.9 million.

Freestanding homes, many with magnificent sea views, are available as well as vacant land to build your dream home in Ballito and surrounding suburbs. General prices for houses in Ballito range from R1.9 million to R21.5million while sectional title units range from R800 000 to R8.995 million.

The new residential nature of the area has seen two new private schools -Trinity House at Palm Lakes that opened this year and Curro School at Mount Richmore that opens in January 2014 â€" boost the school complement of Umhali Primary School, Aston College and Crawford College.

Ballito, approximately 40 kilometers from Durban and part of the KwaDukuza local Municipality and iLembe district Municipality, has enjoyed an explosion of activity and is well recognised as being the fastest growing node in the southern hemisphere.

The main N2 access to Ballito that is being widened and upgraded to four lanes is nearing completion and a new multi-billion rand town centre is on the cards. The business sector has expanded to include a large commercial business park adjoining the N2 and big brand names such as McDonalds and Virgin Active are planning to set up home there.

The development of King Shaka International Airport and the Dube Trade Port has contributed significantly to the growth of Ballito and led to the KwaZulu-Natal North Coast being likened to a new Cape Town when it comes to property. It's a preferred location because of the business opportunities and local economic growth.

Despite the commercial and residential expansion the town remains a holiday destination of choice with pristine beaches and year round warm weather the main draw card. Its 2.5 kilometer promenade is ideal for leisurely walks, jogging and the beautiful safe swimming beaches are alluring. Ballito's hallmark Willard Beach has Blue Flag status and Tinley Manor an impressive lagoon buzzing with wild birdlife.
---