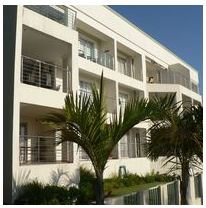 Wakefields - South Coast Property
Wakefields - South Coast Property
2013-12-28
The beach must be South Africa's favourite holiday getaway. People dream of dipping toes into warm ocean water, falling asleep to the sound of the waves, exploring blue flag beaches, and meditating on sunrises as well as lush, colourful vegetation.

One of the country's popular beach holiday destinations is the KwaZulu-Natal South Coast, stretching from Amanzimtoti to Port Shepstone. The large number of seaside towns along this 150km or so stretch of beach provides a wide variety of holiday homes and investment opportunities.

The South Coast, with a warm all-year round climate, is an area where you can find value for money property despite an overall increase in sales during 2013 and properties selling closer to the asking price than in the past.

For those with spare cash and a good credit rating the current market provides an opportunity to invest in a holiday home which has several pluses. You have the freedom to take a break at any time of the year without competing with others for accommodation. It can provide an income if rented out when not in use; it can become your home when you retire or it can be sold and the capital growth enjoyed or reinvested, said Myles Wakefield CEO of Wakefields Real Estate.

Given the variety of holiday towns, a variation in the average price of properties between these is to be expected. It is also well known that buying on the beach front comes at a premium and the further away from the beach you go the lower the price. Recent research by Lightstone shows that the optimal break point where this trend stabilises seems to be around 600 meters to 800 meters from the beach.

The report states that: While a lot of other factors also play a role in determining the price for a property, it is generally at this point where you could expect to pay a price that is not considerably loaded due to the proximity to the beach. This should be a good place for prospective buyers looking for value-for-money properties within walking distance of the beach, to start their search.

On the upper South Coast, Amanzimtoti just 10 to 15 minutes-drive from Durban, has had a boom in retail property development. The latest mega-store to open is Makro which joins the Galleria Mall and Arbor Crossing in offering a wide variety of shopping.

Amanzimtoti entry level prices for townhouses are between R600 000 and R700 000 upwards, one-bedroom flats start from R400 000 and two-bedroom flats from around R520 000. In good areas the entry level cost of a three bedroom house is around R1.1 million while the top end of the market is from R1,5 million upwards, and as a result of the demand this area has experienced recently, good stock is difficult to find.

In Scottburgh and Pennington, a little further south, entry level house prices start at around R850 000 although, on average three bedroom, two bathroom homes are priced from around R1, 1 million. Flats are priced from R500 000, simplexes and duplexes from R755 000.

On the lower south coast or Hibiscus Coast (encompassing Umzumbe, Port Shepstone, St Michael's, Shelly Beach, Uvongo, Margate, Ramsgate, Southbroom, Palm Beach and Port Edward) prices vary significantly for the same-sized property depending on the housing standard.

Generally speaking a modest three-bedroom home can be found for between R700,000 and R800,000. A mid-level home (i.e. a home on a large or double stand with en-suite bedrooms and special features like a swimming pool) can be purchased for R800,000 to R1,5 million. The most expensive homes can reach R10 million and beyond. Much the same prices apply to flats and town houses with a single bedroom flat starting at around R400 000.

Confidence in the market place is encouraging the emergence of new developments, which on the whole are selling well. The past ten years have seen the building of a huge number of new developments, particularly in the bigger growth nodes of Margate, Ramsgate, Shelly Beach and Uvongo.

Depending on the area, a plot-and-plan home can be had for as low as R400,000: the buyer can purchase land for as little as R120,000 and then make use of a specialised builder to build a modest home for around R280,000. This is a specialised market but sales are on the increase.

Buying a holiday home needs as much attention to detail as buying your own home. Do your homework! Although there are deals that will bring you cash flow from holiday rentals but crunch the numbers, look at the worst case scenario and make sure that you can afford it.

On the issue of affordability you could consider buying as a family syndicate and the holidays can be shared or spent together. Another alternative is to buy in a business syndicate and use the property for incentives or executive getaways.

Although holiday rentals are usually much higher than those for normal properties, and increase even more during peak seasons, it is important to understand that you need to allow for longer vacancy periods and fluctuating occupancy levels from season to season.

Capital growth is generally strongest in well-established areas with good infrastructure and a range of quality amenities from shopping to restaurants, bars and tourist activities.

There is also a slow but steady return of investors, who are purchasing mostly flats for the purpose of entering the rental market. The holiday market is not as buoyant as it was some years ago and the trend is still towards short-term holiday letting, but there has been a discernible swing towards converting to less seasonal, long-term lets of 6 to 12 months.

The coastal lifestyle will continue to appeal for a very long time and as a result the South Coast will always flourish.

The Wakefields Shelly Beach office acts as a hub for sales along the Hibiscus Coast and can be contacted on (039) 3150555. The Scottburgh office contact number is (039) 9789860 and Amanzimtoti is (031) 9032077.
---