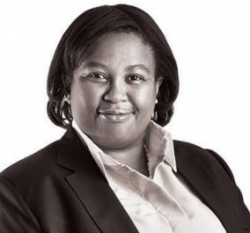 Illovo Sugar South Africa has announced the appointment of Mamongae Mahlare (pictured) as Managing Director with effect from 1 March 2018
Illovo Sugar - First for SA as woman takes helm at sugar giant
2018-03-27
Illovo Sugar South Africa has announced the appointment of Mamongae Mahlare (pictured) as Managing Director with effect from 1 March 2018. She succeeds Dave Howells who, after nine years as local MD, has chosen to take up the opportunity of a new role within the broader Illovo Sugar Africa Group as Corporate and External Affairs Executive.
According to the company, Mahlare brings with her a wealth of general management, commercial, operational and engineering experience from roles at SABMiller, Tanzania Breweries Ltd, Unilever and Coca Cola Beverages Africa.
She holds an MBA from Harvard Business School and a BSc Chemical Engineering degree from the University of Witwatersrand. She is also a Trustee of John Davidson Education Trust and previously, a member of the Wits University Council (senior governing body of the institution) and Chairman of the Wits Empowerment Trust.
---