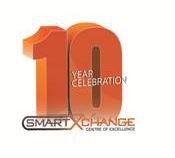 SmartXchange Stakeholder Breakfast Forum 2015
SmartXchange Stakeholder Breakfast Forum 2015
2015-06-04
On the 29 of May 2015, SmartXchange held its annual Stakeholder Breakfast forum at the Durban Country Club. This breakfast forum is held annually for the purpose of presenting the SmartXchange Annual Review to the SmartXchange strategic funders, partners and corporates.

The eThekwini Municipality speaker, Councillor Logie Naidoo graced this event with his presence and presented a keynote message on behalf of the eThekwini Municipality, highlighting that SmartXchange remains a wonderful organization with a rich history and is one of the city's creation that has grabbed the attention of the people around the world. As the SmartXchange strategic partners delivered messages of support, it was pleasing to note the trend where each strategic partner gave commitment to continuously support SmartXchange and SmartXchange - SMME initiatives. These partners include the eThekwini Municipality, the Small Enterprise Development Agency (Seda), Mict Seta, the Technology Innovations Agency (TIA), Accenture and recently, the KZN Film Commission.

Ms Palesa Phili, the Vodacom KZN Executive Head of Enterprise Business, boldly stated that the partnership that exists between Vodacom and SmartXchange will always be a winning partnership as they are committed to the SMME market and are looking to grow a number of SMME's into valuable partners to Vodacom and therefore Vodacom was the proud key sponsor of this year's breakfast.
When the CEO of SmartXchange, Mr Jonathan Naidoo, presented the organizations review for the year 2014 leading to 2015, he passed special thanks to all of the SmartXchange strategic partners that played a role in growing SmartXchange into a great story to tell. He further presented on the SmartXchange replication plan which spoke to Mr Oupa Mopaki's, CEO of Mict Seta, message of support that expressed the need for SmartXchange to be replicated in other regions, so as to continuously achieve the successful and effective utilization of developmental funding. This need was also expressed by Mr Barlow Manilal, CEO of TIA, who urged for SmartXchange to not be confined to one region, but to rather expand its reach using the existing partnerships. He said that TIA continues to enable creative talent by creating a platform where TIA becomes a catalyst to new talent for opportunities for entrepreneurs and SMME's, in order to achieve this, TIA remains committed to SmartXchange.

The highlight of the breakfast was Ms Carol Coetzee's surprise announcement about the recently signed seven million and five hundred thousand rand memorandum of agreement between SmartXchange and the KZN Film Commission. This funding is directed at the establishment and support of SMME's in the media space, to become servicing companies that provide shooting locations, editing studios, equipment hire and much more. Ms Coetzee is convinced that the province could be a leader in this regard if this project is implemented well.

SmartXchange remains humbled by the support provided by the funders, strategic partners, corporates and most importantly the SmartXchange SMME's.

---