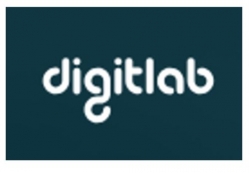 Digitlab - Social Media Masterclass Workshops
Digitlab - Social Media Masterclass Workshops
2018-08-13
Next Workshops
22 & 23 August in DBN
21 & 22 August in JHB
Duration
Two Days
9am â€" 4pm
Locations
Gillitts â€" Durban
Sandton â€" Johannesburg
What you get
Course material, completion certificate, light lunch and a whole new repertoire of insider tips to take your business to the next level!
R 4 500,00 excl. VAT
Where do people go to find information before making a purchase decision? To social platforms, of course!
Our experts will teach you how to make your brand stick in the minds of your consumers by using effective social media practices.
On social channels, the legitimacy of what you say, how you say it and who backs you up is vital. Your content needs to be relevant, engaging and strategic, but most importantly â€" tactful.
One of the major hurdles you will face is online competition so we will teach you how to get your content seen, heard and shared without getting lost in the social clutter. Social media is constantly changing so we will also be sharing tips on how to stay up-to-date by keeping your strategy relevant.
We'll teach you how to harness the power of social platforms to connect with your audience, build brand awareness and build a sales pipeline that will take your brand to new heights!
This workshop is delivered in a intimate, informative and interactive classroom setting, where all your burning questions will be answered by an industry expert.
Click here
for booking information.
---