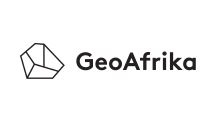 GeoAfrika - Leading The Development Process With A Renewed Identity And Focus
Working in the built environment entails navigating a complex, changing landscape. Whether in large-scale institutional and infrastructural construction or commercial and residential projects, development requires you to tackle a range of environmental, legal, social and physical challenges, all while operating within tight
budgets and time constraints. What is developed today also has a legacy in the world, so considering the lifespan of a building or piece of infrastructure is also key to ensure an investment is maximised, both in terms of social impact and financial return. It is in this context that GeoAfrika has made a name for itself - pioneering resourceful responsible leadership and supporting clients across the entire development cycle.
GeoAfrika was founded in 1998 as an association of leading independent businesses operating in the built
environment. These included MHP Geomatics (focussed on surveying), MHP Geospace (developing digital
Geographical Information Systems solutions), HSG (the group's legal service providers) and Thistledown (a property management company). This network of like-minded companies shared a similar vision for the built environment and allowed each to ensure that they could draw on the skills of a trusted partner as needed. With the landscape around the group changing and the different businesses becoming increasingly closely linked, however, the decision was taken in late 2018 to consolidate under a united brand to better serve the market.
The strategic alignment and rebranding journey was undertaken with ITI, a Durban-based brand development and communication agency. As a result, the four different businesses are now divisions under the overarching GeoAfrika brand, with a consistent brand handwriting and identity. MHP Geomatics is now GeoAfrika Surveys, MHP Geospace is now GeoAfrika Technologies, Thistledown is now GeoAfrika Property Management, and HSG remains an independent legal practice, although with a refreshed identity. The results of the rebranding process were shared for the first time at launch functions held in Durban and Johannesburg in March 2019, and have taken effect throughout the business.
This strategic realignment has given the business as a whole a renewed focus. GeoAfrika is now able to seamlessly offer acquisition of development rights, environmental assessments, surveying in all of its forms, sales administration, development management, conveyancing, bespoke GIS development services and property management, all under one stable. This holistic approach gives the team a big picture approach across the development cycle and means any potential issues can be spotted and addressed upfront, reducing risk, delays and unanticipated spend.
Although the group has a new identity, the same traits that has helped it to succeed are still a key part of the culture - often even more so now that the strategic focus of the business has been clarified. With all this in mind, the divisions are poised to be an even more effective contributor to the development of the built environment, both in South Africa and in markets further afield, all with the aim of leaving a responsible legacy for generations to come.
ENDS
Disseminated by: Terrence Elliott (
terrence.elliott@geoafrika.co.za
) on behalf of GeoAfrika
www.geoafrika.co.za