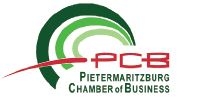 Durban Chamber - The KZN Trade & Digital Literacy Symposium
Durban Chamber - The KZN Trade & Digital Literacy Symposium
2017-03-16
Are Proud to Present: The KZN Trade & Digital Literacy Symposium

Aimed at boosting South African trade in the Indian Ocean Rim Area and enabling delegates to better use technology effectively to grow their businesses. The symposium is aimed at mobilising women, but owners of all businesses who are ready to export are encouraged to attend.

Delegates will:
Better understand the global economy (from a macro-economic and socio-political perspective) and South Africa's place in it.

Increase their understanding of key digital tools and internationalization strategies.

Gain insights into the rapid growth of digital platforms and be informed about key digital marketplace research findings.

Better learn how to market internationally using digital platforms - how to best communicate with potential customers.

Acquire practical tools on how to trade internationally - registration as an exporter, global payments, freight forwarding (risks to mitigate), trade agreements and INCOTERMS.

Become better informed about International Law and Dispute Resolution
Keynote Speakers

Daniel Silke
Daniel Silke hails from Cape town. He holds a Masters degree in South African and International Politics from the University of Cape Town. He is an Independent Political Analyst, Author and Keynote Speaker specializing in South African and International politics. He is a renowned Futurist, lecturing widely on issues surrounding global change, volatility and the future of the world. He is regarded within South Africa as one of that country's leading political commentators.




Ryan Hogarth
Ryan Hogarth, based in Johannesburg, is an author, radio show host, podcaster and avid researcher. He is an engaging presenter, presenting on how to decode the digital age. He explores the seismic shift technology has caused in the last decade, its impact on how we do business, how we interact with colleagues and customers and the evolutionary business models that have emerged. Ryan tells the story of Digital Transformation: what it is, how to get there and how it is affecting your business. He assists businesses to get on the road to Digital Transformation.




Date :
22 March 2017


Venue :

Hall 4, Royal Agricultural Showgrounds


Time :

09h00 -16h00


Cost :

R150 pp

To RSVP contact: Lorna Jones T: 033 345 2747 | E: function@pcb.org.za
---