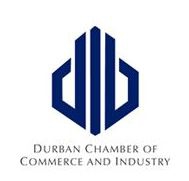 Durban Chamber - Policy and Advocacy 
Durban Chamber - Policy and Advocacy 
2017-01-20
The Durban Chamber has mushroomed, from its small beginnings in 1856 to a substantial association, respected by its sister chambers throughout the country. Currently the oldest metropolitan chamber in Africa, we continue to add value to our chamber members through our robust interactions and partnerships with both the private and public sector. These initiatives are over and above the many great services offered by the chamber and the system of Standing Forums which meets regularly to consider relevant issues within the sectors that the committees represent.

In enabling the vision of the Durban Chamber the Policy and Advocacy Department provides reliable and relevant policy perspective through:
Identifying government policy of relevance to business in Durban

Informing, through research, broader perspectives and approaches on such policy

Liaising with relevant institutional structures to enhance robust collaboration

Amplifying core issues that impact on business with a short, medium and long term perspective

Promoting a proactive appreciation of broad based economic, social and environmental sustainability

Advocating good practice to our members and enabling policy to the city, province and state

Assisting in promoting partnership approaches to complex problematical issues influencing business
The Durban Chamber Standing Forums include:
Area forums: North, Central, South and West

Durban Port Committee

Economic Affairs Forum

Environmental Forum

HR Forum

Infrastructure Forum

Safety and Justice Forum

SMME Forum

Tourism Forum

Trade and Investment Forum

WIB Forum
Ad hoc forums:
Manufacturing forum

NPO forum
For more information about the Durban Chamber Standing Forums, please click here.

For more information regarding Policy and Advocacy initiatives, please contact: Justice Matarutse, Manager Policy and Advocacy, or call 031 335 1000.
For more information on the Durban Chamber services, visit our website
---