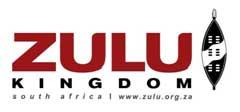 Tourism KwaZulu-Natal (TKZN) has the many and varied jewels of the province sharply in its sights. As the destination marketing organization for the province TKZN is determined to ensure that the Zulu Kingdom maintains its lion share of the domestic market while boosting its international image so as to increase interest in, and visits to, the destination.
Given the value of word-of-mouth destination marketing TKZN has placed a premium on improving visitor experiences in the Zulu Kingdom. Through its Service Excellence Campaign and Awards (pioneered in 2002) that showcases tourism's best practice the organisation aims to encourage other tourism players to improve service delivery.
TKZN subscribes to the view that excellent service, matched by an equally welcoming environment, will motivate happy tourists to recommend the destination to friends, families and colleagues once back home and also results in repeat visits, which is critical in the diversifying of product offerings.
In its striving for excellence TKZN recently became an affiliate member of the
United Nations World Tourism Organization's (UNWTO), a spin-off of winning the Ulysses award for innovation in tourism governance in the field of information and knowledge management. TKZN will participate in the activities of the Destination Council of the UNWTO, which includes its Centre of Destination Management Excellence. Currently this council is setting important new standards that will measure the effectiveness of individual destination management organisations.