{BANNER_STUFF}
KZN Going Green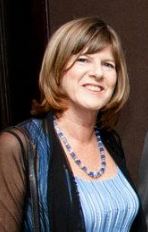 THINKING GREEN
- Gayle McLennan-Smith
KwaZulu-Natal is going green. In line with global impetus it is abundantly clear that awareness of factors such as climate change, environmental degradation, finite energy and water resources as well as food security is necessary. Consequently, the public sector, the private sector, as well as civil society, have many new initiatives underway. These initiatives are evident in innovative recycling, more green spaces, green buildings, renewable energy, sustainable agriculture, as well as in environmental and social programmes.
COP17
South Africa's hosting of the United Nations Framework Convention on Climate Change, known as COP17, in Durban in December 2011 has done much to raise awareness of the importance of going green. In his address at the conference, President Zuma pointed out that Africa had abundant renewable energy sources and that these needed to be harnessed in building an inclusive and sustainable green economy. He said, "The world has gathered in Durban because of the realisation that we have to respond urgently and adequately to climate change."
Flagship Solar Power Plant
This occasion also saw the launch of a flagship solar power plant in Hazelmere, KwaZulu-Natal. Speaking at the launch President Zuma said, "We are happy that the KwaZulu-Natal provincial government has made a strategic decision to begin positioning itself for renewable energy production in South Africa". He added that the solar plant was expected to improve the lives of both the people of Hazelmere and of those from its surroundings areas. The partnership between Soitec and eThekwini Municipality, which resulted in the solar plant, was also designed to include skills development in which the local community will benefit, especially the youth."
Green Economy Research Conference
In this spirit, the provincial Department of Economic Development and Tourism (DEDT) hosted its first Green Economy Research Conference at the Durban ICC in 2012. The aim of which was to promote economic activities that promote sustainability whilst protecting the environment.
Frikkie Brooks, from the KZN Planning Commission, said the province had put plans in place for a growth and development strategy for 2030 that would push to achieve seven goals around a green economy including job creation, environment sustainability, and human and community development. Brooks added that South Africa had the potential to come up with solutions that could also assist other African countries.
Speaker, Catherine Sutherland of the UKZN School of Development studies emphasized that "The costs and risks associated with business-as-usual is becoming too high, and South Africa is following leading global economies in embracing a greener economic paradigm."
Green Initiatives
A number of projects may be identified around the province which clearly indicate that KwaZulu-Natal is undertaking "business-unusual" methods and supporting the call for green initiatives.
KZN Going Green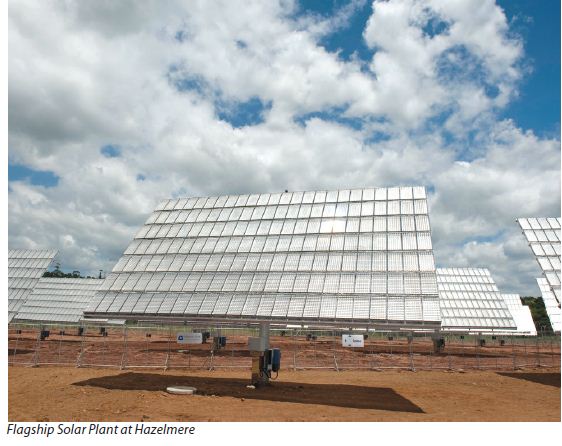 A Green City- Dube TradePort
Over the next decade a "green" city, costing an estimated R5 billion, with hotels, office blocks, upmarket retail and entertainment outlets, restaurants and medical facilities, is being developed by Dube TradePort next to King Shaka International Airport. The Dube TradePort headquarters is the first Green Star-rated building at an airport site in Africa and among the first in the world. The area will have pedestrian-friendly zones, a tree-lined boulevard and dedicated cycle lanes. It will also incorporate multifunctional lawn spaces and a public square. The building will use natural light, with light sensors calculating the amount of light entering the space. Heating, ventilation and cooling (HVAC) systems, which have carbon dioxide sensors to ensure that sufficient air is distributed through the office spaces, will be regulated through temperature sensors to reduce the amount of energy required. Further initiatives include:
• The use of digital documents in operations of the Dube Cargo Terminal
• Photovoltaic solar panels at the AgriZone packhouses to supplement energy requirements
• Rainwater harvesting to supplement the water used for irrigation
• More than 13 000 indigenous plants and trees have been reintroduced over an area of four hectares
• All alien vegetation has been removed.
Environmentally Friendly Construction
The KwaZulu-Natal Department of Public Works is building a green government building in Sisonke District Municipality, which is part of the provincial government's initiative to move towards more environmentally friendly construction. The 7,6 hectare office park will consist of a main office block, a garage section and a maintenance block. The project will be applying for a Green Star rating from the Green Building Council of South Africa and it is expected that at least a five-star rating (out of six) will be achieved. Architect Steve Kinsler's design incorporates green principles in regard to energy, materials (mostly sourced locally), waste and water. "All toilets are flushed by rainwater," says Kinsler. Heating and cooling in the office block is provided by a single continuous water pipe coiled under the floor and made from a composite material with a predicted lifespan of 480 years. The building has a green roof which uses plants to both improve the roofs' performance and enhance visual appeal. Green roof specialist Clive Greenstone believes that the number of different plant species used on this bio-diverse roof is a first in the world. Green roofs are used around the world to reduce temperatures and storm water run-off and may be used to address food security issues through the production of food. Greenstone said, "Green roof habitats can play an important role in providing green 'stepping stones' between fragmented
spaces in urban areas, creating green corridors and encouraging the movement of mobile species such as birds and insects through the urban environment, greatly enhancing urban biodiversity."
As part of eThekwini Municipality's Municipal Climate Protection Programme, a green roof pilot project is also located on one of the buildings in the City Engineer's complex in Durban.
KZN Integrated Greening Programme
The KZN Integrated Greening Programme was launched through a unique partnership with the KZN Provincial Government and the Wildlands Trust. "The programme aims to develop and implement a wide range of community-based greening
activities. These will stimulate local economic development whilst nurturing the establishment of vibrant, self motivated communities that are clean, green and driven by inspired 'green-preneurs'," said Wildlands CEO Dr Andrew Venter.
KZN Going Green
Since the 1st April 2011 this programme has created 352 full-time jobs and 2 189 part-time jobs, across the uMgungundlovu, uMkhanyakude, Sisonke, uThungulu and Zululand District Municipalities and eThekweni Metropolitan Municipality. These jobs represent an amazing 81 671 person days. In the process 467 414 trees have been grown, 277 891trees planted and 519 723 kg's of recycling collected - cleaning and greening our communities.
eThekwini Energy Office
The eThekwini Energy Office is a small unit situated within the Treasury Department. The Energy Office is responsible for conceptualising and initiating projects in the following areas:
• Renewable Energy (generating energy from renewable sources such as the sun)
• Energy Efficiency (helping use less energy)
• Climate Change Mitigation (reducing our greenhouse gasses)
USE-IT is a not-for-profit company established in collaboration with the eThekwini municipality and mandated to investigate, facilitate and implement waste beneficiation projects in partnership with the private sector. Durban's waste stream also had the potential to create more than 10 000 jobs.
Enterprise iLembe
Enterprise iLembe is exploring a number of projects aimed at producing renewable energy using wind and solar power. Practical work has commenced on the establishment of a wind-farm and opportunities are open to Private Public Partnerships around further projects.
Good Environmental Corporate Citizenship
The future of our planet depends on our ability to adapt to changing circumstances and reinvent the way we do business. Many business enterprises in KwaZulu-Natal have heeded that call to sustainability by implementing innovative plans and actions. Some examples include the following, which are just a few of the outstanding companies contributing to our province's future.
Unilever which operates in 180 countries plans to halve its carbon foot print in the next 10 years while doubling its turnover. The company's Indonsa manufacturing plant in Durban is the first green manufacturing plant in South Africa and was built with the three pillars of water neutrality, energy efficiency and zero waste in mind. After an initial injection of water the plant is no longer dependent on the municipality for its water supply. Indonsa recycles 70% of its effluent water and relies on rainwater and condensate for the balance. The company recycles 60 % of its waste and is looking at ways to address the 40 % that goes to landfill sites.
The South African Sugar Association has been liaising with several government departments to contribute to the production of renewable energy by converting sugar bagasse into energy.
PC Training and Business College has launched a R100 million, first-ever learning initiative. Up to 23000 Telefunken Tablet PCs were made available to learners at no cost when they enrolled for 2012. The Tablet PC's creates a 'green' culture that benefits the environment by encouraging learners and educators to move away from paper.
aQuellé's state-of-the-art equipment ensures that the plant operates with efficient machinery, thereby saving electricity and water. aQuellé blows its customized 500ml bottles in-house, eliminating transporting of blown bottles and consequently reducing its carbon footprint. aQuellé supports recycling initiatives as any waste PET in the bottling plant is ground and sent to recyclers for re-use.
Metrofile constantly strives to seek ways in which it can reduce its impact on the environment. Over the last 12 months in KZN alone Metrofile has recycled over 540 tons of paper. According to the Paper Recycling Association of South Africa, this is a saving of 1 620 square metres of landfill space, a saving of 9 180 trees and a reduction of 540 tons of coal-based emissions (CO2).
Corobrik strives for effective use of energy, the wider use of cleaner burning fuels, and incremental reductions to its carbon footprint at time of manufacture and during delivery of its brick products. Quarrying and manufacturing operations are undertaken within the parameters of approved environmental management plans. Such plans provide for the rehabilitation and the reuse of quarries and factory sites as nature reserves around pollution free dams, recreational areas, farm land and/or land for commercial/residential developments. The recycling of brick waste back into the brick making process is also undertaken.
KZN Going Green
With a holistic environmental emphasis that focuses on carbon foot printing and emission prevention, Hulamin contributes to a green economy, as such the Johannesburg Securities Exchange includes the company on the Socially Responsible Investment Index.
Magnet's projects team consists of highly experienced engineers who are identifying energy saving opportunities and offering appropriate solutions. To date this team has saved enough energy to light up more than 14 000 kms of road.
Working together with the eThekwini Municipality and other project partners, Fountain Civil Engineering has been involved in capturing methane rich landfill gas from three landfill sites to provide fuel for the production of 10 MW of electricity.
A number of other greening initiatives are underway in KwaZulu-Natal.
• The Green Building Council's green star rating system
• The Master Builders Association's greening programme
• The Construction Industry Development Board's best practice project assessment scheme
• The KZN Institute of Architecture's greening and sustainability training programme
• The SA Property Owners Association's focus on green buildings
KZN Sustainable Energy Forum
• Chartered Institute of Logistics and Transport encourages its members in the area of green supply chain management
• The Federated Hospitality Association of South Africa encourages the greening of the tourism sector (including the Imvelo Awards
• Sappi, Mondi and NCT have achieved significant progress in sustainable forest management economic opportunities
Across sectors, green procurement and tendering processes provides a considerable growth opportunity for the green economy as does the potential for corporates to invest in green social responsibility projects. A wide range of economic opportunities to grow the green economy in the province have been identified:
• Management of natural resources
• Subsistence fisheries and coastal recreation and leisure
• Organic farming
• Green tourism accreditation
• Wind and biomass energy
• Development of green building materials
• Alternative road materials and fuels
• Foreign investment in greening initiatives in the retail and manufacturing sectors
• Waste management buy back centres, 'Waste for Food', as well as reuse and recycling
Green professional services and related innovative research
KwaZulu-Natal is indeed going green - long may the initiatives continue and the impetus grow. The following quote is very applicable to all KwaZulu-Natal's government, corporate and individual efforts.
Never doubt that a small group of thoughtful, committed citizens can change the world. Indeed, it's the only thing that ever has." - Margaret Mead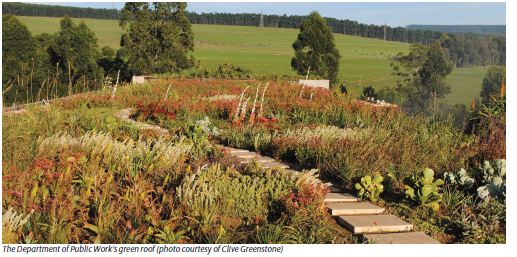 BRANDS OF KWAZULU-NATAL
CREATING A LASTING IMPACT
- Gayle McLennan-Smith

Few people can forget Wimpy's recycling of Johnny Clegg's classic hit, "Impi", to promote its South African national breakfasts. Flighted over the FIFA World Cup 2010, on television and radio, the campaign drew on the South African sense of humour and Wimpy's heritage and tradition in the country's restaurant market. Paul Warner, chief creative officer at Metropolitan Republic said that the Wimpy national campaign was "a fitting tribute to a restaurant that has provided warmth, laughter and good wholesome breakfast to generations of South Africans." As the Wimpy advertisement illustrates, brand names tell stories and are more than a logo or a slogan. Brands are a prominent part of the world in which we live, they incite beliefs, evoke emotions and stimulate behavior. Many brands are so familiar that few would believe the hard work that has gone into building the name. According to Ian Everitt-Penhale (Board member of The Advertising Standards Authority), brands are now true citizens of our society - with all the responsibility and complexity that that implies.

The International Marketing Council of South Africa (IMC) works hard at creating a brand identity for the country. Recently, South Africa was awarded the title of most valuable nation brand on the African continent. According to the IMC, joining the BRIC economic bloc - previously comprising Brazil, Russia, India and China - has come at the right time for the nation, which is bracing itself for further economic growth. KwaZulu-Natal, as part of the country, is set to benefit from this superior status but cities and regions also need to create positive image for themselves. Fortuitously, KwaZulu-Natal's diverse legacies have already shaped its brand identity and allowed the province to make its mark on the global marketplace. That KwaZulu-Natal is also branded as a gateway to Africa and the rest of the world through the location of its two ports at Durban and Richards Bay is of great significance and adds value. In addition, a large number of components, from historic events, natural assets, sporting and cultural events, to the reach of well established companies and their sought-after products, have given rise to the success of the overall KwaZulu-Natal brand. Many brands are icons in their own right locally, nationally and internationally.

Durban has branded itself as "the warmest place to be" a reference not only to its year round sunny weather but to its vibrant culture, people and events, a slogan that is drawing interest from tourists as well as return visits. In a bid to package and brand the appeal of KwaZulu-Natal to tourists - both locally and from overseas - the KwaZulu-Natal Tourism Authority styles the province "The Zulu Kingdom" with an accompanying picture depicting a Zulu warrior holding a shield. According to Stephen Coan (2005) in the article, H. Rider Haggard and the Anglo-Zulu War in Fact and Fiction, "We should not underestimate tthe power these words - or the image - has over the overseas' imagination - and market." Certainly the names Rorkes Drift and Isandlawana the locations of famous Anglo- Zulu-battles conjure many emotive responses. Clearly "The Zulu Kingdom" is more than a logo and a slogan but embraces history, art, culture and locality.

To the tourism's sector advantage, KwaZulu-Natal has many award winning destinations that rouse one to visit the region to relax, be pampered or enjoy some special cuisine which include:
The Oyster Box (Umhlanga Rocks)

Fordoun Hotel and Spa (Nottingham Road)

Karkloof Spa (Karkloof)

Phinda Private Game Reserve (Zululand)

Hartford House (Mooi River)

Elangeni Hotel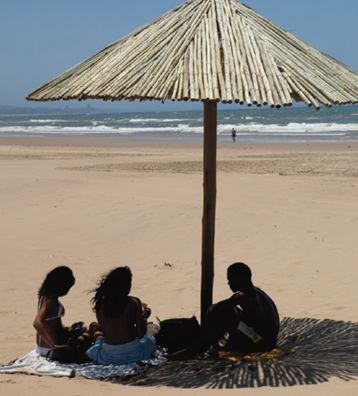 Events are another way to brand a location and Durban is marketing itself as the sport and events capital of KwaZulu-Natal. A well organised sports event has the potential to create a positive image for the region as a tourist destination. It may also make the region more vibrant and instills pride and confidence in the host community. The success of the FIFA World Cup 2010 in KwaZulu-Natal went a long way to improve the region's competitive position both within South Africa and globally. The purpose built Moses Mabhida stadium has become an asset and an iconic landmark on Durban's skyline.

Successful recurring sport events such as the Comrades Marathon, the Dusi Canoe Marathon, the Mr Price Pro surfing event and the Midmar Mile, the world's largest open water swimming event, confirm that sporting events inspire millions of people every year. Pietermaritzburg also hosts the UCI BMX World Championships, an event that in its own right is bringing millions into the regional economy. The Vodacom Durban July does much more than just attracts visitors to KwaZulu-Natal for the weekend. Tourism KZN CEO Ndabo Khoza said, "It brands Durban and the province as a slick, sophisticated and world class destination." The real impact of the event lies with the global reach of the horse racing day which injects R500 million into the regional economy.

The fashion industry also gets a boost as the event provides a platform for established designers and self-proclaimed fashionistas to showcase their styles. KwaZulu-Natal has a number of fashion designers who market their own brands such as Amanda Laird Cherry, Leigh Schubert, Mike Narainsamy, Lindiwe Kuzwayo and Francois Vedemm.

Massive media exposure goes with all these events, and the television broadcasts in particular, actively endorse the region's brand image as a premier tourist destination, triggering secondary activity in the local tourist market. In addition, the sponsors enjoy the substantial media exposure of their brands. As such many local business brands like aQuelle, Spar, Illovo and Mr Price have aligned themselves to sporting events, increasing their brand awareness and image among the general public.

According to Ian Everitt-Penhale, "Today's customers evaluate their preferred brands not just on how well they live up to their promises, but also on the image of the companies that bring the brands to market". As such the power of a company's corporate brand has a direct influence on the value perceptions attached to its "purchase" brands, and to their profitability. One of the foundations of Tongaat Hulett's success remains the powerful Hulett's brand. The brand has been consistently voted by an independent survey as one of the most admired food brands in South Africa (and a leading sugar brand), measured in terms of loyalty and weighted by awareness as well as trust and confidence. The success of The Sharks brand continues to grow as rugby supporters throughout KwaZulu-Natal and indeed the rest of South Africa identify with a brand they are very passionate about. Over the past decade, The Sharks have evolved from a provincial rugby brand to a commercially recognised sporting brand of international acclaim, and sporting aspiration.

The AmaZulu Football Club brand currently has much potential to grow in a similar way.

Many corporate brands have a long history in KwaZulu-Natal and there are toomany outstanding brands who do deliver to mention all of them here. A few examples include:
Adams and Company, which was started in 1865 to serve the stationery, magazine and book needs of the colonial community and is still thriving today

Randles, a brand associated with fine jewellery, since 1867

Elgin Brown and Hamer, the oldest ship repair company in South Africa, having been in existence since 1878.

The name, Acutts, dates back more than 150 years and is synonymous with property and achievement.

Kingsgate Clothing, formed in 1955, over half a century ago, has developed into one of the leading clothing manufacturers in Durban as well as one of the largest privately owned manufacturers in South Africa.
Other more recently established companies have also become great success stories with great brand value. All brands need to be driven in order to part of the competitive market place. We are proud to showcase some of the other well known brands of KwaZulu-Natal through the pages of The KwaZulu-Natal Top Business Portfolio. Today, in a growing and vibrant KwaZulu-Natal, there are real opportunities to join in the legacy of the KwaZulu-Natal brand and make a lasting impact. Become visible, outstanding and different!