{BANNER_STUFF}
KZN: Contributing Significantly To Economic Development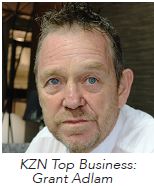 KwaZulu-Natal plays a significant role in South Africa's economy and is the second largest contributor to the country's economy. The province contributes 16% to the national GDP after Gauteng's share of 34%. South Africa's economic outlook, as with other developing economies, is vulnerable to both internal and external risks.
In addition, as world growth is expected to slow down, the South African growth forecast will continue to be constrained. Consequently, real GDP growth in 2019 is estimated to rise to 1.5% and to strengthen moderately to 2.1% in 2021.
Newly elected President Cyril Ramaphosa has pledged to focus the government on reforms to rekindle growth by fixing state owned enterprises and easing policy uncertainty. Several measures to stimulate the economy have been identified by the national government. These include: Infrastructural development through the infrastructure fund; easing of visa regulations to enable business travel and to stimulate the tourism sector; injecting public spending into agriculture; and, re-developing township economies.
These measures are supported by an investment strategy that aims to attract both foreign and domestic private investment.
A Diversified Economy
The diversified nature of the KwaZulu-Natal economy is a key strength and has enabled a resilient response to the economic instability experienced. The lead economic sectors are industrial development and manufacturing, finance, real estate and business services, infrastructure development and construction, transport storage and communications, tourism, mining and beneficiation as well as wholesale and retail trade.
In terms of contribution to GDP, these are:
Manufacturing 22%
Finance, Real Estate and Business Services 20%
Wholesale and Retail Trade, Catering and Accommodation 15%
Transport, Storage and Communications 14%
Agriculture sector 4%
The provincial economy is driven mainly by the eThekwini metro and other district municipalities especially those dominated by urban areas. EThekwini contributes the most, 61%, which is attributable to economic activities such as tourism, harbour ports, and sugar refinery, among others Unemployment remains one of the major constraints to KwaZulu-Natal's socio-economic prospects; contributing to high levels of poverty and inequality and worsening the overall quality of life of the people of the province.
The following discussion provides a broad overview of the provincial economy and includes a few examples of initiatives planned or underway but is by no means exhaustive of all sectors or projects.
Agriculture
At 4%, the agriculture sector has a relatively low direct contribution to the provincial GDP. However, KwaZulu-Natal produces almost 30% of national agricultural output and hence contributes significantly to food security in South Africa. Although the province covers a small portion of South Africa's land area, a significant percentage of the country's small-scale farmers are based here.
The sector is slowly recovering from the severe droughts experienced over the period 2015 through 2016.
The midlands area between Pietermaritzburg and the Drakensberg has a concentration of vegetable, dairy and stock-farms.
The coastal belt yields bananas, mangoes, pineapples and other tropical fruit. The KwaZulu-Natal coastal regions are also fast establishing themselves as the best in the world to grow macadamia trees with much potential for growth in the macadamia nut industry.
Forestry in the areas around Vryheid, Eshowe, Richmond, Harding and Ngome is another major source of income, the largest forest owners being Sappi and Mondi.
The KwaZulu-Natal sugar industry is an important contributor to the economy, which is characterised by high employment and linkages with major suppliers, support industries and customers. Tongaat Hulett and Illovo Sugar South Africa are the major sugar producers. The agricultural sector is a catalyst in creating downstream business and employment opportunities within several manufacturing sectors such as food, beverages and wood and paper industries that are very important for the provincial economy through employment and export activities.
Inputs into the agricultural production chain that contribute to economic growth, include the local procurement of capital equipment, consumables and services required by the sector.
Agriculture also offers potential for renewable energy projects, notably those that use biomass (sugar and forestry industries).
Mining and Beneficiation
The mining sector is a small economic sector, which contributes less than 2% to KwaZulu-Natal's GDP and employs approximately 4000 direct employees, rising to more than 15000 indirectly. The industry is concentrated around the mining of coal, titanium dioxide, zircon, aggregate and other minerals in lesser quantities.
Richards Bay Minerals (RBM) and Tronox are key companies in this sector. RNB is currently expanding its sand mining operations to Zulti South and expected to extend the life of the mine to 2037.
The South African government is playing a vital role in encouraging the growth of entrepreneurs by offering incentives to large mining companies using services and products of smaller companies at the upstream stages of the value chain.
The increased beneficiation of minerals especially in aluminium, coal, iron and steel, phosphates and mineral sands is being promoted.
Transport, Storage and Communication
Transport continues to be a catalyst of economic growth in the country in general as well as in KwaZulu-Natal.
To meet the growing demands of a global world, flagship projects in the province include the Dube TradePort, which has been constructed north of the city. Dube TradePort takes advantage of its prime location as the only facility in Africa combining an international airport, dedicated cargo terminal, warehousing, offices, retail, and agriculture hub. Together with the fastgrowing King Shaka International Airport, intermodal road, rail and sea infrastructure is seamlessly integrated. These are critical enablers for business efficiency and effectiveness.
Special Economic Zones (SEZ) are one of the Government's strategic instruments implemented to drive an inclusive economic growth, deepen industrialisation and industrial rebalancing. The SEZ designation of the Dube TradePort and the Richards Bay Industrial Development Zone (RBIDZ) demonstrates an effort by the government to enhance the competitiveness of the manufacturing sector and encourage the beneficiation of available resources in the country, by offering a range of benefits for enterprises located within the designated zone.
A few examples of enterprises operating in the SEZ are Eureka Capital, who are building an office and innovation centre in Dube City and in Dube TradeZone; Samsung Electronics SA, who have set up a monitor and television manufacturing facility; Amsted Reelin, who are refurbishing train bearings; Yangtze Optics Africa, a fibre optic cable and accessory manufacturer; and the South African brand Retractaline, who manufacture laundry products and accessories.
Dube TradePort's second-phase expansion which is expected to generate R18bn within the Special Economic Zone over the next five years has the following as its targeted sectors:
Medical and pharmaceutical production and distribution;
Electronics manufacturing and assembly;
Aerospace and aviation-linked manufacturing and related services;
Agriculture and agro-processing; Clothing and textiles; and
Automotive manufacturing and assembly
Richards Bay Industrial Development Zone (RBIDZ) provides the province with an ideal platform to maximise opportunities related to the ocean economy, manufacturing, beneficiation, as well as new and innovative oil and gas energy options.
Currently an integrated rapid public transport system is under construction in the Durban and Pinetown areas. The project involves road and rail to provide for better public transport. The goal of GO!Durban is to have a positive effect on the economic structure of Durban in order to improve tourism, provide additional job opportunities and maintain sustainable development.
Keystone Park is a 152 hectare logistics, warehousing and light industrial precinct on the N3, at the Hammarsdale Interchange. Park provides easy access to the main Durban, Pietermaritzburg and Johannesburg transport routes and is only a few kilometres away from the proposed "intermodal" (inland container terminal) in Cato Ridge South.
Blue Economy
Africa's busiest and largest ports, Durban and Richards Bay handle 78% of South Africa's cargo tonnage, so KwaZulu-Natal as a province is very reliant economically on the maritime sector.

The Blue economy is underpinned by Operation Phakisa Oceans Economy, which aims to unlock the economic potential of South Africa's ocean economy and fast track the achievement of the National Development Plan 2030 goals. The KwaZulu-Natal Provincial Integrated Maritime Strategy goal is to direct the province with respect to the priorities to broaden the developmental scope of the ocean economy.

The boat building and repair industry presents opportunities for economic growth and job creation, given its labour intensity, strong linkages to industries such as steel manufacturing, as well as enhances skills development.

The Port of Richards Bay has been identified through Operation Phakisa as being strategically positioned to undertake ship/rig repairs given its proximity to oil and gas finds in Africa.

Durban boasts the largest and busiest ship repair facility on the South African coast and one of the most efficient in the southern hemisphere. Operation Phakisa has resulted in high quality maintenance and repairs to the ship repair facilities at the Port of Durban, with millions of rands having been invested in these facilities.

Over the past few years, Southern African Shipyards has built eight new harbour tugs for Transnet National Ports Authority (TNPA), which have been distributed among South African ports as needed. The contract created approximately 200 additional jobs and more than 60 apprentice artisans in training as well as three marine engineers. The company has recently been commissioned to build a R700 million 143-metre-long barge for the private company, DNG Energy, which was at the forefront of the Liquefied Natural Gas revolution. This mega project is expected to operate in Southern African waters transporting energy to South African and Southern African Development Community customers.

The construction of the new R200 million Durban Cruise Terminal will set Durban and KwaZulu-Natal to maximise South Africa's share from the growing global cruise tourism industry. The new terminal will be a world class state of the art building accommodating cruise vessels.

Manufacturing
After Gauteng, KwaZulu-Natal's diversified manufacturing sector is the second largest in the country with almost 30% of South Africa's manufactured exports produced in the province.

Industrial development is the anchor of the KwaZulu-Natal economy and its growth is fundamental to the creation of employment opportunities that will contribute to inclusive economic growth in the province.

The top five manufacturing industries in the province, in terms of employment, are clothing, textiles and footwear; food and beverages; basic iron, steel and metal products; chemicals and plastic; and paper and publishing.

Major players in the KwaZulu-Natal manufacturing sector include: Unilever, Engen, Sapref, Mondi, Sappi, Aspen Pharmacare, Corobrik, Constantia Afripack and Hulamin to name a few.

The Durban South Basin is a key manufacturing and industrial zone of the city, contributing a major part of Durban's Gross Domestic Product and providing 10% of the country's manufacturing jobs.

KwaZulu-Natal is a significant producer of vehicles and components (e.g. Toyota, Volvo, Desmond Equipment, MAN, Bell).

The KwaZulu-Natal provincial government is to support the automotive sector by establishing an automotive supplier park in Durban. The development is designed to build about 200 mini factories, encompassing a variety of options from smaller light industrial units, to large warehouse unit, commercial offices and transport and logistics facilities.

The park will primarily serve the Toyota car manufacturing plant in Prospecton, being a centralised hub for original equipment manufacturers (OEM) supplying Toyota with products that make some of their vehicles.

Paper and forest products group Sappi is considering a further expansion of its giant Saiccor dissolving wood pulp mill in KwaZulu-Natal, having only recently made the decision to invest R7.7 billion to expand output at the mill by 110 000 tonnes per year. This project is scheduled for completion by mid-2020 and, at peak, some 5 800 people will be employed in construction activities. The expansion will also result in a 9% rise in permanent jobs at the mill, which currently employs some 1 300 people.

Further new investments in the province within the next five years include Toyota (R40 billion), Sumitomo Rubber (R1 billion), and Mondi (R8 billion). These investments in upgrading manufacturing plants are expected to enhance existing production capabilities.

Infrastructure, Development and Construction
Development succeeds where there is good infrastructure. The KwaZulu-Natal government recently announced that it will spend more than R13 billion on infrastructure projects to stimulate growth and create jobs. In addition, several catalytic construction projects are underway in the province, many because of significant partnerships between the private and public sectors. These partnerships have resulted in local and international property developers investing billions of rand in new mixed-use developments across KwaZulu-Natal.
Cornubia is a multi-billion rand, mixed-use development being constructed in partnership between eThekwini Municipality and Tongaat Hulett Developments. The strategically located development in the northern corridor of Durban, approximately 17 km from the CBD and 7 km south of King Shaka International Airport along the N2 highway.
Many elements of Cornubia have been completed and, as projected, have had a positive impact on the local community, particularly for the beneficiaries of the eThekwini Municipality's residential component. The new Cornubia Bridge that crosses over the N2 to uMhlanga was recently opened. The goal of the R280 million flyover bridge was not only to move traffic but to facilitate the creation of inclusive, compact urban precincts, linking people to opportunities and accelerating development potential.
The bridge provides access into Cornubia with direct access from the N2, alternative access into uMhlanga Ridge, as well as is a key component of eThekwini's GO!Durban Integrated Rapid Public Transport Network (IRPTN) network.
The Mount Edgecombe interchange - which was funded by SANRAL, eThekwini Municipality and the KZN Department of Transport - has already impacted positively on business confidence in the area.
The catalysis of King Shaka International Airport on the KwaZulu-Natal north coast has been immense and the economic hubs surrounding the airport, namely Durban Harbour and Richards Bay Harbour, make this space one of South Africa's primary growth corridors UMhlanga now comprises premium-grade corporate offices, high-end retail and luxury residential facilities as well as range of new hotels - some still under construction.
Ballito is becoming a commercial hub. The new Ballito Junction shopping centre attracted 12 million visitors in its first year of operation, collectively spending almost R2 billion.
Current developments, which are showcasing property investment opportunities, include: Izinga, Zimbali Lakes Resort, Simbithi Eco Estate, Sheffield Manor, Manor Estates and Shortens Country Estate.
The Zululami Luxury Coastal Estate within Sheffield Beach is a R76 billion masterplan that will be located between Zimbali Lakes Resort and the developing Blythedale node.
Blythdale Coastal Estate situated in KwaDukuza Municipality is a property and hotel development project. This is a private sector investment, with the rand value approximating R15 billion.
A R10 billion development called Seaton will be one of the components of the north coast plan. This development borders Zululami and covers 411-hectares. Features of this development include an equine district, a lifestyle village, college node as well as a retirement village.
Sibaya Coastal Precinct consists of around 1 000 hectares of coastal landscape between the Ohlanga and uMdloti estuaries. The existing Sibaya Casino and Entertainment World sits centrally within the site and the development will encompass seven different nodes planned around it. On completion, Sibaya Coastal Precinct will have approximately 12 000 residential dwellings across freestanding homes, apartments, penthouses and retirement units. This precinct will include offices, shops, restaurants, educational institutions, and recreational facilities.
On the KwaZulu-Natal south coast, Finningley Eco Estate in Umdoni Municipality will transform 3 000 hectares of agricultural land for the development of a resort, school, research facilities, racetrack, airport, residential estate, and agricultural and industrial development.
Part of the Tongaat Hulett portfolio, construction on Ntshongweni, a new town west of Durban, has been given approval. The project will be about 30km out from Durban, and 60 km from King Shaka International Airport.
Tourism
The province is one of the country's prime tourist destinations for both domestic and international tourists. The contribution of tourism to the provincial GDP grew from R9bn in 2014 to more than R10 billion in 2018.
Owing to its strategic location along the east coast, the province has a competitive advantage in so far as tourism is concerned. KwaZulu-Natal's tourism assets include great accommodation facilities, excellent beaches, two World Heritage sites, the iSimangaliso Wetland Park and the uKhahlamba Drakensberg Mountains Park, private and public game reserves where one can "spot" the "Big Five", the battlefields, numerous golf courses as well as cultural and heritage sites.
The excellent climate allows many sport and leisure opportunities and a range of business opportunities has grown to meet the demand of these markets. In line with the above, the province hosts several international events that bring people from around the world. These events include the Dusi Canoe Race, the Comrades Marathon and the Midmar Mile and the Vodacom Durban July horse racing extravaganza. Durban's central beachfront upgrade has transformed Durban's renowned beachfront into a feature of which the city can be justly proud. The promenade (which is currently being extended) provides kilometres of uninterrupted sea views, restaurants and other amenities to the benefit of all. The Moses Mabhida Stadium is undeniably an iconic landmark on Durban's skyline.
Durban's showcase International Convention Centre (Durban ICC) is one of eThekwini's most successful economic catalysts. The ICC, Arena and adjacent Durban Exhibition Centre form the Inkosi Albert Luthuli International Convention Complex, which is the core of the region's burgeoning business tourism industry.
International tourism arrivals have been given a major boost due to efforts to expand direct air access into Durban's King Shaka International Airport. In 2010 Emirates Airlines and Air Mauritius were the only international operators out of KSIA. Since then, this has grown to include Turkish Airlines, Qatar Airways, Proflight Zambia, SA Express, SA Airlink and Air Namibia.
The British Airway direct flight from London to Durban was launched in October 2018. After only two months of operation, arrivals at KSIA grew by 42%. The UK remains one of KwaZulu-Natal's tourism source markets, with 7,6% of international tourists being from the UK and 24% from the whole of Europe.
Some of the major infrastructure investments in respect of tourism promotion include:
Durban Waterfront Project - eThekwini (R35 billion). A mix of residential units, business outlets and restaurants, 5 to 6 star hotels, A and B-grade office blocks, and a beachfront promenade with public amenities
Durban Eye/Wheel - eThekwini (R375): A "giant observation Ferris Wheel" that will offer a 360 degree panoramic view of Durban and its coastline. It will consist of 27 fully enclosed airconditioned cabins, which will hold 16 passengers each.
Tinley Manor Resort, Tinley Manor (R1, to R1,5 billion): Four to five-star beach resort development, with 450 rooms
Mkhuze Airport City Development based in uMkhanyakude District Municipality. This project is valued at an estimated R2.8 billion and is aimed at creating both an airport and developing a precinct around the airport that will provide aviation services in order to make the project both profitable and sustainable.
The uMkhanyakude region is home to numerous game reserves, including the luxurious White Elephant tented camp. The construction of an airport will allow for easy access for tourists.
Nonoti Beach Resort â€" Stanger/KwaDukusa (R350m) Development of a 250-room beach resort, wholly owned by the 200 households of the Nonoti community
Sovereign Sands Beach Resort â€" North Coast (R218m): A beach resort with a 220-room hotel
Tertiary Sector
The tertiary sector namely retail trade; transport/logistics; finance/business services and community/social services sectors accounts for close to 70% of the provincial GDP.
KwaZulu-Natal offers a range of shopping experiences from mega-malls such as Gateway in Umhlanga to rural micro markets. The ongoing construction of new shopping malls and the expansion of existing ones across the province, gives evidence to the fact that the retail trade is booming. These include:
Mall of The West, which will open in the first phase of the Ntshongweni Urban Development.
Midway Crossing Shopping Centre located between Lindelani Township and Newlands West.
Business process outsourcing (BPO) is a major market sector in the region. The province is home to more than 60 BPO centres and accounts for almost 50% of South Africa's financial services call centres. KwaZulu-Natal boasts a strong finance, real estate and business services sector which is growing fast.
Many domestic and foreign institutions already provide a full range of services from commercial and retail, to merchant banking, mortgage lending and insurance, as well as investments.
South Africa is moving towards becoming a knowledge-based economy, with a greater focus on technology, e-commerce and financial and other services in the digital space.
KwaZulu-Natal has been ramping up its capabilities in the technology and innovation sphere with the development of Techno Hubs, a project which the provincial government, led by the KwaZulu-Natal Treasury, adopted as part of its Provincial Growth Development Plan.
The Techno Hubs are in strategic locations across the province - in the Richards Bay Industrial Development Zone (RBIDZ), Port Shepstone (Ray Nkonyeni Municipality), Newcastle (Newcastle Municipality) and Pietermaritzburg (Msunduzi Municipality).
Informal economy
South Africa's informal business sector serves a burgeoning consumer market worth more than R100 billion in the country's rural areas, townships and cities, presenting opportunities for corporates and traditional small businesses.
Durban is credited as being the first city in South Africa to develop a policy for street traders. eThekwini currently has more than 197 000 people employed in the informal sector with each person supporting another three people on average.
The Future
KwaZulu-Natal is currently aspiring to be South Africa's biggest economic contributor. Currently massive opportunities exist across the value chain of the economy to contribute significantly to economic development. However, opportunities for the youth and people from previously disadvantaged communities to participate in the economy need to be created in order to develop a sustainable and inclusive economy and society.
KZN Overview- Grant Adlam

KZN - Business -Better than Before 2015 - Grant Adlam
2015-12-19
KwaZulu-Natal (KZN) has historically been a key component of the South African economy. One of nine South African provinces, the province is a prosperous and vibrant region having an advantageou... continue reading ›

KwaZulu-Natal is on the Move - Grant Adlam
2014-08-01
KwaZulu-Natal is on the Move Grant Adlam KwaZulu-Natal, along with the rest of South Africa is on the move. In 2014 the country proudly celebrates twenty years of true democracy.... continue reading ›

KZN has a Plan - Grant Adlam
2013-08-01
KwaZulu-Natal offers both the investor and the entrepreneur the ideal environment in which to do business. In addition to the inestimable quality of life, the Province is increasingly becoming a power... continue reading ›
Archived
Most Popular

KZN Overview -A New Initiative 2008 - Grant Adlam
2008-07-25
A New Initiative-Grant Adlam The Concise Oxford Dictionary defines the word'initiativeas both the ability to initiate or begin something as well as a... continue reading ›

kzn: The Evolution of KwaZulu-Natal - 2009 -Grant Adlam
2009-07-23
In 2009 the world celebrates the 200th birth anniversary of Charles Darwin and the 150th anniversary year of his seminal book, The Origin of Species. Evolution is one of the most signif... continue reading ›

THE ECONOMIC OVERVIEW OF KWAZULU-NATAL 2011 - Grant Adlam
2011-06-25
KwaZulu-Natal Overview: Grant Adlam A Vibrant and Growing Economy KwaZulu-Natal, one of nine provinces, has historically been a key component of the South African economy... continue reading ›
---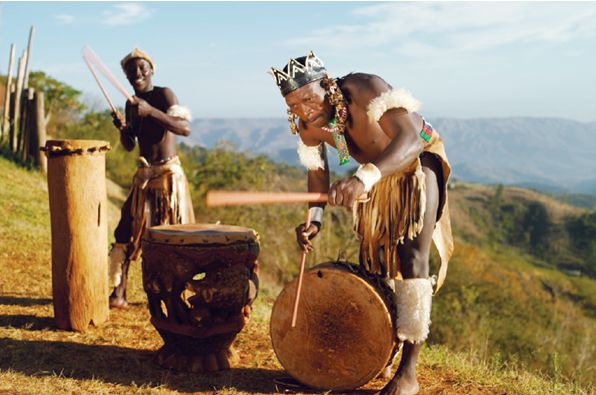 Tourism KwaZulu-Natal (TKZN)