KwaZulu-Natal Infrastructure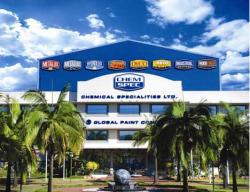 KwaZulu-Natal
has a well-developed infrastructure of roads, railways and telecommunications, plentiful semi-skilled labour, a sophisticated commercial and financial business structure, complemented by a full spectrum of professional services, good access to overseas markets, quality housing, and excellent medical, social and cultural facilities. Modern industrial parks are found throughout the Province and standard factory buildings are available, while custom-built factories can be constructed according to specification.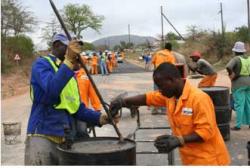 Many studies confirm that infrastructure development is the foundation for economic growth and poverty reduction in developing countries. As KZN is en route to greater socio- economic growth, there are many unfulfilled needs in the provision of services and infrastructure. The long-term success and participation in the global market by the Province of KwaZulu-Natal will be in its ability to maintain good governance, to continue to provide services and improve its transport and logistics infrastructure.

Accelerated and Shared Growth Initiative for SA (Asgi-SA)
Much of the development in infrastructure and services is guided by the Accelerated and Shared Growth Initiative for South Africa (Asgi-SA). Asgi -SA aims to guide and improve on the country's remarkable economic recovery over the past few years. Its primary aim is to halve unemployment and poverty by 2014.

Key areas of government expenditure, incorporating all spheres are: provincial and local roads, bulk water infrastructure and water supply networks, energy distribution, housing, schools and clinics, business centres, sports facilities, and multi-purpose government service centres, including police stations, judicial courts and correctional facilities.

In addition to the general infrastructure programmes, provinces were asked to propose special projects that would have a major impact on accelerating and sharing growth.
South African Expanded Public Works Programme (EPWP)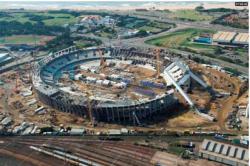 The initaitive is aimed at accelerating infrastructure investment in the underdeveloped urban and rural areas of the country to improve service delivery, which includes the provision of roads and rail. The focus of the EPWP is a large-scale programme that uses labour-intensive methods to upgrade rural and municipal roads, municipal pipelines, storm-water drains and paving, as well as fencing of roads, community water supply and sanitation, maintenance of government buildings, housing, schools and clinics, rail and port infrastructure, electrification infrastructure, and so on.

The KwaZulu-Natal Zibambele programme was recently recognised as the best practice model for EPWP at an award ceremony hosted by the Minister of Public Works in December 2006. Zibambele maintains the Province's rural road network while providing poor rural households with a regular income.
Provincial Growth Fund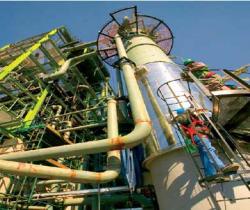 A current intervention to enhance development and growth in the Province is the Provincial Growth Fund.
Among its strategic objectives are to:
Target productive infrastructure to crowd-in private sector investment into KZN
Enhance the existing comparative advantages of the Province by focusing on:
Tourism-based development projects

Provision of bulk water supply

Transportation and logistics for well defined economic and industrial zones

Sector specific infrastructure projects.
The provincial government is committing ZAR1,5 bn to the Growth Fund over next three years which will leveraged with private sector funding.
Transport and Logistics Infrastructure
KwaZulu-Natal offers an established and advanced transport infrastructure and modes of transport to move people, goods and services between the main centres of the Province, the country and globally. Categories of transport include rail, road, maritime, pipeline and air.
Public company Transnet (a parastatal) is South Africa's main transport operator and is the main holding company for South African National Ports Authority (NPA), South African Ports Operations, Transnet Rail Engineering, Transnet Pipelines, and Transnet Freight Rail.
Transnet accounts for nearly 30% of goods transported by volume, with the balance (70%) transported by private sector enterprises.
The liquid fuels network traverses the provinces of KwaZulu-Natal, Free State, Gauteng, North West and Mpumalanga. The intake stations in Durban are the crude refineries at Coalbrook (Natref) others are the Sasol 2 and Sasol 3 synfuel plants at Secunda. The network includes a tank farm, at Tarlton, with a capacity of 30 million litres which is used mainly for storage and the distribution of liquid fuels into Botswana so as to efficiently and competitively continue to meet the demands of domestic and international customers, transport and logistics are being upgraded.
Dube TradePort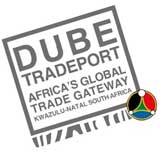 A flagship growth project is the King Shaka International Airport, which is to be situated about 30 km north of Durban's city centre. The 3700-metre-long runway will cater for the new generation large aircraft (the A380 Airbus) effectively re-opening Durban to international carriers and will be able to cater for 7,5 million passengers per annum.
The Dube TradePort will incorporate an industrial development zone, perishables facility, inter-modal freight transfer facility and other commercial and retail opportunities as well as a cyber zone. The platform will be linked with the seaports of Durban and Richards Bay. The new approach provides a cost-effective solution to create a vast logistics platform, offering a significant means to enhance international competitiveness and job creation.
Associated projects include the development of a new dedicated freight corridor along the busy trade corridor between the industrial heartland of Gauteng and the Port of Durban. The Government also intends a future new freight route between Polokwane and the Port of Richards Bay. Durban Port with Richards Bay currently handle almost 75% of the country's total imports and exports. Much of this is transported along the Durban - Gauteng or Richards Bay - Mpumalanga corridors.
Harrismith near the Free State / KwaZulu-Natal border is to be the site of a trade hub aimed at improving freight links between the Port of Durban and the rest of KwaZulu- Natal and both Gauteng and the Free State.
Durban Port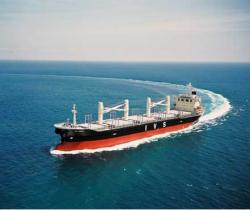 Durban
Port
is the largest on the Southern African Coast, and is a full service general cargo port. The
port
of
Durban
handles the greatest volume of sea-going traffic of any port in southern
Africa
.
Durban
is
South Africa
's premier container facility, as well as the busiest, deepwater bulk and breakbulk port, with the largest capability for handling containerised sea traffic. The port is modern and well equipped, offering a wide range of goods and passenger handling facilities. These are backed up by a versatile grouping of specialised and general warehouse and materials handling organisations and road, rail, air and pipeline transport systems.
Durban Port offers the following facilities:
Port Operational Facilities, Container terminal, Break-bulk cargo facilities, Bulk handling facilities, Bulk liquid storage, Dedicated refined-sugar terminal, Motor vehicle terminal, Dry-dock and ship repair facilities, Vessel re-victualling, Passenger vessel terminal, and Yacht basin.Transhipment-warehousing and bond-warehousing are also available.
The Port has undegone a R1.34 billion investment programme aimed at upgrading existing facilities, increasing capacity and accommodating the latest mega-container vessels with more projects in the pipeline.
Richards Bay Port

Richards Bay is South Africa's main bulk cargo port. Richards Bay Port consists of a Dry Bulk Terminal, a Multi Purpose Terminal and the privately operated Coal Terminal. Other private operators within the port include several wood chip export terminals and a bulk liquid terminal. Cruise ships make use of either the small craft berth or one of the normal cargo handling berths depending on the size of the ship. There is a modern marina at the small craft basin. Water sports and recreational facilities are available in the harbour at reserved places.

For full details of SAPO port facilities and terminals consult the SA Port Operations website at http://www.saponet.co.za .


Roads
KwaZulu-Natal has two national double carriageway highways running through the Province. These are the N2, which runs along the coast from South to North, and the N3, which runs from Durban westwards and is the main road link to Johannesburg and Gauteng and other inland areas. The City of Durban has a well-developed freeway system, which links into the national highways. The Western Freeway, which serves as a gateway for all traffic entering the city from the north via the N2 and the south via the N3, is currently undergoing a R110-million upgrade ahead of 2010 - and an 'intelligent transport system' that will re-direct motorists, through the use of electronic sign boards, during peak times or in case of an accident is currently being completed.

Fully recognising the economic importance of a good road structure, the KwaZulu-Natal Department Transport has instituted an ongoing, long-term programme to continually upgrade the Province's road network. Major infrastructure projects being undertaken include:
The African Renaissance Road Upgrading Programme (ARRUP), which includes the upgrading of eight major rural road transport corridors

The construction of P700 (Ulundi to Hluhluwe/ Mfolozi Game Reserve) construction of P577 (

Duffs Road

to kwaDabeka)

The rehabilitation/upgrading as well as upgrades of roads in uMzimkhulu.

Sani

Pass

The roads to support the Dube TradePort.
Football World Cup 2010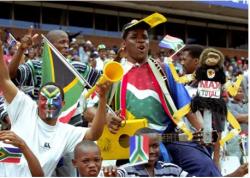 Significant amounts of the infrastructure budget will be spent on the construction of stadiums and roads to prepare South Africa for the Football World Cup 2010.

Durban is to be a host city and apart from the building of a world-class international multi-purpose stadium, a number of infrastructure related projects have been identified.
http://www.sa2010.gov.za/
Public Transport
The
Durban
People Mover
The People Mover, which became operational in July 2007, is a new mode of public transport in Durban. The new buses covers two routes within the city, linking the beachfront to the CBD as far as Victoria Street Market.

The fleet of ten buses are monitored by CCTV cameras, have electronic ramps for disabled access, on-board audio-visual material, air-conditioning, operate from 06:30-23:00, arrive every fifteen minutes and have easily identifiable bus stops staffed by wardens for passengers' safety.
http://www.durbanpeoplemover.co.za/
Long Distance Buses
All major city-to-city coach services offer daily scheduled services.
Taxis
Minibus taxis are South Africa's cheapest, fastest and most popular form of public transport but are not for the faint-hearted. Currently the South African government is implementing a ZAR 7.7 billion Taxi Recapitalisation Programme to rid the country's roads of unsafe minibus taxis and introduce new and reliable vehicles.
Most major cities in KwaZulu-Natal have metered taxi services. They are significantly more expensive than other means of public transport, but are fast, safe and convenient. Metered taxis are not allowed to travel between cities.
Car Hire
Major national and international car hire companies have offices both in major city centres and at the larger airports. Vehicles are available in different sizes and classes, and all have accident and theft insurance.
Many of the car hire companies are prepared to deliver or fetch vehicles from even distant hotels or lodges on behalf of customers.
http://www.sa-venues.com/travel/kzn_carhire.htm
Freight Transport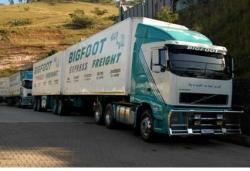 There are many substantial, well-managed private road transport companies handling all types of freight. The major international shipping companies, as well as several local shipping companies are all represented, with facilities in both Durban and Richards Bay. There are also warehousing, clearing and forwarding operators to suit all needs.
Air
Durban International Airport links to all major South African cities, as well as a selection of international destinations, catering for both passenger and airfreight needs. The national carrier, South African Airways, and a number of other commercial airlines serve KwaZulu-Natal's smaller cities and larger game reserves, allowing visitors to charter flights. Major towns with good airport facilities are Pietermaritzburg, Richards Bay and Ulundi. Many other towns have airfields for light aircraft.
http://www.airports.co.za/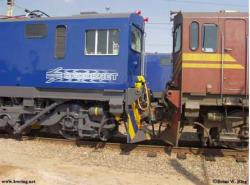 Rail
Spoornet and the SA Rail Commuter Corporation (SARCC) control South Africa's rail network. Spoornet provides goods, container services as well as long distance passenger services. Metrorail, a division of Transnet Ltd, is responsible for operating the metropolitan commuter system. Metrorail is contracted to provide this service to the SARCC, which owns the rolling stock and most of the infrastructure.

The Department of Transport has embarked on a comprehensive recapitalisation programme to improve rail safety and revive rail transport as a viable public-transport alternative.

Over the past few years, government has contributed some R884 million to the remodelling and refurbishment of rail commuter stations. The private sector provided investment of about R1,6 billion in more than 120 projects on land and properties adjacent to and surrounding rail commuter stations. The Durban - Gauteng corridor is to have a new high speed rail link to assist with improving rail transports competitiveness with road transport.
Soon commuters on Durban's trains will have new coaches with comfortable seating and improved safety, upgraded stations en route, including a new station in the King's Park precinct. Secure park and ride facilities at key places on the line are also planned.
The newly launched Shosholoza Meyl will provide an affordable inter-city passenger service between major destinations in South Africa.
www.transnet.net
Service Provision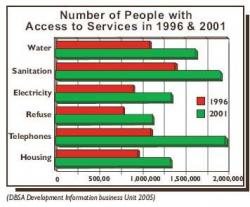 While increases in the level of services provided for electricity and water was shown to have increased in the 2001 census; there is still room for improvement in KwaZulu-Natal. The percentage of households with access to water was lower than the national average in 2001. Access to refuse removal has shown the least improvement. Access to sanitation was shown to be higher than the average rate of other provinces in South Africa.
Electricity
KwaZulu-Natal receives its electricity supply via the national supply grid from Eskom. The municipalities concerned mostly carries out local reticulation in the cities.
Despite recent price increases the cost of electricity in South Africa is still one of the lowest in the world.In South Africa's regulated market electricity prices are set by the National Energy Regulator of SA (Nersa).
The percentage of household that use electricity for lighting purposes is 62, 1%. The remainder, particularly in deep rural areas still relies on candles (34, 3%) or gas, paraffin, solar or other (3, 5%) for lighting purposes.
Renewable Energy
Although the use of firewood and crop residues is extensive in specific rural areas, other more modern forms of renewable energy form a very small part of the energy sector. Technologies in wind generation are new and there is also limited solar energy production in the form of solar water heaters. Other renewable sources include bagasse and municipal waste or biogas, but their use is limited and still on a small- scale basis. The cost efficiency of electricity produced by renewable technologies in relation to the low price of coal-generated electricity presents a challenge for the growth of this sub-sector.
Installation
Electrical cabling units, switches and transformers must comply with South African standards. The capacity, availability, and cost at each site option should be clarified with the premises owner or relevant reticulating authority.
Gas
Natural gas is produced in Pande and Temane in Mozambique and methane rich gas at Secunda. A 1 500km pipeline network in South Africa delivers more than 43 million gigajoules (GJ) of pipeline gas a year to over 500 customers in three major commercial sectors. These are the Greater Pretoria region of Gauteng, the Middleburg- Witbank region of Mpumalanga and the greater Durban- Pietermartizburg- Richards Bay region of KwaZulu-Natal.
Recent and current expansion, most notably the Durban South Project, will provide enhanced access to the economic heartland of KwaZulu-Natal with 1.1 million GJ of methane-rich gas, sold five years ahead of schedule.
http://www.transnet.net/PipeLines.aspx
Waste Disposal
All municipalities have properly organised waste removal and disposal systems in operation. Waste recycling is being encouraged and community and business support for recycling is increasing steadily. The private sector is also involved in waste removal management, and in many cases acts as contractors to local authorities.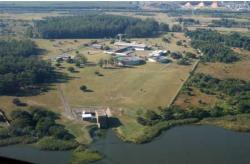 Water
The Province is relatively water rich compared with the rest of the country. KwaZulu- Natal has good rainfall in most parts of the Province. Many of the major rivers have their source in the Drakensberg Mountains. The urban areas are therefore well serviced with high quality water. South Africa is one of the few countries in the world where the Municipal tap water is perfectly safe to drink. Check if the tap water is suitable to drink at the more remote areas.
Potable water is not recycled, although supply of recycled water can be negotiated for specific industrial applications in the Durban area. Water supply for urban use is sourced from a network of storage dams strategically located around the Province. The provincial water utility is Umgeni Water. South Africa subscribes to world-class environmental management protocols and local authorities enforce these.
www.umgeni.co.za
Pollution
Pollution controls are of a first world standard in South Africa and are normally enforced by the local authority.
Telecommunications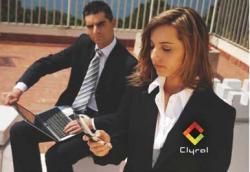 Fixed Line
The national government organisation, Telkom, is a supplier of landline telephone and facsimile services. Digital microwave and optical fibre serve as the main transmission media for the inter-primary network, interconnecting all major centres. Telkom offers a range of services and products. Standards are world class and new business or domestic telephones can be promptly installed. A direct dialling service connects all local centres except the more remote districts. Most hotels and businesses offer fax services and/or e-mail facilities. Telecommunication equipment is available both from Telkom and private sector suppliers. Card-and coin-operated public telephones are readily accessible throughout the country. Phone cards to the value of R10, R20, R50, and R200, can be purchased at airports, some shops and at post offices. International dialling and national area codes can be found in all local telephone directories.

http://www.telkom.co.za/

Neotel
Neotel is the first national infrastructure-based competitor in the fixed line telecoms sector in South Africa. The company will initially be limited in location and in its product portfolio, but plans to gradually extend more deeply into the market. Wholesale international voice and data services will gradually be augmented by national telecom services for wholesale and enterprise customers.

http://www.neotel.co.za/

Cellular Mobile Phones
A system for cellular mobile phones operates in South Africa, thus enabling foreign visitors to use their cell phones. Cell phones can be rented through various outlets and at international airports. Cell phone networks and satellite communications are offered by private sector organisations and each has an extensive range of services available.

The introduction of number portability in November 2006 has increased the flexibility of the mobile service industry and this will probably boost competition between the various providers. Number portability gives a customer the opportunity to change a service provider or network without changing the mobile number.
Toll free cellular help lines are available: MTN 0800 111 0070, Vodacom 0800 111 234, Cell C 084 140 and Virgin Direct 0860 000 181.

http://www.cellc.co.za
http://www.mtn.co.za
http://www.virginmobile.co.za
http://www.vodacom.co.za

Internet and E-mail
Internet and E-mail service providers are generally good. Technology advancement is an integral part of communications, with the result that new services and products are continually on offer from a variety of service providers. You will find Internet cafés in most towns. Many now offer high-speed ADSL access, there are still many with slow dial-ups.
Durban Information Communications Technology
Based in Durban South Africa, SmartXchange, an Information Communications Technology (ICT) incubator has been set up in Durban as part of the city's attempt to build a globally competitive ICT industry. Durban has good IT infrastructure, including modern telecommunications and a sub-sea cable connectivity to the Internet. The Province is also boosted by a strong commitment from local government to build a competitive ICT industry. SmartXchange is an example of a successful public private partnership initiative within the Information and Communications Technology industry. The initial focus has been in Durban and the surrounding KwaZulu-Natal province, however, it is anticipated that the model will be replicable to any other part of the country.
Postal Services
The government organisation, South Africa Post Office, is the main postal authority. There are a number of smaller parallel private sector organisations that offer both postal and courier services in the domestic and international markets. Post box addresses are available from local post offices. Mail services are reliable and operate on a hub and spoke distribution system. Money and cheque transfers should be made electronically via the commercial banks, unless payment is to the post office, which is well set up to receive payments for its own services. It also acts as a third party agent for payment of other services such as TV licences, car licences and municipal bills.
Spatial Development Initiative (SDI)
One of South Africa's key industrial policies is its commitment to fostering sustainable industrial development in areas where poverty and unemployment are at their highest and where inherent economic potential exists. This objective is carried out through Spatial Development Initiatives (SDI)
SDIs were launched in South Africa in 1996 as a means of attracting investment to areas of the country with under-or unutilised potential to host investment. SDI methodology involves a process in which the public sector removes constraints to growth and develops or facilitates conditions favourable to private sector investment and the development of Public-Private-Partnerships in sectors such as agriculture, mining, tourism, environment, forestry, infrastructure and ports.
Through the Regional SDI Support Programme based at the Development Bank of Southern Africa, SDIs have reached various stages of implementation. Steady progress in opening opportunities for private sector investment in parts of southern Africa, with considerable potential for new wealth and job creation, have been realized. Of crucial importance in the region are, the Maputo Corridor, the Lubombo SDI and the Phalaborwa sub-corridor.
Spatial development initiatives (SDIs) aim to facilitate the creation of viable jobs and maximise the ability of local communities to benefit from the increased economic activity. In KwaZulu-Natal, the following well-established SDIs are at varying stages of delivery: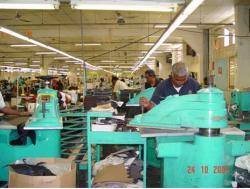 Pietermaritzburg-Msunduzi SDI: Comprises the leather and footwear industries, wood products and furniture, the aluminium industry, and the establishment of a tourism cluster. These industries are already well established, with good infrastructure meeting their needs. The SDI is working to build linkages between existing companies and new investors. See Guide to the Urban Development Zone Tax Incentive.( http://www.msunduzi.gov.za )
Lubombo SDI: Is primarily a tourism-oriented initiative supported by the governments of South Africa, Mozambique and Swaziland. The corridor stretching from the Greater St Lucia Wetland Park and along the Indian Ocean coastline to Ponta do Ourao in Mozambique, embraces Jozini Dam and game reserves in Swaziland. The corridor encompasses a wealth of natural and cultural resources, including a majestic coastline, classic African game parks, the southern most coral reefs in Africa and major agricultural development opportunities. In all 694 projects have been identified to the estimated value of R1148 billion/ 2 billion in the tourism, education, craft, commercial and agriculture sectors, including substantial opportunities for communities and small businesses.

Lubombo SDI
Postal Address: PO Box 30886, Mayville, 4058.
Tel: +27 (0)31 2618181
Fax: +27 (0)31 2618185
E-mail: lubombo@sdi.org.za
Website: http://www.lubombo.org.za
Richards Bay-Empangeni Industrial Development Zone (IDZ)
IDZs are located near major transport notes such as ports or airports. The benefits of IDZs are support to investing companies, especially for greenfields development projects; access to transport for export; waiver of import duties for export products; and subsidised skills training. The creation of an IDZ around the Richards Bay harbour and adjacent land is important for the country because it represented a unique opportunity for business, allowing competition on a free port basis with the rest of Africa and Asia.
Opportunities here relate primarily to industry, infrastructure projects, SMME development and tourist attractions. The focus is on the creation of downstream processing opportunities for the wide array of raw materials produced in the area. Projects identified include: 25 potential industrial projects - in aluminium, heavy minerals, chemicals, wood and sugar clusters furniture production, and an organic cluster. Three anchor projects in the tourism sector which develop the tourism strength as the gateway to northern KwaZulu-Natal, have been identified.
Richards Bay Empangeni Investment Centre SDI

Tel:
+27 (0)35 9015231
Fax: +27 (0)35 9015239
E-mail: veer@cybertrade.co.za
Website: http://www.richardsbay.org.za