{BANNER_STUFF}
A Key Business Point In Southern Africa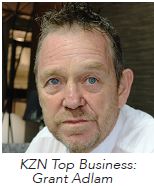 KwaZulu-Natal is one of the nine provinces in South Africa. The province is South Africa's third smallest, taking up 7, 7% of the country's land area and has a total area of 94 361 km².
Situated on the east coast of the country, KwaZulu-Natal neighbours three other provinces: Eastern Cape, Mpumalanga and the Free State. KwaZulu-Natal borders the countries of Mozambique and Swaziland in the north, and Lesotho in the south.
KwaZulu-Natal is a vibrant region characterised by much diversity. The province is home to the largest percentage (20% of the South African population), an estimated 10,9 million people (2015). Statistics South Africa (Stats SA) estimated the mid-year population of the country as 55,6 million in 2016. KwaZulu-Natal comprises a multicultural mix of people and the principal language is isiZulu, followed by English and Afrikaans. Many of the people either live or work in fast developing first world urban centres with competitive infrastructure, or in very under resourced rural areas.
KwaZulu-Natal has great climatic conditions as well as many tourist attractions, stunning mountainous areas, wildlife reserves, and beautiful beaches washed by the warm Indian Ocean.
Of major significance is that the ports of Durban and Richards Bay, around which KwaZulu-Natal is established, are two of Africa's gateways to the sea lanes of the world. Durban and Richards Bay ports are southern Africa's busiest in terms of handling cargo by value and bulk respectively. The Durban - Free State - Gauteng logistics and transport corridor forms the backbone of South Africa's freight transportation network and is vital in facilitating economic growth for the country. The Dube TradePort forms the heart of the first purpose-built aerotropolis in Africa and is destined to become a premier business and trade hub.
The access to numerous global destinations and linkages to SADC countries, position KwaZulu-Natal as a key business point in southern Africa.
Economic Outlook
KwaZulu-Natal MEC for Finance Ms Belinda Scott, on the tabling of the 2018/19 MTEF Budget in the Provincial Legislature on the 16 March 2018, said that the 2018 projections by the World Bank, International Monetary Fund and the Organisation for Economic Co-operation and Development (OECD) indicate that the global economy is experiencing a cyclical recovery, showing a rebound in investment and manufacturing activity. As a result, the global economy is expected to have improved to 3% in 2017 and to remain at 3.9% in 2018 and 2019.
In line with this global trend, the South African economy grew by 1.3% last year, and is expected to improve to 1.5% this year and 1.8% in 2019.
"This expected upturn will largely be driven by increased business and investor confidence, a stronger Rand and lower inflation, and will support consumer spending," said Scott.
The optimism surrounding the South African economy is supported by several country analysts' reports. Of note, she said that the OECD and the Goldman Sachs reports cite stronger activity in trading partners, which is expected to boost exports, as well as investment to support growth in 2019.
This turnaround in the economies of the province's trading partners will benefit KwaZulu-Natal. The province contributes meaningfully to the South African GDP; KwaZulu-Natal's GDP contribution translates to 16% of the national output.
The provincial economic outlook is also on an upward trajectory but expected to grow by 1.2% and 1.3% in 2018 and 2019, respectively.
The current unemployment rate in KwaZulu-Natal is estimated at 22.3%, compared to the national average of 26.7%. The National Development Plan (NDP) has set a target for the country to create 11 million jobs by 2030. KwaZulu-Natal has committed to create 2.1 million of those jobs within the province through its Provincial Growth and Development Plan (PGDP).
International trade plays an important role in ensuring that KwaZulu-Natal is a key contributor to South Africa's economy.
The Durban Chamber of Commerce and Industry Chamber President Musa Makhunga said exports were one of the oldest forms of economic transfer available. "They don't only promote trade, they also stimulate local economic activities through job creation," said Makhunga.
KwaZulu-Natal's Economy Sectors The key sectors contributing to KwaZulu-Natal's economy, particularly in job creation and poverty alleviation, are:
Manufacturing
Construction
Transport
Finance
Tourism
Wholesale and retail trade subsector
The following discussion provides a broad overview of the provincial economy and includes a few examples of initiatives planned or underway but is by no means exhaustive of all sectors or projects.
Agriculture
Agriculture is a major economic and social force in KwaZulu-Natal and is slowly recovering from the severe droughts experienced. Although the province covers a small portion of South Africa's land area, a significant percentage of the country's smallscale farmers are based here. The midlands area between Pietermaritzburg and the Drakensberg has a concentration of vegetable, dairy and stockfarms. The largest Jersey dairy herd in the country is in Dundee.
The coastal belt yields bananas, mangoes, pineapples and other tropical fruit. The KwaZulu-Natal coastal regions are also fast establishing themselves as the best in the world to grow macadamia trees with much potential for growth in the macadamia nut industry.
Forestry in the areas around Vryheid, Eshowe, Richmond, Harding and Ngome is another major source of income, the largest forest owners being Sappi and Mondi.
The KwaZulu-Natal sugar industry is an important contributor to the economy, which is characterised by investments, foreign exchange earnings, high employment and linkages with major suppliers, support industries and customers. Tongaat Hulett and Illovo Sugar South Africa are the major sugar producers.
The agricultural sector is seen as a critical employer with larger scale farming operations not only creating many jobs in rural communities, but also being a catalyst in creating downstream business and employment opportunities within the agri-processing and manufacturing sectors.
The South African government recently launched a R37.5 million biorefinery facility in Durban which is set to extract maximum value from biomass waste. The facility, which is a first for South Africa, will support innovation in a range of industries, including forestry, agri-processing and other biomass-based industries.
Mining and Beneficiation
The mining sector is a small economic sector, which contributes less than 2% to KwaZulu-Natal's GDP and employs approximately 4000 direct employees, rising to more than 15000 indirectly. KwaZulu-Natal currently has 23 operational mines, operating mainly in coal, heavy mineral sands as well as sand and aggregate.
The industry is concentrated around the mining of coal, titanium dioxide, zircon and other minerals in lesser quantities. Richards Bay Minerals and Tronox are key companies in this sector.
The government is playing a vital role in encouraging the growth of smaller entrepreneurs by offering incentives to large mining companies using services and products of smaller companies at the upstream stages of the value chain. The increased beneficiation of minerals especially in aluminium, coal, iron and steel, phosphates and mineral sands is being promoted.
Mineral Resources Minister, Mr Gwede Mantashe together with KwaZulu-Natal Premier Willies Mchunu recently attended the first KwaZulu-Natal Mining Indaba in Newcastle, Northern KwaZulu-Natal. The two-day Indaba presents an opportunity for delegates to deliberate on issues that will help in transforming the sector and unlock mining value chain opportunities in the province.
Minister Mantashe further emphasised the importance of rehabilitation of mining sites, which have the potential to create jobs, while restoring the land that has been mined.
Manufacturing
After Gauteng, KwaZulu-Natal's diversified manufacturing sector is the second largest in the country with almost 30% of South Africa's manufactured exports produced in the province. The Durban South Basin is a key manufacturing and industrial zone of the city, contributing a major part of Durban's Gross Domestic Product and providing 10% of the country's manufacturing jobs.
The top five manufacturing industries in the province, in terms of employment, are clothing, textiles and footwear; food and beverages; basic iron, steel and metal products; chemicals and plastic; and paper and publishing. Major players in the KwaZulu-Natal manufacturing sector include: Unilever, Mondi, Sappi, Aspen Pharmacare, Corobrik, Constantia Afripack and Hulamin to name a few.
KwaZulu-Natal is a national leader in the production of chemicals and plastics. Most of KwaZulu-Natal's chemicals output is produced within the eThekwini municipality. KwaZulu-Natal produces one third of South Africa's plastic needs using 150 000 tons of polymer. The chemical industry is also well developed with several large plants and two oil refineries - Engen and Sapref.
KwaZulu-Natal is a significant producer of vehicles and components (e.g. Toyota, Volvo, Desmond Equipment, MAN). New investments in a variety of manufacturing plants are expected to diversify an already impressive array of production capabilities.
Recently, Mahindra South Africa opened its new vehicle assembly facility where it will assemble the Pik Up in both single - and double-cab body styles. Located in the Dube TradePort, the new facility was constructed in partnership with AIH Logistics. Mahindra SA says the move represents an initial investment of R10-million in facilities and equipment. Full production is to start in July 2018. The new assembly facility will have an annual production capacity of 2 500 bakkies on a single-shift operation. Mahindra is one of the six best-selling bakkie brands in South Africa.
The Provincial Government is to support the automotive sector by establishing an automotive supplier park in Durban. The development is designed to build about 200 mini factories, encompassing a variety of options from smaller light industrial units, to large warehouse unit, commercial offices and transport and logistics facilities.
The park will primarily serve the Toyota car manufacturing plant in Prospecton, being a centralised hub for original equipment manufacturers (OEM) supplying Toyota with products that make some of their vehicles.
Maritime Industry
The Blue economy is underpinned by Operation Phakisa Oceans Economy, which aims to unlock the economic potential of South Africa's ocean economy and fast track the achievement of the National Development Plan 2030 goals.
The KwaZulu-Natal Provincial Integrated Maritime Strategy was conceived as a compass to direct the province with respect to the priorities to broaden the developmental scope of the ocean economy. The boat building and repair industry presents opportunities for economic growth and job creation, given its labour intensity, strong backward linkages to industries such as steel manufacturing, as well as skills development.
Durban boasts the largest and busiest ship repair facility on the South African coast and one of the most efficient in the southern hemisphere. Operation Phakisa has resulted in high quality maintenance and repairs to the ship repair facilities at the Port of Durban, with millions of Rands having been invested in these facilities.
The Port of Richards Bay has been identified through Operation Phakisa as being strategically positioned to undertake ship/rig repairs given its proximity to oil and gas finds in Africa.
Southern African Shipyards has been building nine tugboats for Transnet to the value of R1.5 billion. The contract created approximately 200 additional jobs and more than 60 apprentice artisans in training as well as three marine engineers.
The construction of the new R200 million Durban Cruise Terminal is expected to set Durban and KwaZulu-Natal to maximise South Africa's share from the growing global cruise tourism industry. The cruise terminal, which is set for completion in 2020 will be a world class and state of the art building accommodating cruise vessels.
Construction
Several catalytic projects are underway, many because of partnerships between the private and public sectors. Significant local and international property developers such as UEM Sunrise Malaysia and others have committed to invest billions of rand in new mixed-use developments across KwaZulu-Natal.
These include:
Keystone Commercial Industrial Park at Inchanga
Mr Price Mega Logistical Hub at Hammarsdale
Cornubia Precinct Development
Sibaya Coastal Precinct
Durban Point Development
Umhlanga Pearls R3 billion development
Multi-billion Rand Oceans development
The Clairwood Park, Kings Estate, Blythedale Coastal Resort and Finningley Estate
Suncoast, Natal Command site, Centrum and Exhibition Precinct
Renishaw Hills
The North Coast is cited as one of KwaZulu-Natal's primary growth corridors and one of the fastest growing regions in the country. Significant developments including, Mount Edgecombe, Izinga, Zimbali, Simbithi Eco Estate, Mount Richmore, Dunkirk, Brettenwood, and Palm Lakes.
Tongaat Hulett is a significant property developer in the province and is active in several large projects. Of note, Sibaya Coastal Precinct is transforming not only the landscape, but is gearing towards making a lasting and substantial impact on local and regional socioeconomics, while showcasing a convincing case for property investment in Durban and along the KwaZulu-Natal coastline. Recent research highlights that the retirement and education sectors are at the forefront of this demand.
Further along the coast, the eLan Property has been, Blythedale Coastal Resort, will create the most unique and holistic family resort in South Africa.
Tourism
The Province is the market leader for domestic tourism in South Africa, as well as is number two in the country in terms of international tourism.
KwaZulu-Natal has great accommodation facilities, excellent beaches, game parks with the big five and splendid mountains. Two World Heritage sites, the iSimangaliso Wetland Park and the uKhahlamba Drakensberg Park are in the province.
The excellent climate allows many sport and leisure opportunities and a range of business opportunities has grown to meet the demand of these markets. A current provincial strategy focuses on ensuring that world class events are attracted to KwaZulu-Natal, which reinforces our passion for sport, art and culture.
In line with the above, the province hosts several international events that bring people from around the world. These events include the Dusi Canoe Race, the Comrades Marathon and the Midmar Mile and the Vodacom Durban July horse racing extravaganza.
Durban's central beachfront upgrade has transformed Durban's renowned beachfront into a feature of which the city can be justly proud. The promenade (which is currently being extended) provides kilometres of uninterrupted sea views, restaurants and other amenities to the benefit of all. The Moses Mabhida Stadium is undeniably an iconic landmark on Durban's skyline.
Durban's showcase International Convention Centre (Durban ICC) is one of eThekwini's most successful economic catalysts. The ICC, Arena and adjacent Durban Exhibition Centre form the Inkosi Albert Luthuli International Convention Complex, which is the core of the region's burgeoning business tourism industry.
Tertiary Sector
The tertiary sector namely retail trade; transport/logistics; finance/business services and community/social services sectors accounts for close to 70% of the provincial GDP.
Transport, Storage and Communication
To meet the growing demands of a competitive global world, recent flagship projects in the Province include the King Shaka International Airport and Dube TradePort, which have been constructed north of the city. Dube TradePort takes advantage of its prime location as the only facility in Africa combining an international airport, dedicated cargo terminal, warehousing, offices, retail, and agriculture hub. Together with the fast-growing King Shaka International Airport, intermodal road, rail and sea infrastructure is seamlessly integrated. These are critical enablers for business efficiency and effectiveness.
Special Economic Zones (SEZ) are one of the Government's strategic instruments implemented to drive an inclusive economic growth, deepen industrialisation and industrial rebalancing. The SEZ designation of the Dube TradePort and the Richards Bay Industrial Development Zone (RBIDZ) demonstrates an effort by the Government to enhance the competitiveness of the manufacturing sector and encourage the beneficiation of available resources in the country, by offering a range of benefits for enterprises located within the designated zone.
A few examples of enterprises operating in the Dube Tradeport SEZ, are Eureka Capital who are leaseholders in Dube City, and in Dube TradeZone; Samsung Electronics SA, who have set up a monitor and television manufacturing facility; Amsted Reelin, who are refurbishing train bearings; Yangtze Optics Africa, a fibre optic cable and accessory manufacturer; and the South African brand Retractaline, who manufacture laundry products and accessories.
The RBIDZ provides the province with an ideal platform to maximise opportunities related to the ocean economy, manufacturing, beneficiation, as well as new and innovative oil and gas energy options.
Rapid Public Transport System
Currently an integrated rapid public transport system is under construction in the Durban and Pinetown areas. The project involves road and rail to provide for better public transport. The goal of GO!Durban is to have a positive effect on the economic structure of Durban in order to improve tourism, provide additional job opportunities and maintain sustainable development.
Finance, Real Estate and Business Services Sector
KwaZulu-Natal boasts a strong finance, real estate and business services sector which is growing fast. According to ManpowerGroup's latest employment outlook survey for South Africa, 14% of employers expect to increase staffing levels during 2018.
Business process outsourcing (BPO) is a major market sector in the region. The province is home to more than 60 BPO centres and accounts for almost 50% of South Africa's financial services call centres.
KwaZulu-Natal offers a range of shopping experiences from mega-malls such as Gateway in Umhlanga to rural micro markets. The ongoing construction of new shopping malls and the expansion of existing ones across the Province, gives evidence to the fact that the retail trade is booming.
The Ballito Junction Regional Mall was named the best new shopping centre development in South Africa in 2017. It won the prestigious South African Council of Shopping Centres' Retail Design and Development Award (RDDA) 2017 for a new retail property development.
In Pietermaritzburg, the Liberty Midlands Mall phase three opened on the 15th March 2018. The expansion will further strengthen its position in the KwaZulu-Natal Midlands.
Investment Opportunities
The KwaZulu-Natal government intends to continue to ensure the creation of an investment conducive environment in the province and there are many opportunities.
"A stable macroeconomic environment remains essential in providing an environment where the private businesses can thrive. This implies that there is a need for policy certainty and sound regulations that guarantee the protection of investments by both domestic and foreign investors," said MEC for Economic Development, Tourism and Environmental Affairs Mr Sihle Zikalala.
KwaZulu-Natal Premier Willies Mchunu recently commented, "The forging of a working relationship between government and business is essentially aimed at maintaining our status as a province that is a gateway to Africa and the world as enshrined in our 2035 vision.
By 2035 KwaZulu-Natal will be a prosperous Province with a healthy, secure and skilled population, living in dignity and harmony, acting as a gateway to Africa and the World."
KZN Overview- Grant Adlam

KZN - Business -Better than Before 2015 - Grant Adlam
2015-12-19
KwaZulu-Natal (KZN) has historically been a key component of the South African economy. One of nine South African provinces, the province is a prosperous and vibrant region having an advantageou... continue reading ›

KwaZulu-Natal is on the Move - Grant Adlam
2014-08-01
KwaZulu-Natal is on the Move Grant Adlam KwaZulu-Natal, along with the rest of South Africa is on the move. In 2014 the country proudly celebrates twenty years of true democracy.... continue reading ›

KZN has a Plan - Grant Adlam
2013-08-01
KwaZulu-Natal offers both the investor and the entrepreneur the ideal environment in which to do business. In addition to the inestimable quality of life, the Province is increasingly becoming a power... continue reading ›
Archived
Most Popular

KZN Overview -A New Initiative 2008 - Grant Adlam
2008-07-25
A New Initiative-Grant Adlam The Concise Oxford Dictionary defines the word'initiativeas both the ability to initiate or begin something as well as a... continue reading ›

kzn: The Evolution of KwaZulu-Natal - 2009 -Grant Adlam
2009-07-23
In 2009 the world celebrates the 200th birth anniversary of Charles Darwin and the 150th anniversary year of his seminal book, The Origin of Species. Evolution is one of the most signif... continue reading ›

THE ECONOMIC OVERVIEW OF KWAZULU-NATAL 2011 - Grant Adlam
2011-06-25
KwaZulu-Natal Overview: Grant Adlam A Vibrant and Growing Economy KwaZulu-Natal, one of nine provinces, has historically been a key component of the South African economy... continue reading ›
---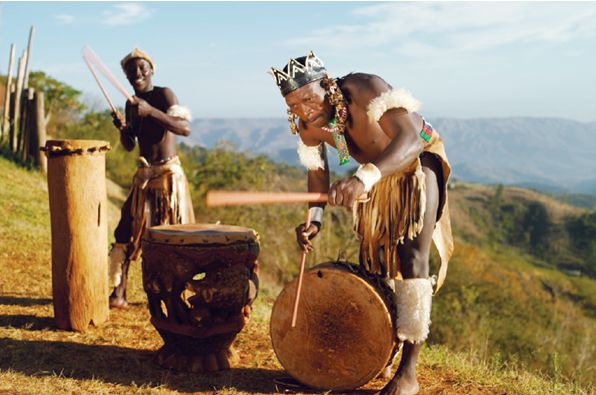 Tourism KwaZulu-Natal (TKZN)