KwaZulu-Natal Lifestyle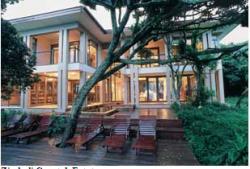 Cost of Living and Housing
South Africa and especially KwaZulu Natal are popular value for money destinations in the country. In spite of inflation living costs are comparatively cheaper than those of countries in North America and the European Union. All types of residential properties are available for sale or rental to suit most income groups. Including houses, apartments, cluster developments, security villages, guesthouses, and for those wishing to build, freehold land is available.
For the farmer, game farms, wild life estates and agricultural farms- ranging from small-holdings to large sugar cane farms are readily available. Estate agents in all main centres are on hand to assist with any queries.
Household Services
Electrification, water and sanitation are provided through out the Province and the level of households with access to services is improving. Some rural areas have a backlog in service delivery, which is a problem presently being addressed.
Education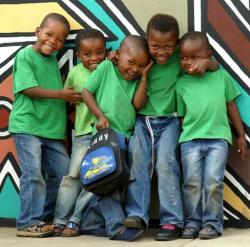 KwaZulu-Natal is known for its good schools, both private and public. There is much discrepancy in the quality of the infrastructure and facilities at the schools. Some upmarket private schools, steeped in tradition, have waiting lists.
Primary Schools and Secondary Schools offer a wide range of courses in three languages, namely Afrikaans, English and isiZulu. Formal schooling starts at the age of five spanning 13 years - or grades from grade 0 or reception year, to grade 12 or matric. The schooling system is based on Curriculum 2005, which provides a general education as a platform for lifelong learning. Based on the principles of co-operation, critical thinking and social responsibly, the curriculum aims to empower individuals to participate in all aspects of society. In 2006 the Grade 10s started on the new curriculum for Further Education and Training (FET), which will replace the old matric certificate. The last three years, grade 10, 11 and 12 are not compulsory.
In order to cope with the severe skills shortage in the country, the National Certificate Vocational, which is a new national qualification for FET Colleges has been introduced. The FET Colleges offer formal qualification programmes as well as leadership and skills programmes in areas such as carpentry, home industries, bricklaying, electrician work, plumbing and welding.
Tertiary Education
At tertiary level, the Province has a number of options available for further study. The University of KwaZulu-Natal has four campuses: Pietermaritzburg, Westville, Pinetown and Durban.www.ukzn.ac.za
The University of Zululand is in Empangeni and has satellite campuses.www.uzulu.ac.za
The oldest university in the country, the University of South Africa (UNISA), is a comprehensive, open learning and distance education institution with representation in the Province. UNISA, has a total student body of about 250 000, and offers a diverse choice of study fields at levels from certificate to degree, ranging from animal health, agriculture, law, business, education, to the humanities.www.unisa.ac.za
The Province boasts a number of excellent Technikons and Technical Colleges offering a range of career based subjects in the following fields: technical, the arts, business, catering, tourism and so on. The Durban University of Technology has a number of campuses namely ML Sultan, Steve Biko, Brickfield, Ritson, Riverside, and Indumiso in Pietermaritzburg.www.dut.ac.za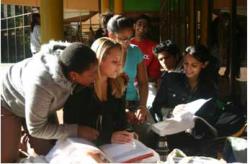 Varsity College is one of South Africa's largest private colleges and known for its education and training by combining the academic with practical orientation. It has campuses in Westville, Durban North and Pietermaritzburg.
www.varsitycollege.co.za
The Cedara College of Agriculture near Hilton is the premier institution in South Africa for studying agriculture.
Linked to the University of KwaZulu-Natal is the Nelson Mandela Medical School, established in 1951. The facility enjoys a strong national and international reputation for academic standards and community commitment. It pursues with determination its goals to extend access to university study to students from disadvantaged backgrounds.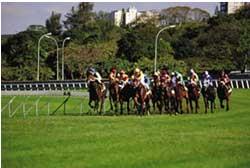 The South African Jockey Academy (SAJA) is the only institution in South Africa that offers an apprentice programme for youngsters keen on becoming professional jockeys. Well known and highly acclaimed worldwide this sports academy is situated in Summerveld, a typical horse country outside of Durban, and boasts a rich history.
http://www.saja.co.za/
Medical Services and Health
Primary health care is available at clinic and community health care centres nearly 20 million people are expected to attend our primary health care facilities by the end of this financial year.Certain public health services are available at charges that depend on the individual's ability to pay. Accordingly, certain services are provided free. In 2007/08, 19 new primary health care clinics were built, and three new community health care facilities constructed. More than 2 million people are now recipients of welfare grants in the province. The Government's policy is to provide free health care to children under the age of six.
Private health care is in the form of private hospitals, private clinics and medical centres, which are affordable to the better-off sector.
The quality of South African doctors and nursing is recognised worldwide. The pharmaceutical industry is well established with most internationally recognised brands stocked in the distribution facilities.
The employer and the employee in equal shares usually subscribe for contributions to private medical aid schemes, and the benefits cover most medical expenses. A national medical insurance scheme is being implemented.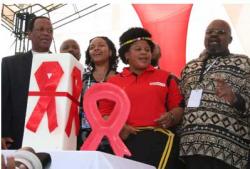 Emergency medical rescue services have specialised and paramedic personnel for victims of trauma, maternity, motor vehicle and other accidents.
HIV/Aids
HIV/Aids is a serious pandemic in South Africa and KwaZulu-Natal is badly affected, having a high infection rate. In the past conflicting claims about the incidence of HIV/Aids its causes, treatment and mortality rate, have slowed social and governmental response to managing the problem. Currently one of the key pillars of HIV prevention by the KZN Department of Health is the promotion of Voluntary Counselling and Testing (VCT) which encourages citizens to know their HIV Status.
Tuberculosis
Various strategies have been implemented to optimize Tuberculosis management in the Province. In January 2007 the Health Department embarked on a programme to provide nutritional support packs for all people on TB and Antiretroviral treatment to ensure adherence especially to TB treatment.
Malaria
Malaria is largely under control in South Africa but the disease is a problem in the northern and eastern parts of KwaZulu-Natal, in the low lying areas along the border with Mozambique and Swaziland. However, if you take the standard precautions, the risk of contracting the disease is negligible. Malaria tablets, a good insect repellent, particularly in the evening, long-sleeved shirts and mosquito coils are advisable. Visitors to the affected areas should consult a local pharmacist for advice on the best anti-malaria drug or drug combination they should take.
Currency
South Africa
's currency unit is the rand R1 = 100 cents. Banknotes are issued in denominations of R200, R100, R50, R20, and R10. Coins are minted in denominations of R5, R2, R1, 50c, 20c, 10c and 5c. The international symbol for the currency is ZAR. New coins have recently been introduced but the old ones are still in circulation. The common monetary area using the rand includes
Lesotho
,
Namibia
and
Swaziland
.
Banking Hours
Banks are generally open on weekdays from
and on Saturdays from
-
but variations do exist. Other than, for effective, automated teller machine networks across the country, banking after hours or on Sundays is not usually available.
Foreign currency may be exchanged at any commercial bank or foreign exchange bureau, at airports as well as at major hotels.
Fluctuations in foreign exchange rates are quoted at exchange points on a daily basis.
Johannesburg International Airport provides a 24-hour banking service. Currency exchange controls require that Reserve Bank clearance be obtained should visitors wish to leave the country with more than R500,00 in cash.
Credit cards or travellers cheques are recommended travelling currencies. Most restaurants, stores, hotels, car rental firms and other points of sale and service, honour American Express, Visa Card, Master Card, Thomas Cook and Diners Club travellers' cheques. In some instances, proof of identity may be requested. Standard credit cards may not be used to pay for petrol (gasoline) or road toll fees.
Measurement
Metric System.
Voltage
The standard electricity supply in South Africa is 220 / 230 Volts AC at 50Hz three phase ac Hz. Appliances compatible with all international plugs are obtainable locally. Most rated hotels will have such adapters available.
Value Added Tax (VAT)
VAT at 14 %, is charged on most purchased goods and services. Foreign tourists may claim refunds of VAT paid for goods (not services), provided the total claim (i.e. money spent, not VAT) exceeds R250 and the goods are being taken with them out of South Africa. Claims can be made at departure airports, harbours and customs offices by presenting tax invoices and actual goods as proof. Further details or procedure leaflets are obtainable at all international airports and at the SA Tourism Board offices, or telephone +27 (0)11 394 117.
Tipping
As restaurants do not usually include the tip in the bill, a gratuity of 10% - 15% of the bill generally applies, depending on the standard of the service. Luggage porters are as a rule given R5.00 per item of luggage, while taxi-drivers expect 10% of the fare. Car Guards are a common feature of South African society and are generally given between R2 – R20 depending on the length of time that the car was parked.
Driving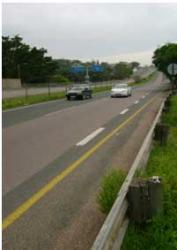 Public roads in South Africa are well developed and well sign-posted with driving done on the left hand side of the road. Speed limits are strictly enforced and drunken driving is treated as a serious offence with spot checks made on major routes. A foreign driver's license is valid in South Africa provided it is in English. Many insurance companies require foreigners to carry an International Drivers License. This should be carried in conjunction with your foreign drivers licence.
Driver's licences issued in other countries and acknowledged in South Africa will be converted to credit card format driver's licences when the holders are required to obtain a South African licence in terms of the National Road Traffic Act, 1996.
Shopping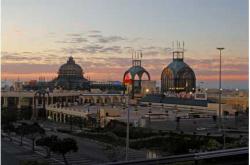 In the urban areas, the development of sophisticated suburban shopping malls and centres dominates the consumer industry. These include: The Gateway at Umhlanga, the Pavilion off the N3 at Westville, the Westwood Mall near Westville, The Workshop in Durban, La Lucia Mall, The Heritage Market, situated in Hillcrest, Midlands Liberty Mall in Pietermaritzburg and the Shelly Beach Mall. The malls provide one- stop shopping experiences, where most major retailers are present, offering recognised brands of merchandise. Entertainment on offer ranges from theatre and cinemas to adventure golf, skateboarding, surfing and climbing walls.
In the rural towns, much of the shopping takes place in the main street area, however, rural families tend to travel to the cities for their major requirements. A popular and growing shopping industry is the informal trading markets, which includes farm produce, rural arts and crafts, home crafts, and catering.
In Durban the upmarket Essenwood Craft Market includes craft, art, treasures and collectables market and takes place every Saturday from to . The Stables with more than 200 stalls is open Wednesdays and Fridays from 6 - 10 pm for a moonlight craft market and Sundays from 11 am- 5 pm. Grey Street is home to Durban's Indian district and is the best place to enjoy spicy local food. Wander around the area and the bazaars and buy some of the incredible spices and textiles in the Province from local Indian vendors.
In Pietermaritzburg, visit the Oval Arts and Crafts Market on the first Sunday of the month and on the last Sunday of the month, Alexandra Park market.
In Richards Bay, The Tuzi Gazi Waterfront includes a market office complex, numerous shops, pubs, restaurants and walk on moorings
Many restaurants, arts and craft establishments are suited close together in various areas and visitors are encouraged to roam from place to place. Notably, the hills of the midlands are home to country inns, guesthouses and picturesque bed and breakfast establishments. The area is known for its marvellous arts-and-crafts route, the Midlands Meander. http://midlands.kzn.org.za/midlands/
Shopping Hours
Trading hours are generally from to on weekdays and from to on Saturdays and Sundays. Main towns may have extended shopping hours on Saturdays and Sundays.
Suggested Clothes for Visitors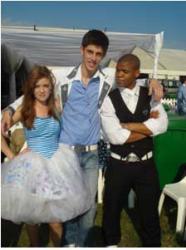 KwaZulu-Natal
enjoys long hot summers and clothing is usually informal, however smart-casual wear is sometimes required. Most restaurants and hotels permit casual wear except for the more up- market hotels, evening entertainment venues or gala dinners. For the summer months (October-March), lightweight clothing and a jacket for the occasionally chilly evening or morning are suitable. For game reserves and hiking expeditions, neutral colours and comfortable shoes are suggested.
KwaZulu-Natal
is in the summer rainfall region, so an umbrella or raincoat is handy. Warmer clothing is suggested for the winter months or visits to high lying areas in the Drakensberg.
Sports and Leisure
The excellent KwaZulu-Natal climate facilitates many sport and leisure opportunities and a range of business opportunities has grown to meet the demand of these markets. Most sport, barring those that require snow, are available. Sophisticated facilities and clubs are present. Famous international sporting events such as the Comrades Marathon, the Duzi Canoe Marathon, the Mr Price Pro Surfing Competition, the Midmar Mile (the world's largest inland ultra-swim), Vodacom July Handicap Horse Racing (along with its trendy fashions ) and test matches in rugby, cricket and soccer attract spectators and interest globally.
Running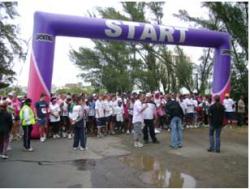 The Comrades, run over an 87 km route from Durban to Pietermaritzburg, is South Africa's most gruelling road race. The Comrades started in 1921 when 34 runners ran from Pietermaritzburg to Durban to pay tribute to their fallen comrades of the Great War. The race has grown to include some 13 000 runners from all over the world, and now takes place in June every year. Crowds of spectators, lining the route cheer the runners on, as they participate in one of Africa's greatest races.
Other popular races include:
The annual Midlands Meander Marathon is a 42, 2 km standard marathon and a Comrades qualifier. The race takes runners from

Nottingham Road

to

Lions

River

.

The Spar/Mercury Ladies 10KM Challenge attracts approximately 16 000 entrants.

The Indian Ocean Marathon (Sponsored by Liberty Life) is a 42.2 km event and qualifier for the Comrades.
Climbing & Hiking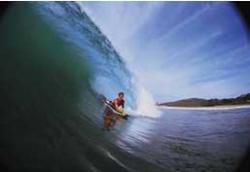 There are many popular hiking trails and each one reflects its own charm and distinction, offering anything from gentle rural grassland hikes to strenuous mountain climbs. The mountains and valleys offer sheer rock climbing opportunities, as well as abseiling, white water rafting, and helicopter flips. A number of trails cover the entire area. The excellent holiday resorts in KwaZulu-Natal offer good bases from which to explore the vicinity.
Surfing and Other Water Sports
The 564 km coastline of KwaZulu-Natal stretches from Ponto do Ouro in the north to Port Edward in the south. The beaches offer something for everyone, from protected beaches for family outings to the more untouched beaches that are a surfer's paradise. Durban, known as "surf city" has the largest population of surfers in the country and hosts numerous surfing competitions.
http://www.wavescape.co.za/top_bar/spots/kwazn.html
A number of dams are a haven for powerboat and sailing enthusiasts. For canoeists, KwaZulu- Natal has some of the country's best canoeing spots, and is home to a number of popular canoe marathons, including the 50 Miler on the Umsindusi and Umgeni Rivers in December, the famous Dusi Canoe Marathon in January, the Umkomaas Marathon in February and the Drakensberg Challenge on the Umzimkulu and the Tugela Marathon, both in March.
The Powerade Dusi Canoe Marathon is regarded as one of the toughest canoe events in the world and normally brings the cream of South Africa's canoeing talent to Durban. The event which begins at Camps Drift near Pietermaritzburg is paddled through two river systems, The Umsindusi and The Umgeni over three days. The race ends at the Blue Lagoon and participants are welcomed home by thousands of spectators.
http://www.dusi.org.za
River rafting is a popular attraction during the summer months, when the rivers are full.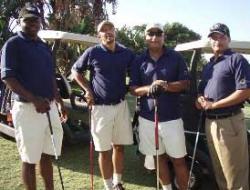 Golf
The many top quality courses full-length golf courses make KwaZulu-Natal an ideal destination for golfers. In Durban, the Durban Country Club is well known and favoured by golfers. The South Coast region of KwaZulu-Natal is home to nine 18-hole golf courses, including Selborne, the Wild Coast, and San Lameer. The North Coast also lays claim to world-class golf courses, such as Mount Edgecombe, Zimbali and Prince's Grant. Golf resort complexes, giving golfers the chance to stay in luxury properties set in scenic surroundings are popular.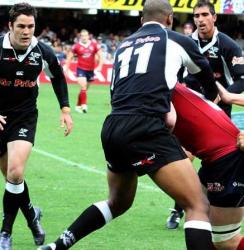 Rugby
People are mad about rugby in KwaZulu-Natal and passionate as well as possessive towards their team "The Sharks".
http://www.sharksrugby.co.za/
Soccer
The exciting news that South Africa will host the 2010 World Cup has served to inject sport, especially soccer, with energy and there are plans to encourage more youth to participate in the sport. A new soccer stadium is being constructed in Durban for this event along with supporting infrastructure.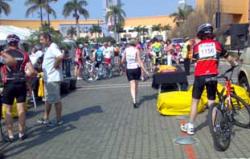 Cycling
Both road cycling and mountain biking are very popular sports in the Province. A number of KwaZulu-Natal Wildlife protected areas provide ideal off road cycling opportunities including Cathedral Peak, Lotheni, and Sani Pass. A major annual mountain biking event takes place every year in the Giants Castle Game Reserve.
Among the many cycling events include the well-known Tour Durban and the Pick n Pay Amashovashova. The Amashovashova cycle race is one of the oldest classic cycling races in South Africa. Taking place in the last weekend in October, the race starts at the Pietermaritzburg City Hall, and follows the same route as the Comrades Marathon but finishing at the Suncoast Casino.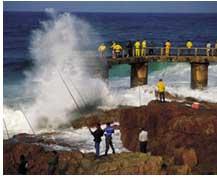 Fishing
KwaZulu-Natal offers excellent fishing opportunities in beautiful rivers and pristine dams. Trout is a popular quarry for anglers and the sport is undertaken in the strict tradition of fly-fishing. Catch and release is a practice promoted on some rivers and dams. A deep sea fishing charter assures a great day in KwaZulu-Natal's sub-tropical coastal waters. Frequent catches include tuna, kingfish, sailfish or even marlin.
Sardine Fever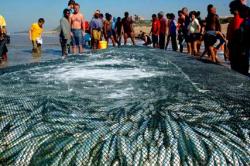 Once a year, between June and August, the South Coast sees the incredible annual migration of shoals of sardines as they move from the Natal South Coast to Mozambique. The run, often measuring kilometres in diameter, is one of the largest marine events on the planet, and is always followed by dolphins, a variety of sharks, game fish, birds and other marine life. Fishermen have been making the most of this winter event for decades and gradually, the media and tourism potential of this amazing phenomenon is being developed. A highlight is the occasional beaching of thousands of sardines at various points, attracting fisherman and spectators.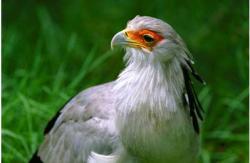 Bird Watching
The Kingdom of the Zulu is renowned for the bird species that can be found within its borders. More than 600 of South Africa's approximately 900 bird species can be seen. Many of these are rarely seen in other parts of South Africa. Good examples being; the Spotted Thrush, Pels Fishing Owl, Mangrove Kingfisher, Palmnut Vulture, Lammergeyer or Bearded Vulture and Purple Crested Lourie. Of special mention is the Lammergeyer or great bearded vulture, with its 3m wingspan. The Lammergeyer is usually spotted soaring above the Drakensberg mountaintops and is easily recognisable by its large size and diamond shaped tail. These raptors specialize in dropping bones from a great height onto rocks to get at the marrow. The Lammergeyer is endangered and restricted to the mountain region.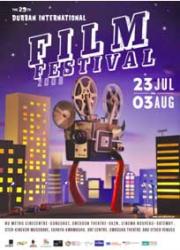 Culture
The opportunities to enjoy cultural activities in KwaZulu-Natal are endless and there is something to suit everyone's tastes. Theatres, libraries, cinemas, casinos, moonlight markets, flea market areas, musical performances, flower arranging, wine gourmet dinners for the connoisseur etc. abound. The Province contains a variety of museums covering topics ranging from natural history, traditional Zulu art, war, to apartheid.
Music in Durban is vibrant and the variety offered ranges from rock/alternative to Indian classical to Zulu as well as contemporary jazz, which has a strong following. The KwaZulu-Natal Philharmonic Orchestra, the country's only full time orchestra, has established itself as a musical force to be reckoned with. Special events to look forward to are the frequent Sunday afternoon concerts at the Durban Botanical Gardens where you can relax with a picnic while the orchestra plays. The seasonal Thursday night concerts at Durban's City Hall include invited international musicians.
http://www.kznpo.co.za/
The BAT Centre is an arts and culture community centre found in the small craft harbour, off Durban's Victoria Embankment. The Centre's mission is to celebrate the arts and culture of Durban, KwaZulu Natal and South Africa by promoting local talent and skills.
http://www.batcentre.co.za/
Splashy Fen
Every year in April, thousands of people flock to South Africa's longest-running and most well known music festival, Splashy Fen, held on a farm near Underberg. Splashy Fen started off with folk, light rock and traditional music; however, it has evolved into one of the country's premier contemporary music festivals. The weekend programme features leading local artists, and includes a craft village, food stalls and a tent town.
http://www.splashyfen.co.za/
Reed Dance Festival
In Nongoma, early every September, young Zulu girls take part in a colourful cultural festival, the Royal Reed Dance festival (Umkhosi woMhlanga). The festival takes its name from the riverbed reeds, which are the central focus of this four-day event. The reed-sticks are carried in a procession by thousands of young maidens who are invited to the King's palace each year to take part in the Reed Dance ceremony to celebrate their preparation for womanhood. The dance attracts thousands of visitors from throughout the country and from across the world.
Royal Agricultural Show
An agricultural and community jamboree for the whole family, it is the largest event of its kind on the eastern seaboard. The program includes everything from home industries produce, champion livestock to show jumping and pop concerts.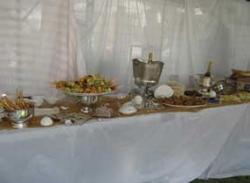 Other Events
The list is extensive and apart from a variety of festivals, exhibitions and happenings around the Province, other major events include:

Cars in the Park in May at Alexandra Park in Pietermaritzburg

The Durban International Film Festival in June at Elizabeth Sneddon Theatre (http://www.cca.ukzn.ac.za).

Hare Krishna Festival of Chariots

Moto-X Natal Championships

NBS House & Garden Show at the Durban Exhibition Centre

Hilton Art Festival in September

Car Rallies such as the Zulu Rally

Durban Fashion Week

Sardine Festival
A wide variety of community organisations such as Lions, Rotary, Round Table, and Toastmasters operate in the towns and cities.
Cuisine

KwaZulu-Natal's diverse cultures offer a wide variety of foods, styles and tastes from Chinese, Portuguese, Indian, Afrikaans, English to Italian. KwaZulu-Natal's sub-tropical climate provides an abundance of tropical fruits including avocados, bananas and paw paws.

Traditional African fare includes pap, which is made from maize meal (Africa's staple food), dumplings, mogodu (tripe) umqushu (samp), smileys (boiled sheep's head) amadumbe (a potato-like tuber) with imifino (spinach) and always inyama (meat). Isitambu (beans mixed with samp) is a popular choice.

Most of the Province's game lodges offer dinners around roaring fires, where you can enjoy a truly South African tradition, braaied (barbecued) fish, beef, lamb, chicken, pork and wild meat, which are often served with maize meal porridge (pap), spicy tomato relish and a variety of barbecued vegetables. Wild meat choices include everything from impala and kudu, to ostrich, crocodile, giraffe, or warthog. Boerewors (Farmers sausage) is popular. Fragrant meat or vegetable stews (potjiekos), slow-cooked over fires in small three- legged cast iron pots are delicious alternatives.

KwaZulu-Natal is also home to the Durban Curry, which has resulted from the rich cultural mix of the area. Bunny Chow is a unique creation of the Zulu Kingdom. One of the most popular restaurants considered to be the father of Bunny Chow is the G.C. Kapitan Vegetarian Restaurant at 154 Grey Street in the 1940s. The traditional Indian meal sold at the restaurant was roti and beans. As Africans could not enter the restaurant, the manager, known as Bhanya, sold take-aways. He came up with the novel and popular idea of selling the curry packed inside a hollowed out half or quarter loaf of bread. Bhanya's Chow became known as Bunny Chow and is sold at many restaurants and take-aways around the Province. They are tasty, filling and extremely good value for money.

The Province's coastal position ensures that there are many types of seafood to choose from including fresh fish prawns, oysters, calamari, mussels, crab and crayfish.

KwaZulu-Natal has launched a Beer Route. The breweries that can be visited are the Congella - United National Breweries in Durban, South African Breweries in Prospecton, Durban Firkin Hophouse Micro Brewery & Pub at the Pavilion Shopping Centre in Westville, Durban, The Nottingham Road Brewery at Rawdon's Hotel in the KwaZulu-Natal Midlands, Wartburger Brauhaus in Wartburg, the Ijuba-United National Breweries in the Battlefields of Dundee, the Farmers Bauhaus, at Hattingspruit near Dundee and the Zululand Brewing Company in Eshowe. A visit to the brew route includes demonstrations of the art of beer making, beer tasting and the opportunity to purchase gift packs of the beer. (http://www.beer.kzn.org.za).

South Africa has excellent wines and for a uniquely South African experience, visit a shebeen!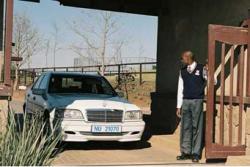 Security
It is sensible to take the same basic common-sense precautions in the major cities of KwaZulu-Natal, as you would in any other city in the world. Be observant, and do not draw attention to yourself by flaunting an expensive camera, jewellery, or large amounts of cash. Deposit valuables in your hotels safety deposit box. Do not walk the streets after dark. When returning to your hotel late in the evening, use the main entrance. Lock your car doors, and keep the windows closed. Keep personal items and luggage in the boot, rather than on the seat of the car. Plan your route in advance, and use maps. Park in well-lit areas, and do not pick up strangers.