New Approaches To The Economy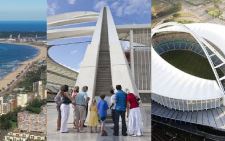 There is no doubt that the tourism sector is a key economic player, and KwaZulu-Natal is poised to create a total of 183 000 direct jobs and 244 000 indirect jobs by 2020. We need to create sustainable jobs for local people, to reduce poverty and address social equity throughout the province.
Our government has adopted a new economic approach, creating special economic zones, where different districts will specialise in specific sectors of the economy where they are most competitive and have a natural advantage. We aim to use the natural resources of KwaZulu-Natal to contribute to supporting basic needs as well as 'green' economic growth.
This shift in economic policy also means that there should be a concomitant change in how business conducts its business. As business people we should begin to scan the economic environment and look for opportunities that will accrue out of this new economic approach.