{BANNER_STUFF}
The Premier is the executive authority of the province, an authority that is sometimes exercised together with members of the executive council. The Premier has the power to appoint members of the executive council and assign their functions. The Premier, working with the executive council, exercises executive power by:
implementing provincial legislation in the province
implementing national legislation
administering national legislation in the province, if assigned by parliament
developing and implementing provincial policy
co-ordinating the functions of the provincial administration and its departments
performing any other functions assigned to the provincial executive in terms of the constitution or law
Ensuring Growth And Development In KwaZulu-Natal
Flowing from the priorities of the people, the National Development Plan, and the KZN Provincial Growth and Development Plan, the incoming administration will consolidate and begin to implement a comprehensive plan to ensure growth and development of our province.
Priority No.1 â€" Basic Services
Our province had made progress in many areas on the provision of water. However, due to factors like climate change, environmental degradation, ageing and dilapidated infrastructure, the progress has been reversed.
The provincial government will coordinate with District Councils to assess their status on provision of water and develop a comprehensive plan to ensure we meet this demand as a key and urgent deliverable amongst the basic needs of our citizens.
Priority No.2 â€" Job Creation
We know that one of the major challenges facing our country is the unacceptably high level of unemployment. This is a major challenge which is ruining lives of our people, especially our youth who are disproportionately burdened by it.
We will strengthen the coordination of all skills development programmes to better equip our people with relevant skills. We will also be moving with speed to stimulate economic industries that have the potential of creating more jobs; and these include the following:
Developing a dedicated support mechanism and infrastructure to enhance manufacturing, given that most of the manufacturing activities create more jobs.
Develop a dedicated support to clothing and textile through exploring possible incentives or establishing a dedicated Special Economic Zone for Textile.
Provide a comprehensive support package to KZN farmers so that they can become more productive and profitable. This will include a dedicated mechanisation plan for small scale and subsistence farmers.
We will further engage National Government in conducting assessment of all farms that have been returned to communities. We must engage in a process of reactivation of all those farms within a clear framework based on supporting those who work the land. It is high-time that the land that has been redistributed to our people is utilised productively, hence this support must focus on those who are committed to work the land.
Priority No 3 â€" Growing the Economy
We fully appreciate that economic growth is central to job creation. The provincial government commits to the following:
Ensure acceleration of the investment drive that the Province led towards the Presidential Investment Conference.
Ensure the implementation of all catalytic investment projects by setting up a permanent coordination mechanism which will support project promoters to fast-track implementation.
Ensure the implementation of District Industrial Hubs and comprehensive support for industrial parks such as KwaSithebe, Ladysmith and Newcastle.
All our efforts on industrialisation will continue to feed and be linked to our two Special Economic Zones namely Dube TradePort and Richards Bay Economic Development Zones.
Priority No.4 - Growing SMMEs and Cooperative
We want to declare poverty as a public enemy. We say so because poverty creates a vicious cycle of hunger, indignity, and insecurity. It contributes to social instability, crime, moral decay, and compounds the impact of under-development.
Therefore, our major focus over the next five years will be on pursuing the radical economic transformation programme - Operation Vula. We are going to ensure that government sources its required products from local small and micro enterprises and cooperatives. The Department of Economic Development, Tourism and Environmental Affairs will soon launch the Operation Vula Fund to provide financial support to feasible SMMEs and Cooperatives.
We want to lift millions of people out of poverty through a clear radical economic transformation programme. We will focus on the development of rural areas and ensure that communities in these areas enjoy the fruits of democracy. We want to rebuild these local areas as engines of national and provincial economic development.
It is through the development of rural communities that we will ensure meaningful inclusive economic growth, redistribution of wealth and the creation of an equal society. We want to deliver a genuinely new South Africa where there is equal access to opportunities.
Priority No. 5 - Education and Skills Development
Education is central to national development. It is through education that the country's human resource gain capacity to be absorbed by industries. The provincial government will continue with plans to provide access to education, including ensuring that children at the age of three years attend early childhood development centres.
We want to see our department of education moving with speed in the secondary education to fully embrace the provision of technical skills and the evolving technological development which is part of Fourth Industrial Revolution to ensure that there is a just transition and that no one is left behind.
Priority No. 6 - Human Settlement and sustainable livelihood
We will continue with the provision of houses and ensuring a sustainable livelihood to all our people. In the last financial year, the department detailed mega housing projects which absorbed more people. These include the building of:
25 000 houses at Cornubia in eThekwini
10 000 houses in uMhlathuze
10 585 social/rental housing in eThekwini Inner City
27 875 Urban Hub units in KwaMashu Bridge City
18 000 Urban Regeneration units in Umlazi
20 000 units in the Amaoti Greater Housing Project
9 511 units in Johston, Blaaubosch Cavan
4 600 units Ilembe: KwaDukuza: Hyde Park
The projects include:
The Hyde Park mixed, Integrated Residential Development Programme (IRDP) in KwaDukuza. 99% of planning has gone through and the programme is expected to deliver no less than 4500 units.
The building of 25 000 houses in Cornubia in eThekwini metro. 12 500 houses have been completed. Ongoing planning to begin with the next phase of development by October 2019 for Phase 2A.
JBC Newcastle IRDP. Planning is 100% complete, and 2011 units are being processed for phase 1 to start construction by January 2020.
20 000 units in the Amaoti Greater Housing Project. Planning phase is in progress and currently in the process of land consolidation and assembly.
Bridge City IRDP. Here, 27 875 Urban Hub units in KwaMashu Bridge City will be built. The Social Housing Programme component of the programme is being assessed for implementation by January 2020.
10 000 Inner City units.
18 000 Urban Regeneration units in Umlazi.
eMpangeni IRDP to build 10 000 units. Already in construction of services in Phase 1, and about 1600 serviced sites.
In other words, over the next few years, the Province will deliver no less than 125 000 units. A the major focus of this administration will be to develop and implement a clear plan to provide houses to all people who stay in temporary houses.
The department will embark on a vigorous approach through establishing war-rooms together with affected municipalities to ensure implementation, monitoring and delivery of projects targeting these communities.
Priority No. 7 - Build a Peaceful Province
It is an indisputable fact that KwaZulu-Natal is characterised as one of the violent provinces in the country. We need to take decisive action to address violence and crime in the province.
We will ensure the implementation of all recommendations of the Moerane Commission which was tasked to investigate factors behind the killing of political leaders and activists. This work will also include support by the National Task Team which is investigating cases related to the killing of political leaders.
Crime has equally become a vicious scourge in many areas. People live in fear as criminals embark on a reign of terror in communities. The situation gets compounded by the lack of effective response from law enforcement agencies because of apparent lack of capacity, inadequate resources, or alleged lack of commitment from the police. We will monitor the functioning of all police stations which have high levels of crime and ensure that we take necessary interventions.
We will further ensure the functioning of community policing forums to help mobilise communities to work in support of the law enforcement agencies. Working with the people and all sectors of society, we commit to building a peaceful province where no one will live in fear.
Priority No. 8 - Build a caring and incorruptible government
We have undertaken to ensure that all departments are fully functional, effective, and strictly adhere to the public service principles of Batho-Pele.
We are mindful that the conditions of some public servants require major improvements and we commit to spare no time in attending to their legitimate concerns so that all public servants are singlemindedly focused on serving the people.
The Premier's Office will embark on Operation Siyahlola which will focus on the functioning of the departments, government service centres and monitoring the implementation of government projects.
We will do this to ensure that we instil the culture of serving the people because ours is a National Democratic Revolution which seeks to attain human dignity and equality for all.
We draw inspiration and courage from the ANC Strategy and Tactics which says: "If there were to be any single measure of the civilising mission of the NDR, it would be how it treats the most vulnerable in our society".
This means we must create safe communities where vulnerable children, disabled persons, and the elderly will live and prosper in an environment free from harm, hunger, and discrimination.
We will ensure that all cases of corruption are dealt with expeditiously and further ensure transparency in the work of government especially the procurement processes. The abuse of political or administrative power must not, and will not, be tolerated.
(Source: Inauguration Speech delivered by the Premier of KwaZulu-Natal, Mr Sihle Zikalala - 27 May 2019)
Economic Benefits
Economic benefits and wealth creation must be aimed at improving the lives of all people in KwaZulu-Natal. Based on a deep understanding of the fact that the eradication of poverty and inequality is not just a social matter, but a matter that requires a comprehensive and holistic approach from all sectors, the KZN Poverty Eradication Strategy process was initiated in 2014. The masterplan comprises five key strategies or game changers, namely:
1. Social security and housing, where the focus is on improving child health outcomes, improving access to quality education, uplifting living standards, food and nutrition security, social security, as well as community mobilation and development.
2. Agriculture development, by adopting, adapting and fast-tracking the Fetsa-Tlala approach to ensure household food security, linking mechanisation to entrepreneurship, commercialisation of livestock on communal land; revitalisation of land reform farms; promotion of agriculture co-operatives and agribusiness youth empowerment.
3. Enterprise development through opportunities presented in waste management, construction, processing plants, rural renewable energy, mining and business support.
4. Employment creation with specific emphasis on rural infrastructure development, revamped expanded public works programme, rural tourism and communal milling stations.
5. Skills development, in particular to address issues of early childhood development, primary and secondary schools education improvement, skills alignment to economic growth, artisan development, and youth skills development and lifelong learning.
Primary Health Care
Enhancing healthy communities and citizens in KZN is largely dependent on a comprehensive primary health care programme, as well as on the provision of adequate sanitation, water and other infrastructure without which community health will be compromised regardless of the level of health services provided. The focus over the next five years will be strongly on the reduction of maternal, neonatal and child mortalities by accelerating:
ƒƒ Prevention of Mother-to-Child Transmission (PMTCT) of HIV by reducing vertical transmission
ƒƒ Reducing maternal mortality in facilities to 133 per 100 000 live births by accelerated implementation of the Campaign on Accelerated Reduction of Maternal and Child Mortality in Africa (CARMMA)
ƒƒ Child survival strategies and the implementation of Phila Mntwana at community level to expand the reach for children under 5 years
ƒƒ Initiation of TB screening and initiation of treatment in children under 5 years
The Province aims to reduce the number new HIV infections by 50% by 2016 and reduce the impact of HIV and AIDS by expanding access to an appropriate package of treatment care and support to 80% of all people diagnosed with HIV.
Human Settlements
The 2014/15 financial year has seen a number of new success stories relating to the commitment made by government to deliver sustainable human settlements for different segments of the South African population. We have seen:
ƒƒ A decrease in the housing backlog from 17.9% in 2010 to now a 13% backlog, with just under 100 000 having been built over this period
ƒƒ 22 316 housing units have been completed and 2998 sites have been serviced in the last year, of which 12 923 units were delivered in rural areas in the last year
ƒƒ The completion and hand over of 7,420 units in the last year as part of the programme aimed at eradicating slums and upgrading informal settlements
ƒƒ The Vulindlela Peoples Housing Process wherein the community is involved in building their own homes has built 2,349 houses to date this year
ƒƒ Great strides being made in the further development of the Cornubia project.
Social Welfare Services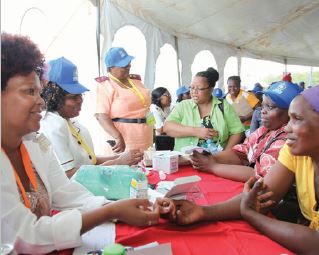 The focus is specifically on improving the quality of and access to social welfare services to protect the rights of the vulnerable sector of society, namely children, youth, women, older persons, people with disabilities, people affected by HIV and AIDS and families, especially in under serviced areas.
Early Childhood Development
Coordination and integration of Early Childhood Development services remain paramount. In expanding access to ECD services, 146 ECD centres and 52 programmes have been registered in terms of the Children's Act. Two new noncentre based programmes also received financial support and ECD Stimulation Toy Tubs were distributed in the Ugu, UMkhanyakude, UMzinyathi, Zululand and iLembe districts.
KZN Disability Strategy
The KZN Disability Strategy was reviewed last year, in collaboration with the disability sector, to ensure that the province is responding to the needs of this sector of society. As part of expanding services to persons with disabilities, the roll-out of a Community Based Rehabilitation Programme was piloted in three districts, namely Umzinyathi, uThukela and Amajuba. Awareness programmes on children and youth with Dyslexia and Autism and persons with Albinism were conducted in eThekwini Metro to inform people about such disabilities.
Youth Development
The Youth Development Chief Directorate was created to provide greater focus on and support for youth development issues in KwaZulu-Natal. A new Youth Development Strategy was adopted at a Youth Development Summit hosted in August 2014.
A KZN Bursary Holder Alumni Association has been established to acknowledge graduate bursary holders, as well as to register, track and trace graduates.
Good progress has been made with the soliciting of private business, state owned companies, and other potential funding sources to form partnerships and/or collaborations with the KZN Government in funding youth skills development programmes.
Project Sukuma is a partnership initiative between the KZN Department of Health, the South African Military Health Services (SAMHS), the KZN Department of Education and the Office of the Premier to train youth to serve in the Emergency Medical Service including Maritime Medical and Diving Rescue Service in the Province. The province has also entered into MOU with the Consulting Engineers South Africa (CESA) to facilitate training opportunities for youth in the construction and infrastructure development process.
The KwaZulu-Natal Youth Leadership Development Foundation Bill will seek to establish an appropriate mechanism to secure additional funding for youth development and empowerment, as well as for the development of youth leadership via maximum skills and academic achievements across various skills of study. Operation Sukuma Sakhe Operation Sukuma Sakhe (OSS) is starting to render results through the OSS War Rooms.
The OSS system currently provides us with structures and mechanisms to promote coordination and integration of effort from all spheres of government, with structures of non-governmental institutions at provincial, district, local and ward levels. These War Rooms have become the centres from where urgent requests for assistance, the dissemination of important information and delivery for key services to communities can be addressed.The centrepiece of every War Room is fight HIV and AIDS related programmes.
Strategic Goals And Objectives

INCLUSIVE ECONOMIC GROWTH
Develop and promote the agricultural potential of KZN
Enhance sectoral development through trade investment and business retention
Enhance spatial economic development
Improve the efficiency, innovation and variety of government-led job creation programmes
Promote SMME and entrepreneurial development
Enhance the Knowledge Economy
HUMAN RESOURCE DEVELOPMENT
Improve early childhood development, primary and secondary education
Support skills development to economic growth
Enhance youth and adult skills development and life-long learning
HUMAN AND COMMUNITY DEVELOPMENT
Eradicate poverty and improve social welfare services
Enhance health of communities and citizens
Safeguard and enhance sustainable livelihoods and food security
Promote sustainable human settlements
Enhance safety and security
Advance social cohesion and social capital
Promote youth, gender and disability advocacy and the advancement of women
INFRASTRUCTURE DEVELOPMENT
Development of seaports and airports
Develop road and rail networks
Develop ICT infrastructure
Ensure availability and sustainable management of water and sanitation for all
Ensure access to affordable, reliable, sustainable and modern energy for all
Enhance KZN waste management capacity
ENVIRONMENTAL SUSTAINABILITY
Enhance resilience of ecosystem services
Expand the application of green technologies
Adapt and respond climate change
GOVERNANCE AND POLICY
Strengthen policy, strategy coordination and IGR
Build government capacity
Eradicate fraud and corruption
Promote participative, facilitative and accountable governance
SPATIAL EQUITY
Enhance the resilience of new and existing cities, towns and rural nodes, ensuring equitable access to resources, social and economic opportunities
Ensure integrated land management use across the Province, ensuring equitable access to goods and services, attracting social and financial investment
KZN Economic Stats for KZN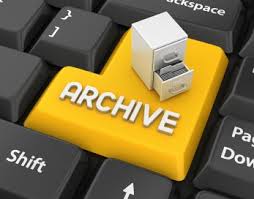 Click on link to see
KZN Economic Stats for KZN
archive dating back to March 2010
Economic Development, Tourism & Environmental Affairs
A growing, developing and caring province firmly focussed on vision 2030!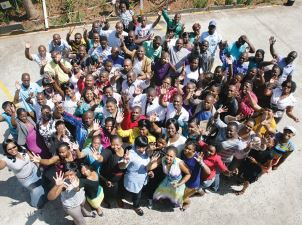 The Provincial Government of KwaZulu-Natal is determined that we will have "A prosperous Province, with healthy secure and skilled people, acting as a gateway to Africa and the World". A clear plan of action is expressed in the Provincial Growth and Development Plan setting comprehensive targets of what achievements are required to ensure that the Vision is realised. The Province is committed to the Key National Priorities namely:
ƒƒ Creation of more jobs, decent work and sustainable livelihoods for inclusive growth
ƒƒ Rural development, land reform and food security
ƒƒ Improved quality basic education
ƒƒ A long and healthy life for all South Africans
ƒƒ Fighting crime and corruption
ƒƒ The implementation of the Nine Point plan to grow the South African Economy
These National Priorities, and for that matter all 14 Outcomes of the NDP remain the foundation of the Provincial Growth and Development Plan. The following indicate some of the actions underway.
Priority Intervention 1: Revitalisation of the agriculture and agro-processing value chain (APAP)
A KZN Agrarian Transformation Strategy will, contribute to rural economic development, increased production, job creation and market access for farmers mainly in rural areas through their integration into global value chain.
Priority Intervention 2: More effective implementation of a higher impact Industrial Policy Action Plan
The Richards Bay Industrial Development Zone (RBIDZ) remains an engine for job creation and a catalyst for foreign direct investment. This facility has already attracted investments of over R6,8 billion including a R4,5 billion Titanium plant. Key milestones include: -
ƒƒ R2 billion biomass plant,
ƒƒ R300m pipe manufacturing plant,
ƒƒ R16m paint manufacturing enterprise,
ƒƒ R20m logistic services
Priority Intervention 3: Advancing beneficiation (adding value to our mineral wealth)
A KZN Mineral Beneficiation Strategy has been developed, which is aimed at driving the minerals sector in KwaZulu-Natal towards a more profitable, socially accountable and environmentally sustainable future.
The Province is currently conducting an analysis of the contribution of coal and phosphate in terms of their socio-economic development, risks and opportunities.
The Department of Economic Development, Tourism and Environmental Affairs (EDTEA), has conducted a coal discards study that identified all existing coal mines and coal discards in the Province. These discards have been classified according to their economic value, environmental impact and logistical or ease of access to the discards.
Priority Intervention 4: Unlocking the potential of SMMEs, cooperatives, township and rural enterprises
The Co-operatives Programme has two very specific objectives, namely to provide food security and to create economic activity at a very basic community level. Plans are advanced to get co-operatives involved in the production of commodities that can be branded and marketed, for both domestic and international market. The KZN Small Business Development Agency together with Ithala, provide holistic financial and nonfinancial support services to the co-operative sector.
The Provincial Association of Traders to handle bulkbuying and warehousing for the co-operatives and SMMEs has been established. Buildings owned by Ithala across the Province are to be used as warehouses. This is to create direct access to suppliers and reduce costs of goods.
An SMME Academy is to be established to provide the necessary skills desperately needed by the formal and informal economy.
Priority Intervention 5: Growing the oceans economy
The maritime industry sector has potential to be an engine for sustainable economic growth and a game changer for the Province in a number of secondary areas. Opportunities comprise port optimisation in sectors such as containerisation, oil and gas, ship and rig repair, boat building and aquaculture.
Priority Intervention 6: Resolving the energy challenge
The RBIDZ is being used to pioneer an energy production hub. Currently, about 20 hectares of land have been identified to host gas-to-power operations in an effort to yield diversified energy generation capacity from renewable sources. Its importance lies both in improving the quality of life for the previously disadvantaged majority as well as supporting large-scale industrial development. This lack of access to efficient modern energy has significant impact on socio-economic development.
Priority Intervention 7: Managing work place conflict
The Province encourages everyone to work together to minimise workplace labour conflict that impact negatively on productivity. Everyone must work together to resolve any emergent disputes and pull our country to prosperity.
Priority Intervention 8: Scaling up private sector participation
The following projects are in the pipeline:
ƒƒ Vossloh Project ' which is a French company looking at setting up a manufacturing facility in KwaDukuza
ƒƒ HBM and SA Health Project ' This is a condom manufacturing project to supply the local market and export to the rest of the continent, and is a partnership between a local company and a USA headquartered company.
ƒƒ Multi-Smelter Park Project Iron Ore Project ' The Melmoth iron ore project is a joint venture between Jindal Mining SA (Pty) Ltd and Sungu-Sungu Mining, as the principal Prospecting Right License holder.
ƒƒ Manufacture of Ethanol from Sugar Project ' The project promoter, Silvapen (South African / Brazilian Company) intends to establish an ethanol manufacturing plant near Jozini on the Makhatini Flats.
ƒƒ St Lucia Wind Farms Project
ƒƒ Hebei Iron and Steel in Richards Bay IDZ to the total of R75 billion.
Priority Intervention 9: Cross-cutters related to ICT, Transport infrastructure, Science and Technology and Water
The King Shaka International Airport is growing as a strategic air transportation hub. The Province is planning to spend R12 billion on infrastructure in 2016/17. Department of Transport will spend the lion's share of this budget at 55%, followed by the Department of Education at 20% of the infrastructure budget and Department of Health at 13%. Other departments spend will be the remaining 12%. The Education infrastructure budget includes funding allocated in the Adjustments Estimates of R150 million. This funding is ring-fenced to address the water and sanitation backlogs in schools.
KZN Provincial Government Budget Highlights 2018/2019
PROVINCIAL BUDGET ALLOCATIONS
Ms B.F. Scott MEC for Finance tabled the 2018/19 KZN Medium Term Expenditure Framework (MTEF) Budget in the Provincial Legislature on the 16 March 2018.
This allocation indicates the amounts budgeted per provincial department and provides a broad overview of what these funds will buy. (The following provincial departments are listed in order of budget allocation.)
Department of Education
The largest portion of the provincial budget goes to the Department of Education at 41.6%. The budget allocation over the MTEF is R50.9 billion, R53.8 billion and R57.9 billion.
The largest share of the department's budget allocation is for the provision of personnel. The focus over the MTEF will be on improving curriculum delivery, particularly through ensuring access to high quality Learner Teacher Support Material.
All learners in quintiles 1, 2 and 3 schools will continue to be fed through the National School Nutrition Programme grant. Funds are also allocated for the construction and maintenance of ECD classes, as well as procurement of LTSM for these schools.
The department will also continue to focus on providing education for learners with special needs. The department will roll-out various infrastructure projects.
Department of Health
The second largest portion of the provincial budget goes to the Department of Health at 34.6%. The budget over the MTEF is R42.3 billion, R45 billion and R48.3 billion.
This continues to be for the delivery of primary health care services to the approximately 88.1% uninsured population of KZN, as well as preventive, promotive, screening, referral, rehabilitative, curative and emergency medical services delivered through fixed clinics, community health centres and district hospitals.
The main cost drivers for the department are the payment of salaries, the high rate of inflation on medicines and medical supplies and services, payments to the National Health Laboratory Services for tests performed, increased demand for health services, as well as increased catering and fuel costs.
Other factors are the increasing demand for the treatment of TB, projects such as the reduction of infant and child mortality through immunisation, and the change to the Universal Test and Treat programme for patients diagnosed with HIV and AIDS. The department will roll-out various infrastructure projects.
The department increased its budget in 2017/18 to clear the backlog in the procurement of medical equipment, and this budget remains at this higher level in 2018/19 with strong growth in 2019/20, to continue addressing the backlogs.
The Department of Transport
The Department of Transport receives 8.2% of the provincial budget. The budget allocation is R10 billion, R10.4 billion and R11.1 billion over the 2018/19 MTEF.
The bulk of the department's budget allocation is for investment in the provincial road network in respect of the construction and upgrade of roads and the maintenance of the provincial road network. Various projects will be undertaken over the MTEF, including the construction of new gravel roads, new blacktop roads, new cause ways, new pedestrian and vehicle bridges.
In 2018/19, the department will also continue to provide the subsidisation of bus services, as well as to continue to undertake law enforcement and road safety campaigns.
The department will continue to mainstream EPWP into its work to achieve its target of 58 260 work opportunities in 2018/19. This will be done by increasing its focus on labour intensive construction. In this regard, R200 million worth of projects will be implemented using labour-intensive construction.
Human Settlements
The Department of Human Settlements receives R3.6 billion, R3.8 billion and R4.1 billion over the MTEF. The main purpose is for the provision of housing to various sectors of the population including rural areas and informal settlements, with the bulk of the funding being provided via the Human Settlements Development grant.
The department is responsible for the implementation and monitoring of housing delivery within all districts including the eThekwini Metro, through various subsidy mechanisms in terms of national and provincial policies.
The department provides for the facilitation and integration of housing sector planning, education of stakeholders in housing sector planning, alignment of the housing budget with the current and future housing needs, and the capacitation of housing stakeholders for housing delivery through mentorship and training.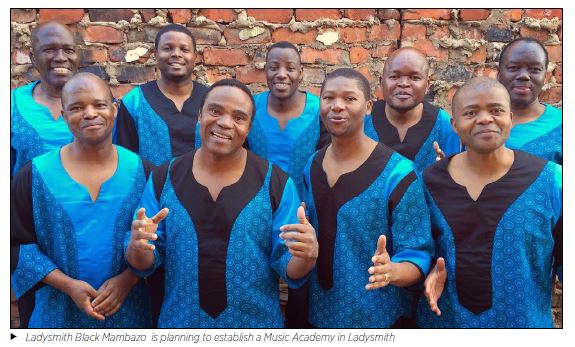 Continued focus on slums clearance projects remains a provincial priority. It is anticipated that these projects will provide alternative and permanent housing for 134 601 families currently living in slums, with 24 522 units expected to be built over the MTEF.
In 2018/19, it is expected that some 4 110 units will be completed. The department will continue with the implementation of the Cornubia Integrated Residential Development Programme north of Durban as a national priority catalytic project in 2018/19. Over the 2018/19 MTEF, a total of 2 704 units will be built accommodating the same number of families.
Social Development
The Department of Social Development receives R3.3 billion, R3.5 billion and R3.7 billion over the 2018/19 MTEF. The bulk of the department's budget allocation is mainly for the provision of social work practitioners.
The budget includes national priority funding allocated for the improvement of the quality of services provided by NPOs. In 2018/19, the department will continue to implement the rationalisation of services rendered through funded NPOs, to ensure that the funding needed for the carry-through costs of the 6% increase given to NPOs in 2015/16 is funded in 2018/19.
The department will continue to provide social welfare services such as services to older persons, persons with disabilities, care and services to families, as well as child care and protection services, amongst others.
Economic Development, Tourism and Environmental Affairs
EDTEA receives R3 billion, R3.2 billion and R3.4 billion over the MTEF.
The bulk of the budget caters for transfers to its public entities, namely the Richards Bay IDZ, Dube TradePort, Ezemvelo KZN Wildlife, amongst others. The budget provides for various programmes, including implementation of the Black Industrialists programme, Operation Vula, and implementation of Industrial Economic Hubs.
The department will forge partnerships with institutions of higher learning such as Durban University of Technology to provide training for the youth, disabled, women and unemployed to equip them with relevant skills to become employable and run successful businesses that will create more job opportunities.
Operation Vula will focus on various sectors, including clothing, furniture, manufacturing, bakeries, agriculture and infrastructure development. In addition, the department will focus on the development and establishment of the Ladysmith Black Mambazo Music Academy in Ladysmith. The department is also in the process of designing a 5-year Master Plan for formalisation of the informal economy aimed at streamlining all informal economy activities in the province, thus facilitating the transition from the informal to the formal economy, in line with radical economic transformation. The implementation of community-based, rural and township tourism projects remains a priority as part of radical economic transformation within the sector. EDTEA will continue to partner with key stakeholders in the implementation of key tourism projects.
Agriculture and Rural Development
The Department of Agriculture and Rural Development receives R2.3 billion, R2.4 billion and R2.6 billion over the MTEF.

This will focus on providing support to food insecure communities at subsistence and household food production level. Continued support will be provided to commercial farmers with the aim of improving agricultural production, as well as focusing on the development of rural communities through agrivillages and a co-ordinated approach to rural development. Through the Food and Nutrition Security programme, the department has budgeted R203 million for interventions including One-Home-One-Garden, Community gardens, One-Hectare-One-Household, Institution gardens, One-Household-One-Fruit tree (or more), indigenous goats, indigenous chickens, as well as mushrooms.

The department will prioritise infrastructure projects comprising nurseries, grazing camps, dams, boreholes, irrigation schemes, dip tanks, poultry, piggeries, etc.

The Department of Public Works
The Department of Public Works receives R1.6 billion, R1.7 billion and R1.8 billion over the MTEF.

This will largely be used for the payment of property rates relating to provincial properties, as well as continuing with the implementation of Government Immovable Asset Management Act projects.

In 2018/19, condition assessments of 209 district offices and four district hospitals will be undertaken, and maintenance plans will be developed for these facilities. The department will continue to ensure that the EPWP generates more work opportunities towards creating sustainable jobs, which will contribute meaningfully to poverty alleviation, and this will continue to be extended to beneficiaries with disabilities. The department has set a target of 6 000 work opportunities and 600 Full Time Equivalents in 2018/19 in this respect.

The department will continue with the provincial co-ordination and monitoring of the EPWP and will support 66 public bodies, made up of 54 municipalities and 12 provincial departments reporting on EPWP to ensure that their set EPWP targets are attained.

Co-operative Governance and Traditional Affairs (CoGTA)
CoGTA receives R1.7 billion, R1.8 billion and R1.9 billion over the MTEF.

The department will continue to co-ordinate, support, promote and enhance governance, administration and public participation in local government, as well as provide support and build capacity within traditional institutions. The department will continue to support the installation and recognition of Amakhosi and will ensure that the Traditional Council elections are transparent, free and fair.

The department's role is also to promote informed integrated planning and development in the province. This includes developing traditional master settlement plans in consultation with Amakhosi to achieve structured planning in rural areas. They will also support municipalities with the development of nodal plans for towns, and to accommodate growth in small town nodes. The department will map data relating to climate change to enhance the province's response to this critical issue. In this regard, Disaster Management Centres will be supported and maintained, and assistance will be given to all districts and departments with regard to disaster risk management planning.

Arts and Culture
The Department of Arts and Culture receives R962.6 million, R975.8 million and R1 billion over the 2018/19 MTEF.

The department will continue to uphold its core mandate of ensuring cultural advance of all people in the province through hosting various cultural events and provision of reading and writing material.

The department will focus on the transformation of existing museums to better portray the diverse cultures of the province. A total of 230 public libraries will receive funding in support of staffing and operational costs. New books will be purchased to add to the available collection of 3.3 million items.

The department will purchase books supporting school curriculum and tertiary education modules to satisfy the demand for educational support in public libraries.

Office of the Premier
The Office of the Premier receives R787.1 million, R822.6 million and R874.7 million over the 2018/19 MTEF.

The functions of the Office of the Premier include the coordination of provincial policy and planning processes, the provision of provincial leadership and inter-departmental co-ordination, and the promotion of a culture of human rights consciousness and gender sensitivity across the province, amongst others. The budget allocation is for cross-cutting and transversal activities, such as Operation Sukuma Sakhe, integrity management, youth development, the Nerve Centre, support to His Majesty the King, as well as transfers to its three public entities, Amafa, the KZN Gaming and Betting Board and the Royal Household Trust.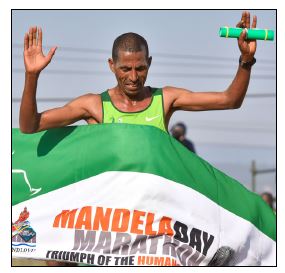 Provincial Treasury
Provincial Treasury receives R650.9 million, R677.3 million and R721.4 million over the MTEF.
The bulk of the department's budget is for financial governance, internal audit and SCM. Treasury will continue to provide technical support in the development of the Provincial Infrastructure Master Plan.
Treasury will also continue to monitor the spending of departments and public entities, with the aim of keeping provincial spending within budget, with a focus on infrastructure spending. In this regard, various oversight bodies will continuously be kept informed of the provincial budget performance. The current practice of monitoring all departmental bank balances on a daily basis to ensure effective cash flow management will be maintained.
Treasury will continue to enforce compliance with all SCM prescripts in provincial departments, municipalities and public entities and establish and maintain a strategic link between financial management reforms and procurement processes. Comprehensive compliance assessments will be undertaken to ensure that incidents of irregular expenditure relating to SCM processes are reduced. Support will be given to departments and public entities in an effort to improve audit outcomes. Treasury will continue to provide internal audit services to departments by performing risk-based audits, with specific focus on overall good governance, and will roll out the revised provincial risk policy and framework.
From 2018/19, the Municipal Finance unit becomes a stand-alone programme and will continue to be responsible for municipalities' budgets, accounting and reporting, as well as the Municipal Support Programme.
Provincial Legislature
Provincial Legislature receives R565.2 million, R600.5 million and R640.8 million over the MTEF.
The bulk of the Legislature's budget relates to the areas of law-making and oversight, as well as public participation. Public involvement initiatives like Taking Legislature to the People will continue. The Legislature will strive to increase stakeholder involvement in line with the constitutional mandate of facilitating public involvement in the legislative and other processes of the Legislature.
Departments will be invited to a stakeholder summit to present their respective APPs which identify their performance indicators and targets for the year ahead. The public will be engaged in the presentations of the APPs. The committees will provide oversight to ensure that the Executive delivers high quality services which are in line with the targets in their APPs.
Sport and Recreation
The Department of Sport and Recreation receives R452 million, R476.7 million and R507 million over the MTEF.
This budget is used to promote, develop, administer and fund sport in KZN. It also ensures advancement of participation in sports and recreation, talent identification, and the promotion of performance excellence, as well as the construction of sports and recreation facilities. Some of the plans for 2018/19 include the construction of 71 sports and recreation facilities, comprising one basic sport and recreation facility, 11 outdoor gyms, 11 multipurpose courts, 11 kick-about sport facilities, 33 children's play gyms and four new resourced district hub fitness centres Training will be provided to 450 educators and volunteers in coaching, technical officiating, and team management. In addition, the department is targeting to provide 400 identified schools with sport equipment and attire. The department will continue to place a high priority on promoting active healthy lifestyles among citizens in an effort to promote the fight against lifestyle diseases and obesity.
Community Safety and Liaison
The Department of Community Safety and Liaison receives R224.9 million, R228 million and R242.8 million over the MTEF.
The bulk of the department's budget is for community safety initiatives, including the Voluntary Social Crime Prevention Programme, maintenance of Community Safety Forums and Community Policing Forums, crime awareness campaigns (victim empowerment, drug abuse, etc.), police station evaluations, justice, crime prevention and security, dealing with stock theft, cross border conflicts, and taxi violence, amongst others.
Radical Economic Transformation
"Both the 2015 KwaZulu-Natal Citizen Satisfaction Survey and the 2016 Community Survey, both conducted by Stats SA, confirmed that although substantial progress has been made in addressing poverty in our Province, the gains made are not adequate or at a pace to meet the expectations of our communities. It is therefore imperative to embark upon a process of Radical Economic Transformation as a drive to address the persevering triple challenges of poverty, unemployment and
inequality." (Premier Mchunu: State of the Province Address 2017).
Radical Economic transformation does not mean taking from those that have wealth and distributing it to others. It means trying to change the structure of the economy by including those who were previously disadvantaged. It is against this background that the Province has embarked upon Operation Vula to formulate a comprehensive business and operational plan to open up economic opportunities for mass based social enterprises and cooperatives, led by African people in particular, to benefit from capital intensive state led infrastructure programmes, as well as from the state buying power.
Operation Vula means that the provincial government is opening a space for emerging entrepreneurs and ensuring that through the procurement processes and policies of the country all people will be allowed to participate. All government departments of the provincial government of KwaZulu-Natal have either developed or are in the process of developing an appropriate strategy to ensure that the programme has multiple points of entrance and effectiveness.
In this regard it means that 50 % of all government procurement spend should be ring-fenced for those who were previously disadvantaged in order for them to be integrated into the economic mainstream.
Added to this requirement, government departments will have to procure goods and services within the area where a project is operational and will not be permitted to transport goods and services from outside that particular locality when they can be sourced from within. This government sector is a huge market that community based social enterprises such as co-operatives and SMMEs could infiltrate as opposed to the current situation where the suppliers are big traders that undermine empowerment efforts. The intention of Operation Vula is to ensure that money in circulation in townships and rural areas exchanges more hands before it leaves the community.
Radical Agrarian Social Economic Transformation
The National Development Plan estimates that agriculture has the potential to create more than one million jobs by 2030, contributing to food security and efforts to reduce poverty levels. RASET meaning radical agrarian social economic transformation, talks to the value chain in the agriculture sector.
Government, with its considerable market through its different social service departments, offers viable business opportunities for farmers, especially in rural and peri-urban areas. Many government departments, such as schools, hospitals, places of safety and correctional services, have large populations of dependents for food provision. Consequently, through their consumption of agricultural products, the following government departments' portfolios could contribute significantly to the empowerment of people:
Department of Social Development's Food Distribution Model that is worth R263 million based on fresh and dry food produced in this province annually
Department of Education's National School Nutrition Programme, which has an annual budget
of R220 million on fresh produce alone, while R790 million is spent on dry food and cooking for 5273 schools
Department of Health's Food Service Model, which spends R220 million in respect of the outsourced units and R 51 million for in-house units for public hospitals.
Some districts in KwaZulu-Natal, such as King Cetshwayo District and eThekwini Municipality have active institutional arrangements in the form of trade agencies in place. These initiatives have a high social impact on strengthening local communities. Of significance is that not only do people get fed, but local transport companies obtain work and farmers get paid almost immediately. These arrangements should be replicated in other parts of the Province to ensure this programme is accessible to all communities.
RASET is also a critical instrument for the empowerment of designated social groups such as women, youth, people living with disabilities, and military veterans who have to be drawn into the food supply value chain.
Empowering our people with necessary skills to cultivate their land and tender livestock for the market as opposed to subsistence farming is also required. This training should be coupled with the provision of both technical and business skills for farmers to be able to achieve sustainable yields for the market.
In order for RASET to perform optimally, the access to arable land by the target beneficiaries of the programme needs to be addressed. Historically, both colonial and apartheid governments ensured that the black majority was confined to a mere 13% of the country's land, while almost 87% of productive and fertile tracks of land was the preserve of white people. This disparity has ensured huge inequalities since the former could not actively participate in wealth generation through agricultural activities, mining and many industrial pursuits.
The Province of KwaZulu-Natal is determined to work with national government in fast-tracking land reform on a considerable scale compared to what has happened over the past twenty two years.
Black Industrialists
Radical economic transformations also mean integrating people who want to participate as entrepreneurs through ensuring that they now participate in key sectors such as manufacturing. Hence, through the black industrialists programme,
entrepreneurs who want to enter the space of industrialisation will be assisted through the funding of feasibility studies, training and research as well as ensuring that they have startup capital.
The provincial development finance institutions (DFI) such as the KZN Growth Fund and Ithala Development Finance Corporation have been directed to prioritise projects that meet the Black Industrialists criteria as set out in the Department of Trade and Industry (the dti) policy. The DFIs are already playing a key role in appraising projects for co-funding as well as facilitating the process of applying for funding with the dti and other developmental funding institutions.
Skills and Training
Training and skills development is essential; the Department of Economic Development, Tourism and Environmental Affairs is working in partnership with the Coastal KZN Technical and Vocational Education and Training (TVET) College to support SMMEs and cooperatives with their training needs. Furthermore, the province will be working with the private sector to identify supplier development opportunities for black industrialists. The intention is not only to equip entrepreneurs with training but to ensure that they enter the marketplace. Consequently, incubation programmes will be required in order to ensure that entrepreneurs not only obtain skills but are also equipped to participate in the economy in a sustainable manner.
Mr Zikalala MEC for the Department of Economic Development, Tourism and Environmental Affairs says, "Incubation programmes, need to avoid typically weaknesses, they need to go beyond preparing an individual to be an employee but must look at business orientation. A six month programme of support is not sufficient in order to acquire the required technical skills as well as be equipped with appropriate business skills. A period of at least two to three years of support in an incubator is required. Once we see that a person has sufficient knowledge, skills and business acumen to run their own business in a sustainable manner we can then allow him or her to stand on their own feet."
"We have young and growing population with a lot of potential who need to be supported through the policy of radical economic transformation irrespective of class, race, gender and spatial location. It is apparent that government cannot address the developmental challenges that the province face alone. Only a structured collaboration among government, civil society, the labour movement and the private sector will serve as a pillar of the provincial radical economic development process," concluded Zikalala.