{BANNER_STUFF}

Finance: MEC Ms Belinda Scott
Academic Profile
Bachelor of Social Science, University of Natal, Durban, 1984

Honours in Social Science, University of Natal, Durban, 1990

Masters in Social Science, University of Natal, Durban, 1993

French III, Non-degree purposes, University of Natal, Durban, 1998

Diplome d"Etudes en Langue Francaise, DELF, Ier Degre (International Exam), 1999

Constitutional Litigation, towards Masters in Constitutional Law, University of Natal, Durban, 2000 - First Class pass

Career / Positions / Memberships / Other Activities
Member of KwaZulu-Natal Provincial Legislature since 1994

Former Chairperson: Finance Portfolio Committee

Former Member: Economic Development and Tourism Portfolio Committee

Former Member: Public Accounts Standing Committee

Former Member: Co-operative Governance and Traditional Affairs Portfolio Committee

Member of the African National Congress

ANC Provincial Co-ordinator: Legal and Monitoring

ANC Member for the IEC Provincial PLC
Budget 2014/5
Provincial Treasury plays a significant role in guiding the Province in the implementation of financial reform and to ensure prudent financial management and budget disciplin.

The Provincial Treasury commits itself as a change agent to:
Ensure equitable resource allocation for the Province of KwaZulu-Natal

Analyse and monitor government (provincial and local, including public entities) revenue and expenditure

Instill prudent financial management and good governance

Undertake robust public policy research

Contribute to the realisation of government policy priorities by ensuring that government interventions in the economy are targeted, efficient, sustainable and empower our people

The ongoing revision and tightening of systems and processes in supply chain management to reduce the possibility of financial abuse and arrest spiraling irregular expenditure

The detection and elimination of non-compliance, fraud and corruption in government through our Internal Audit unit

To instill effective cashflow management to maintain the positive cash position of the Province
The following are some key interventions for the 2014/2015 Financial year
Public Finance - a business unit within the KZN Treasury - will continue to act as the Big Brother.

There will be "robust focus" on the province"s own revenue generation by

The Department of Health minimising the loss of motor vehicle licencing revenue to neighbouring provinces.

Department of Health will boost its revenue collection potential with regard to patient fee

The KZN Gaming and Betting Board and the KZN Liquor Authority are expected to increase their revenue collections through a number of initiatives
Design Mode or Module Setup Pending.
0800 201 049
OFFICE HOURS: Mon-Fri (07:30-16:15)
Dealing with Queries related to
1. Supply Chain Management
2. Suppliers Late Payments (Email: Paymentqueries@kzntreasury.gov.za)
3. Investigation into Fraud and Corruption


All other queries : 033 897 4200
Provincial Treasury

Treasury House
145 Chief Albert Luthuli
Pietermaritzburg
3201

PO Box 3613
Pietermaritzburg
3201
KZN Economic Stats for KZN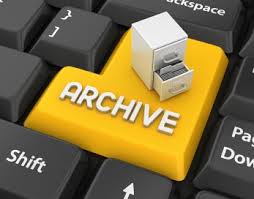 Click on link to see
KZN Economic Stats for KZN
archive dating back to March 2010
KwaZulu-Natal - Economy

KZN Provincial Treasury - Economic Stats KZN
2015-06-04
THE KWAZULU NATAL LABOUR MARKET - A PERFORMANCE AND TREND ANALYSIS 1 UPDATE 13 LABOUR MARKET DEFINITIONS The following definit... continue reading ›

KZN Provincial Treasury - GDP, GOS, and Compensation data and statistics for KZN and major cities
2015-06-02
Below are udpated (1st quarter 2015) GDP, GOS, and Compensation data and statistics for SA, KZN and major cities. Click below link to view annual compensation of employees fo... continue reading ›

KZN Provincial Treasury - May 2015 Newsletter and KZN Regional Inflation Stats
2015-06-02
Some latest economic stats for KwaZulu-Natal. BETI REPORT Mike Schüssler Apr 2015 March BETI may predict increasi... continue reading ›
Archived
Most Popular

PROVINCIAL GOVERNMENT BUREAUCRACY & "RED TAPE" STUDY
2010-04-12

KZN Economy January 2012
2012-01-16
Updated databases for the KZN economy continue reading ›

KZN Provincial Treasury:Spark Cash index April 2013
2013-06-12
Consumer spending and cash withdrawals decreased marginally in April, following a spike in withdrawal activity during the March holiday period, according to the latest statistics released by Spar... continue reading ›
---
Updated economic impact of the 2010 FIFA World Cup