ICT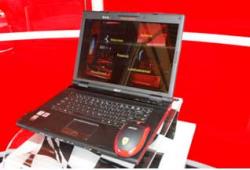 The rapid development of information technology as well as the increased level of sophistication of consumers, rising per capita incomes and the increased demand for services have been driving this shift. This sector has also become an important employer and attracts large amounts of foreign direct investment.
KwaZulu-Natal is striving to be a vibrant, innovative, fully inclusive knowledge society with a strong ICT and electronics brand that speaks of innovative approaches to local and global challenges. KwaZulu-Natal must be an example of an environment where ICT and Electronic-based innovation flourishes with social entrepreneurs from historically disadvantaged population groups, remote communities and the knowledge intensive industry benefiting and contributing to the well-being and quality of life of our citizens.
This will accelerate the development of our knowledge economy and information society and afford the citizens of KwaZulu Natal access to a wealth of information and services that will improve the quality of life, create wealth, accelerate economic development and make our province globally competitive.
There are approximately 240 companies in the ICT and electronics sectors within KwaZulu-Natal (KZN). Of these, about 180 are in the ICT sector and about 60 in the electronics sector. The KZN ICTE sector is heavily concentrated in Durban. More than 80% of the firms in the sector and well over 90% of employment in the sector are in Durban and the surrounding suburbs.
Pietermaritzburg represents the second largest concentration of information and communication technology and electronics (ICTE) firms and Richards Bay represents the third largest concentration of firms.