Manufacturing Sector
KwaZulu-Natal's manufacturing sector is the second largest in the country, after Gauteng Province. The manufacturing sector is geared for export, with nearly a third of South Africa's manufactured exports being produced in KwaZulu-Natal. Its diversified nature is significant in the KwaZulu-Natal's economic growth rate, and generates 20 percent of provincial employment.
The largest manufacturing industries are the automobile and component sector, pulp and paper products, chemicals and petrochemicals, and food and beverages. The mining sector which includes titanium dioxide, zircon along with iron, steel and ferroalloys is important.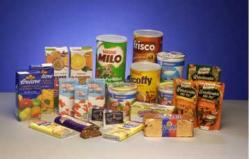 In the chemicals and petrochemicals sector, industrial chemicals comprise a third, at ZAR 1, 1-billion, of the gross output, petroleum and coal products 30 % at ZAR1-billion, chemicals 21 % at ZAR 700-million, and rubber and plastic products the balance. In the textiles, clothing and leather sector, which represents 15% of the manufacturing sector, textiles contributed 54% at ZAR 1, 6-billion and clothing 27 % at ZAR 800-million.

The vehicle-manufacturing industry has created a considerable multiplier effect in component and service providers. The automotive leather industry has grown rapidly, with exports significantly increasing foreign exchange earnings. KwaZulu-Natal has also recently undergone rapid industrialisation, thanks to its abundant water supply and labour resources. Industries are found at Newcastle, Ladysmith, Dundee, Richards Bay, Durban, Hammersdale, Richmond, Pietermaritzburg and Mandeni.

There are many opportunities for small businesses in value added initiatives. Of note is the importance of downstream development, which is required to increase capacity and lay a foundation for successful economic development where it is most needed. One of the industries considered conducive to more downstream development is the aluminium industry, where beneficiation both by large companies and financially-assisted small, medium and micro enterprises (SMMEs) is considered to be economically feasible.
Metals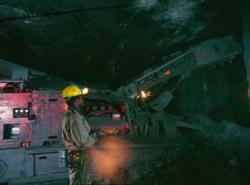 South Africa still has the potential to further raise the level of beneficiated mineral output, particularly in the production of finished goods. Metal fabrication has been identified as a key economic sector whose growth potential will be used to promote the government's objectives of shared economic growth and job creation. Two provinces, KwaZulu-Natal and Mpumalanga contributed more than 67 percent of the total SA processed minerals sales revenue in 2004. Aluminium and titanium slag dominate the KwaZulu-Natal contribution.

The Hillside and Bayside World-class state-of-the-art aluminium smelters are located at Richards Bay. These are supported downstream by a major aluminium extrusion and profiling operation in Pietermaritzburg. The ArcelorMittal steel plant at Newcastle is the fourth lowest cost steel producer in the world. The Tata Steel high-carbon ferrochrome smelter is nearing to completion in Richards Bay. There remains scope to increase take up for extruded products but capital investment is high and margins are low with competition from scale operations KwaZulu-Natal has strong engineering sector with sound export profile and presence of related metals producers to allow for value-added product crossovers e.g. Duys- Engineering.
Stainless Steel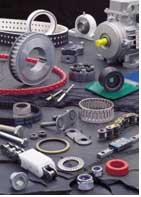 There is a well-established stainless steel manufacturing infrastructure catering for pressure vessels, general tankage, pipe and tube, heat exchangers holloware, automotive exhausts, etc. The KZN Region's stainless steel industry serves sectors such as the pulp and paper, chemical, petrochemical, sugar, automotive, catering and transports industries.
Action Stainless KwaZulu Natal (ASKzn) promotes quality stainless steel products and 3CR12 products, manufactured in KwaZulu Natal, South Africa. http://unguni.com/about_us.htm
Domestic Appliances
Defy Appliances (Pty) Ltd is
Southern Africa
's largest manufacturer and distributor of major domestic appliances. The company's head office is in Jacobs,
Durban
and its products under the Defy and Ocean brand names.
During the past 60 years Defy has taken a leading role in appliance manufacturing, pioneering amongst others the manufacturing of gas stoves, washing machines, tumble dryers, continuous clean ovens and convection ovens in South Africa.

Defy offers the consumer a full range of kitchen and laundry appliances, and also participates in the room air conditioner market. It operates three factories at the following locations:
According to the DTI the following opportunities exist in this sector.
Automotive Sector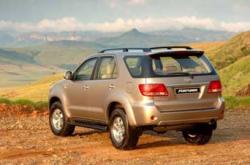 The automotive manufacturing industry in KwaZulu-Natal is largely concentrated within the eThekwini Municipality, but includes firms in Pietermaritzburg, Stanger, Ladysmith and Richards Bay. The industry employs approximately 20,000 people and contributes roughly R21 billion to the local economy per annum.

The key automotive player in the Province is Toyota South Africa, which has been the market leader for 30 years. The company is supported by a sophisticated components' sector with strongly developed national and international linkages. Toyota is the number one selling vehicle brand in South Africa, and is gearing up for a major vehicle export programme. The current production capacity of Toyota South Africa's plant in Durban is in excess of 100 000 vehicles annually.The South African operation now exports built up units to both Australia and Europe.Toyota SA has demonstrated their commitment to the economic development of the KwaZulu-Natal region by attracting component suppliers to the region as well as investing further in its own expansion programme to cater for increased production in the future. One of the latest developments is an environmentally friendly, high tech water based paint plant. The new paintshop, completed in 2006 has the capacity to paint 220 000 units a year.
Toyota SA has entered into a public private partnership with the KwaZulu-Natal provincial government and eThekwini Municipality to establish an automotive supplier park in Durban. The R450-million park will be South Africa's third such supplier park, but the first for the KwaZulu-Natal province. The other two are situated in Uitenhage, in the Eastern Cape and in Rosslyn, near Pretoria. Already, at least 13 automotive component suppliers have shown interest in setting up business in the park in an environment that would be to the benefit of suppliers and producers alike, enabling savings on transport and just-in-time management across the board.
Another important manufacturer, Volvo South Africa, is presently relocating its truck plant from Gaborone, Botswana, to Durban. Denso, Japan's largest and the world's third largest automotive component manufacturer has just purchased an equity stake of 25% in Prospecton-based Smiths Manufacturing, leading to the establishment of their Toyota Boshoku and Toyota Gosei factories. The Province is also home to Man Truck and Bus in Pinetown and Bell Equipment in Richards Bay.
The Durban Automotive Cluster (DAC) was established to support the automotive manufacturing industry in Durban and the Province of KwaZulu-Natal. The cluster is supported by 35 automotive firms, which represent more than 80% of the regional industry, the Department of Trade and Industry, the provincial government and eThekwini Municipality. It has a simple mandate to enhance the competitiveness of the regional automotive manufacturing industry through the co-ordination and facilitation of information sharing and joint activities. eThekwini Municipality and Toyota recently signed a Memorandum of Understanding (MOU) to seal this commitment.
There are numerous advantages in choosing Durban as a site for an automotive component manufacturing facility which include:
A world-beating cost advantage on short runs.

Transport costs are distance related and there is a set of markets that are geographically well placed relative to

South Africa

.

South Africa

is a right-hand drive country, so it is logically well suited to manufacturing right-hand drive vehicles.

Novel South African-developed technologies.

First world production facilities.The car terminal recently became the first terminal in the port to achieve a five-star safety award.
Non-Metallic Mineral Products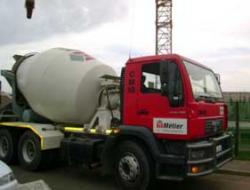 This is a fairly small manufacturing sector in KwaZulu-Natal, but there are nevertheless several factories capable of high quality production. The sector covers consumer products such as pottery, china, earthenware and glass. It incorporates building products such as cement, clay piping, tiles, and products made of concrete, gypsum, asbestos, plaster, slate and abrasives. The sector is highly dependent on the building and construction industries and on consumer confidence and is therefore sensitive to the business cycle. The building products listed are well represented in KwaZulu-Natal's manufacturing sector, but the consumer products less so.





NPC CIMPOR is one of KwaZulu-Natal's leading cement manufacturing companies With three factories; Simuma in Port Shepstone, Durban and Newcastle, it has an 11% market share.
Ship building and repair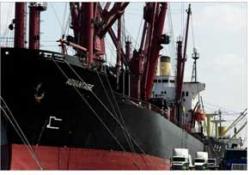 The Province of KwaZulu-Natal has a competent shipbuilding and repair sector with an excellent skills base. Over the years a variety of ocean going vessels have been built as well as renowned luxury motorised yachts. At present the shipbuilding industry has good basic infrastructure. There are immense possibilities around the Durban shoreline, especially in the construction of ships or parts. World demand for ships is on the increase and such an investment would create many jobs in the area.
A number of major role players exist such as :
Elgin and Hammer

SA Shipyards

Dorbyl Marine
Jewellery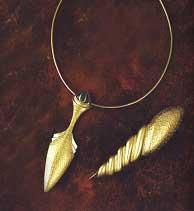 The country's mineral wealth and the government's stated commitment to beneficiation should make the country a successful jewellery manufacturer. There is a well-established jewellery manufacturing sector producing a wide variety of precious metal jewellery items, ranging from mass production items to individual pieces. The South African industry comprises around 350 manufacturing concerns, ranging from large manufacturers employing several hundred employees to smaller studios specialising in high value added
"
designer
"
pieces. Jewellery manufacturing nodes are found in the Durban/Pietermaritzburg areas.
Designed by khanya Style which is a 100% black owned exclusive jewellery design and manufacturing company located in Durban http://www.khanyastyle.co.za/
Most of South Africa's manufactured jewellery is currently sold locally. The country's manufacturing jewellers and designers regularly achieve international recognition for their innovative and original designs reflecting the ethos of the African continent. Lucrative opportunities for the export of jewellery and other household items exist in markets such as America, Canada, Norway and Switzerland, which have provided preferential access to South African jewellery manufacturers
There are over 3 000 retail jewellers operating in South Africa, around a third of which are represented by the Jewellers Association of South Africa (JASA). The country has a large 9 carat gold consumer market, but there is also a strong demand for high quality, hand crafted pieces made from both 18 yellow and/or white gold, as well as platinum jewellery.
Chemicals

In the KwaZulu-Natal chemical and petro-chemical sub-sector, industrial chemicals comprise a third, at R1.1-billion, of the gross output, petroleum and coal products 30% at R1-billion, chemicals 21% at R0.7-billion, and rubber and plastic products the balance. Other sectors that enjoy substantial investments are paint, agricultural chemicals, plastics and synthetic resins.
The Chemical Industry is well developed with few large plants and a diverse grouping of specialist medium sized firms. Downstream there are many SMME chemical formulators, which play an important role in the distribution chain. Central to the industry are the two large oil refineries that feed into the Petro-Chemical sector.
The Engen Oil Refinery is located about 15km from the centre of Durban and within minutes of Durban International Airport.
NCP Alcohols in Sea Cow Lake, Durban is currently Africa's largest producer of fermentation ethanol at its 180 000 litre per day plant, which supplies the domestic and international markets (67% exported). The company manufactures and markets high quality ethanol, produced from sugar-cane molasses, for the domestic and international beverage, pharmaceutical and personal care industries as well as being the region's largest supplier of spirit vinegar.
Plastics
The Plastics industry in South Africa is well established, versatile and diversified over a wide range of processes and products. KwaZulu-Natal provides nearly a third of the country's plastics requirements. This industry, which uses 150 000 tons of polymer a year, consists of mainly small and medium size companies. The most challenging concern presently experienced by the plastics industry in South Africa is the cost of raw materials linked to the crude-oil price, which has risen dramatically and quickly in the last several years. However, plastics still remain cost-effective products, as the industry has managed to engineer its way around the escalating price.

In South Africa, more than 50% of converted polymer is used for packaging, although the importation of household plastic products from Asia, most notably China, Taiwan and, to a lesser extent, India, is a growing concern.

According to DIPA the following are the main converter technologies currently operational in the Durban area:
Film and tape extrusion

Monofilament extrusion

Extrusion coating

Profile extrusion

Compounding

Injection-moulding

Blow-moulding

Roto-moulding

Thermo-forming
P
roducts manufactured under the above processes are widely used in the following market applications:
Household consumer

Carpets & Furnishings

Packaging

Construction & Industrial

Clothing and Luggage

Medical and Hygiene

Automotive component
The South African export sector of the plastics industry has the potential to grow and the process of adding value to export products will have numerous spin-offs and affects, most notably job creation.
See also http://www.plasfed.co.za/
Biofuels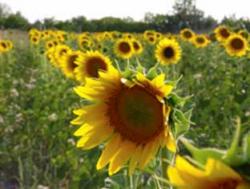 There is great potential for the effective introduction of biofuels to South Africa. The government is expected soon to release a biofuels policy that should guide the growth of the industry
Biodiesel is probably the first of the alternative fuel to become known to the public. The great advantage of biodiesel is that it can be used in existing vehicles with little or no adaptation necessary. LG Biodiesel in Amanzimtoti has five biodiesel plants in operation, which produce more than 125 000 litres of biodiesel a month. The plants use waste vegetable cooking oil for its feedstock. The main providers are fast-food outlets and hotel chains. In addition, large quantities of vegetable oil are imported. Owner, Thys Bekker claims his plant is one of the most cost effective biodiesel manufacturing operations in the world. The biodiesel is supplied to local transport operators.
Some other large businesses have recently indicated their interest in biodiesel usage. Tongaat Hulett (owner of Hulett Sugar) is considering the prospects for biodiesel. This development is driven from the motivation that domestic sugar production is not globally competitive as markets for sugar are declining. Consequently the diversification of business is required. Importantly for the sugar industry, government is looking into Brazilian biofuels' technologies as an option for biofuel production in South Africa. Currently, Brazil is the world leader in ethanol from sugar cane production.
The Industrial Development Corporation and the Central Energy Fund are looking into the production of 150 million litres of biofuel made from sweet sorghum and sugar cane in Pondoland, which spans KwaZulu-Natal and the Eastern Cape.
Wood Products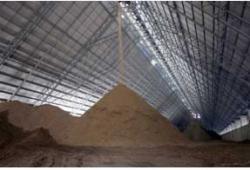 The Province is at the forefront of the country's manufacturing capability in areas such as sawn timber, particleboard, furniture, kitchen cupboards and manufactured wood products for the building industry, such as paneled doors and windows. Exports from the Wood Products sector are growing rapidly.
http://furniturecluster.co.za/
Much of the paper and products industry is concentrated in the Province due to favourable climate, including high rainfall, proximity to related industries such as sugar and textiles, and the world-class bulk and container ports of Richards Bay and Durban and related logistics networks.
Pulp production (from raw material other than recycled waste) in South Africa is carried out by two companies, Mondi and Sappi. However recent developments may see the entrance of NCT Forestry Cooperative and the Swedish market pulp producer, Sodra Cell into this market. They have embarked on a joint venture, to construct a pulp mill in KwaZulu Natal. Zululand Chip Management Company (Pty) Limited have also built a new chipping plant in Durban.
Each of South Africa's two large international paper manufacturers, Mondi and Sappi, has several plants located in the Province. Both coated and uncoated papers are manufactured and pulp is also a major export commodity. Downstream, the packaging, printing and publishing sectors are well developed with good growth potential.
South Africa has a well developed and successful infrastructure for the collection and recycling of paper. This increases capacity to produce paper and reducing volumes that must be handled by solid waste disposal. The collecting of paper for recycling is a source of direct employment for more than 10 000 people in South Africa. Collecting of recycled paper has also been a first step into paper manufacturing for some paper manufacturers.
Food and Beverages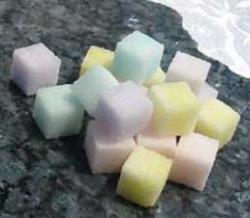 The South African food industry no longer lags behind its first-world counterparts but has strong capabilities and well developed supply linkages from both domestic agriculture and international markets. These food and beverages sector has developed around a number of established companies, both domestic and international. The Sugar Industry, with its highly efficient base of coastal sugarcane production, is an important contributor to the local food industry.
The lowering of trade barriers has paved the way to international markets giving local food manufacturing sector endless opportunities. Together these industries contribute over 3% of total GDP in the province. A key focus area in the food and beverage sector is new product development.
Major players in the KwaZulu-Natal food production industry include: Unilever, Tongaat-Hulett Group, Illovo Sugar Ltd, Clover and Rainbow Chickens.
Rising demand for exports to the Middle East
Trade & Investment KZN, in association with the South African Halaal Export Forum, jointly hosted the first export workshop on accessing the Middle East market with South African halaal food products. The Halaal Export Seminar was held at the Balmoral Hotel, Durban on Tuesday 10 June 2008,
'The workshop actively promoted KwaZulu-Natal as an effective supplier of halaal-standard food and beverages; provided assistance to the relevant and appropriate emerging export companies and persons; presented product possibilities that have joint venture and partnership possibilities; and acquired firsthand information on potential South African Halaal food exporters,' said Zamo Gwala, CEO of Trade & Investment KZN.
For more information contact Perusha Naicker, Communications Officer: Trade and Investment KZN, on +27 31 368 9600 or email perusha@tikzn.co.za
Wine
Wine grape production in the KwaZulu-Natal Midlands is still in its infant stages but is growing fast.

Abingdon Wine Estate
Located in the picturesque KwaZulu-Natal Midlands, this pioneering estate has positioned itself as a serious single vineyard boutique wine producer in the newly designated wine geographical unit of KZN. The farm was bought in 2000 by owners and winemakers, Ian & Jane Smorthwaite, and the first vines were planted in 2004. Situated at 1100m above sea level, the estate has in excess of 2ha under vine and this includes the only certified single vineyards in the entire KwaZulu- Natal region.

http://www.abingdonestate.co.za
The ilembe District Municipality on the north coast also has a fledgling wine industry growing.
Other wine farms include
Highgate Farm
http://www.pigglywiggly.co.za
Happy Springs
Mount Verde - http://www.mountverde.co.za


Africa Uncorked

, a newly-established black-owned and managed entity, have purchased a farm in Escourt with the intentions of converting the current operations and creating a fully functional food and wine centre in
KwaZulu-Natal
.
Beer
The beer industry in KwaZulu-Natal, previously the exclusive preserve of mass-producers, South African Breweries (SAB) and United National Breweries, has expanded substantially, due to the establishment of new, independent micro breweries.
The breweries include the Firkin Brew Pub at the Pavilion at Westville; Robson's in Shongweni; Nottingham Road Brewery on the Midlands Meander route; Farmers Brewery in Hattingspruit, near Dundee; Wartburg Hof Breweries and the Zululand Company Brewery in Eshowe. Although a relatively new niche market, it attracts tourists and beer connoisseurs from around the world. The beer industry provides excellent job opportunities and has lots of untapped potential. A beer route has been established.
http://www.shongwenibrewery.com/3.html
Traditional (sorghum) Beer
Traditional (sorghum) beer is brewed in Durban and Dundee. The Congella Brewery in Durban is the "original" house of the Sorghum Brewery and is the world's largest sorghum brewery. The breweries have a system of satellite depots covering KZN, Transkei and Zululand.

The main inputs to the brewing process are maize powder, malted sorghum, coal and packaging. The inputs are estimated to amount to about 2000 tons per annum, excluding water.
Bottled water
The bottled water industry in KwAzulu-Natal is growing fast. In addition the forth coming 2010 Soccer World Cup holds many opportunities. The country's fledgling bottled water industry is set to grow by an average 22,5% per annum over the next few years in anticipation of this global event.
Arts and crafts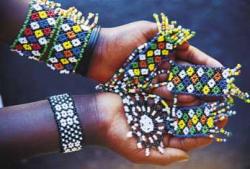 Hand-made crafts are an integral part of Zulu culture, and incorporate items such as woven baskets, beadwork, jewellery and clothing, artefacts used in ceremonies and rituals, as well as practical items like clay pots, sleeping mats and wooden head-rests, which date back centuries. Traditional African wooden carving is very popular. Most of the materials are gathered from nature - reeds, clay, plants, trees and animals. Increasing use is made of recycled materials like wire, plastic and tin.

Beaded jewellery in KwaZulu Natal is a flourishing enterprise that engages thousands of rural women. Largely worn on traditional occasions, the beadwork makes a statement about the wearer. In traditional beadwork, colour and design can signify family status, gender and region of origin, reinforcing a sense of ethnic identity. Many of the articles are offered for sale at roadside stalls, markets and shops.
Arts and Crafts Emporium
An arts and crafts emporium is to be created to improve on the sales and marketing of arts and crafts. The emporium will be based in Smith Street in Durban and the KZN Department of Economic Development is injecting R1.5 million this year into the facility which includes retail space, a design centre, a show room and training facility. Significant investment is to be made in capacity building to ensure that high quality goods are produced.
Textiles and Clothing
The textiles, clothing and footwear industry is well established in South Africa. The industry consists of around 300 manufacturers, based mainly in KwaZulu-Natal, the Western Cape, the Eastern Cape and Gauteng.
As well as supplying the domestic market, the textile manufacturing sector has an export bias and nearly a third of South Africa's manufactured textile exports originate in KwaZulu-Natal.
The import of textiles and clothing to the South African market by
China has put increasing strain on the domestic manufacturing industry, leading to the demise of a number of companies.
The textile industry in South Africa can be segmented into the following major sectors:
Fibre production

Spinning

Weaving

Knitting

Non-wovens

Carpet production

Fabric Coating
Some companies, of which one is based in Ladysmith, process the fibre or raw cotton into yarn or cotton. This cotton, of which approximately 3300 tons are produced annually, is distributed to Pietermaritzburg and Durban to be used in the textile industry.
Clothing
The clothing sector is also well established, with three levels of manufacturers based in Durban, Pinetown, Inanda and Chatsworth. Many of these are operations handling cut, make and trim. Other participants are design houses and independent retailers who specialise in pre-production and distribution.
There are a few very large manufacturers, but the majority of clothing manufacturers fall into the medium sized category (50 to 200 employees) and there are approximately 400 SMME concerns, which fulfill the role of sub-contractors to the rest of the industry. This latter group also supplies the informal sector, which is growing rapidly.
The clothing sector is a significant employer within KwaZulu-Natal's manufacturing sector. This fact, coupled with the relatively low barriers of entry to the industry, makes it a very strategic industry for development purposes. The labour-intensive nature is an important benefit of the industry for women labourers who comprise a large proportion of the manufacturing labour force.
In February 2005 the DED launched the KwaZulu-Natal Clothing and Textiles Cluster (CTC). The CTC is a public/private partnership which aims to strengthen the local industry to ensure that it can compete in the global market. In addition the CTC has successfully established a Sector Business Support Centre in Newcastle, aimed at regenerating the area's clothing and textile industry. The industry in Newcastle is comprised of both South African and Taiwanese/Chinese firms. The facilitation of local industry consultation successfully brought all chambers together to achieve the goal of improving the competitiveness of the local industry.
Investment Opportunities
Cotton Spinning, weaving and Knitting

Large scale Manufacturing of Industrial Textiles using polyester

Manufacturing of Synthetic Textiles for the apparel Sector

Middle to high end apparel wear
Clothing Designers
Durban has had a consistently successful fashion design industry since the early 1920s. Many of South Africa's award-winning clothing designers, such as Craig Native, Amanda Laird-Cherry, Dion Chang, Terrence Bray, Oliver Pyewell, Kathrin Kidger and Karen Monk-klijnstra, to name just a few have roots in KwaZulu-Natal. But there is more to just being a fashion designer, and their economic contribution to KwaZulu-Natal's coffers is often underestimated.

The KwaZulu-Natal Bargaining Council lists more than 379 registered fashion design manufacturers and CMTs, providing more than 32 000 jobs. National statistics reveal that nearly 2 percent of total employment created in South Africa comes from the fashion industry.

http://www.durbanfashionweek.co.za//
http://www.durbandesignercollection.co.za/

FASHION COUNCIL INITATIVE - DURBAN
Department of Economic Development KwaZulu -Natal
Tel: 033-2642505 or pupumaf@kznded.gov.za This e-mail address is being protected from spam bots, you need JavaScript enabled to view it

Footwear Industry

The footwear manufacturing industry in South Africa operates countrywide with factories in the major cities and surrounding areas. The KwaZulu-Natal area produces approximately 60% of the footwear made in the RSA. The next largest producing area is the Western Cape followed by the Eastern Cape and Gauteng. There are approximately 120 footwear factories in the country employing between 10 000 and 12 000 workers.

South Africa produces mainly fashion footwear and leisure and sports footwear, as well as industrial footwear, such as safety boots. Men, Women and Children's footwear are made in South Africa, from both leather and synthetic materials. Of the footwear produced 56% have leather uppers. The total annual manufacturing sales of RSA footwear are approximately R2 billion. South Africa exports 1,5m pairs of footwear per annum. The majority of footwear is manufactured using stitch down and injected moulding processes.