Wholesale, Retail Trade, Household Goods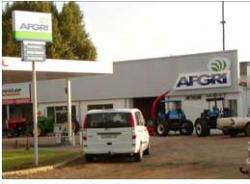 The Wholesale & Retail sector is a large contributor to the provincial economy.
A recent Stats SA report shows an alarming concentration of wholesalers in SA markets. The report found big companies accounted for 73% of the country's R531-billion wholesale trade in 2005. Small companies made up 19%, and medium sized companies 8%. More than a fifth of the entire wholesale market was controlled by the biggest 10 wholesalers.
The South African economy has largely been driven in the last few years by consumers and increasingly spend from the new black middle class named the "Black Diamonds" . In 2007 the Black Diamond group was worth R180-billion and made up 28% of total South African spend. This increase has been driven by black economic empowerment, with the potential for future growth. (Source Professor John Simpson, director, UCT Unilever Institute of Strategic Marketing, 2007.)
The large number of enterprises range from about 50 very large category organizations such as MR Price, McCarthy's, and Boxer Stores to tens of thousands of small, medium and micro enterprises (SMEEs) such as cafes, spazas and speciality goods retailers that represents 99% of the employers in the sector.
In line with this diversity, KwaZulu-Natal offers a range of shopping experiences from mega-malls such as Gateway in Umhlanga which is KwaZulu-Natal's flagship shopping centre to rural micro markets. The ongoing construction of new shopping malls and the expansion of existing ones across the Province, gives evidence to the fact that the retail trade is booming. The malls are home to major shopping chains such as Woolworths and Edgars; to shops selling a range of goods from household necessities to electronics, clothing, jewellery, and more specialized items. The increasing middle class is also contributing to the surge in consumerism. Even in many of the smaller towns there are taverns, clothing stores, car-repair shops, cafes, stores selling household goods, and many cell phone kiosks from which people can place calls. Brands are growing and access to new markets is occurring on an incremental basis. Branded chains such as Engen, Standard Bank, Kentucky Fried Chicken are found in the main road which forms the centre of business activity. Small towns and communities are benefiting from projects which allow them to produce and sell arts and crafts. This is of particular relevance to the upliftment of women who often have few skills and little opportunity to find employment.